High levels of youth unemployment may be one of cities' worst nightmares: not only does it signal and perpetuate a struggling economy, but high numbers of disengaged youth can lead to immense frustration across an entire generation, increased crime, and even revolt. To reduce unemployment rates, cities not only need to create jobs but also need to develop youth who are motivated, skilled and ready to make the most out of available opportunities. In this article, we travel from Lilongwe to Cali, Bototá, and Nairobi to explore initiatives that take creative and holistic approaches to youth employment, seeking to open up new fields to marginalized young people by developing character skills alongside job skills.
Chance For Change, a UK-based organization that works with young people, operates in Lilongwe's Area 23, a dense settlement home to tens of thousands of people. The organization runs six-month programs aimed at training young people to become independent adults. Chance For Change targets young people who have previously been involved in crime, gangs, prostitution, and other anti-social behavior. Key to the organization's approach is to teach the young people life skills in combination with business skills. In addition to enterprise training, participants learn about global citizenship, HIV and sexual health, and drugs and alcohol.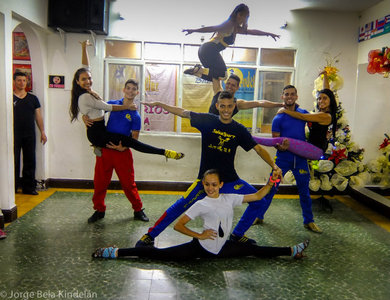 Because dance and music reach across all social levels in Cali, several private and public institutions have recognized that these arts can be harnessed to improve the self-esteem of youth from the comunas, in turn mitigating violence and social exclusion. Accordingly, dance and music -- and in particular, salsa -- have become instruments to empower marginalized youth who often lack other opportunities. The Department of Culture organizes a music contest that is open to any young person living in a comuna. Participants can compete in rock, salsa and urban music and are given funds to record their music, with the chance of record deals for the winners. The department also provides financial support to the approximately 90 salsa schools that operate across the city, with the aim that youth will learn skills from which they can generate income.
Initially created by the Spanish cooperation agency in the 1980s, the Escuelas Taller program is designed to train young students in trades related to the conservation of historical and cultural heritage. The Escuela Taller de Bogotá opened its doors in 2005 and now enrolls over 400 students in its educational programs each year. Students aged 18-25 can take workshop courses in carpentry, construction, cooking, handmade paper, and theater stage building. Although focusing on traditional trades, the programs are designed to be innovative; the construction workshop, for instance, accepts women even though the trade has traditionally been male only. The school also operates two restaurants, a bakery and a store selling the handmade wooden objects. These establishments generate income and serve as a training opportunity for the students.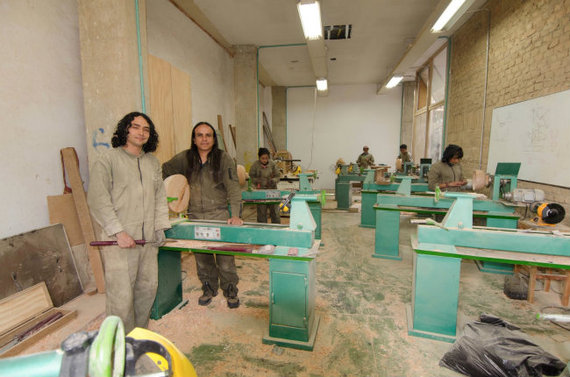 In Nairobi, the city dubbed the Silicon Savannah, youth employment initiatives are more likely to focus on emerging technology sectors than traditional trades. One company, Nairo Bits, brands itself as a Digital Design School and leverages the technological savvy of youth in Nairobi's informal settlements to have a direct impact on livelihoods. The design school equips youth with knowledge and skills in web design, IT, multimedia, and entrepreneurship. The curriculum also incorporates character development and life skills that increase chances of employment. Another organization, Akira Chix, empowers the next generation of female technologists with the technical skills to develop innovative solutions to address Africa's pressing challenges. The group provides mentorship and outreach programming to increase the positive impact of women in their community.
Whether through industries on the forefront of innovation or through fields that draw on traditional craftsmanship and arts, companies, non-profit organizations and government institutions all have a role to play in fighting off potentially debilitating youth unemployment. Check out more of the discussion on work, leverage and leadership for poor urban youth on URB.im and contribute your thoughts.