The issue of diversity is universal, but it is especially significant in cities in the developing world. People of different origins, religions, or cultures can easily become the "other," which often leads to marginalization and even violence. But a few initiatives demonstrate that these differences can be resolved and that they can result in richer communities where diversity is valued. Read on to learn about Mumbai's peace committees, affirmative action in São Paulo, workshops on multiculturalism in Cairo, and literacy schools for women refugees in Nairobi -- then share your thoughts on URB.im.
In Mumbai, Mohalla committees have been instrumental in maintaining peace among different religious groups and encouraging dialogue between community stakeholders. These grassroots committees, made up of ordinary citizens who meet regularly with police to discuss local issues, were created in the aftermath of the 1992-1993 riots when tensions between minority Muslims and majority Hindus resulted in violence. Over the years, Mohalla committees have expanded their discussion points to include civic issues, water and sanitation needs, grievances with local police, facilities for youth, and festival celebrations. With increased violence against women in India's cities, Mumbai authorities have turned to these groups to discuss recommendations for making the city safer.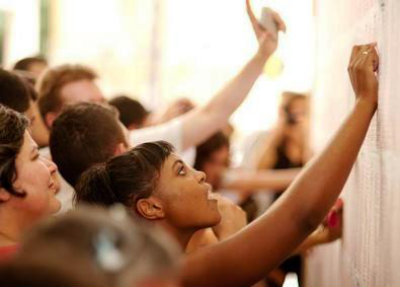 When it comes to combating inequality in higher education, the State of São Paulo has an ambitious goal: by 2016, at least 50 percent of all admitted students in state universities will be graduates from public schools, and from this group, at least 35 percent will be dark-skinned, black, and indigenous students. The government of Brazil has passed a law that requires all federal universities to enact affirmative action initiatives, which have since been shown to be an effective way to break the cycle of racial and socio-economic exclusion in the education system. São Paulo is the first state to promote the expansion of the quota system in all state-managed universities. Their plans call for a merit-based program that will select the best students from public schools, a special fund for students whose families earn less than one and a half the monthly minimum wage, and improvements to the public school system so that its future students are able to compete on an equal basis with graduates of private schools.
In 2007, three organizations -- Inklusion, Free Dimensional, and the Tadamon Multicultural Council -- created the Living Together -- Cairo program in response to rising tensions between Egyptians and refugees living in poorer areas of Cairo. In these neighborhoods where the two groups compete for the same scarce resources, many nonprofits and community organizations exclusively target either the refugee or Egyptian population, an approach that has only exacerbated the problem. To address the additional issues created by development practices, the program provides training, workshops, film screenings, and speaker sessions for staff from various civil society organizations that encourage coordinated efforts among those organizations to promote coexistence and poverty alleviation across all communities.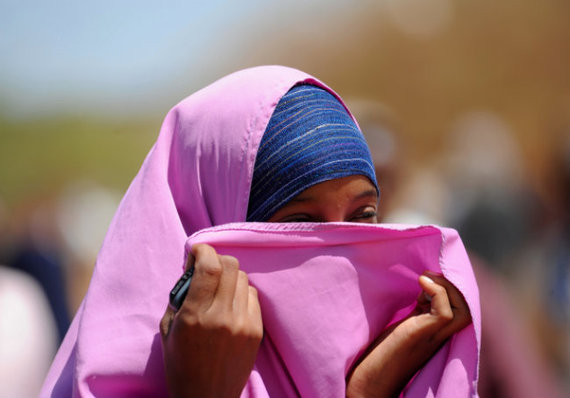 In Nairobi, the Eastleigh Rajo Literacy School is giving Somali refugee women a chance to expand their opportunities in a male-dominated environment through education. The school teaches math and helps them learn how to read, write, and express themselves in English and Kiswahili. These skills facilitate finding employment, accessing essential services, or seeking medical care, and also help women gain a stronger voice within their communities. In addition to coordinating awareness campaigns in the wider community, the school also organizes Friday workshops where guest speakers and students discuss various relevant topics such as Female Genital Mutilation, health, and micro-finance.
Peace through dialogue, government support for equal opportunity, initiatives for inclusion, and social integration through education: these are just a few of the ways cities are transforming previously problematic issues of diversity into strengths. Find out more and join the discussion on URB.im.