For our recent issue of Huffington magazine, the cover story goes inside the ways regulatory gridlock is stalling the development of Cape Wind, the first proposed offshore wind project in the U.S. In order to illustrate wind turbines stuck underwater, mired in red tape, Huffington designer Troy Dunham performed a bit of Photoshop magic. See the illustration unfold in the video below.
My favorite touch in this digital painting: the seagull sitting on the logo!
The finished product...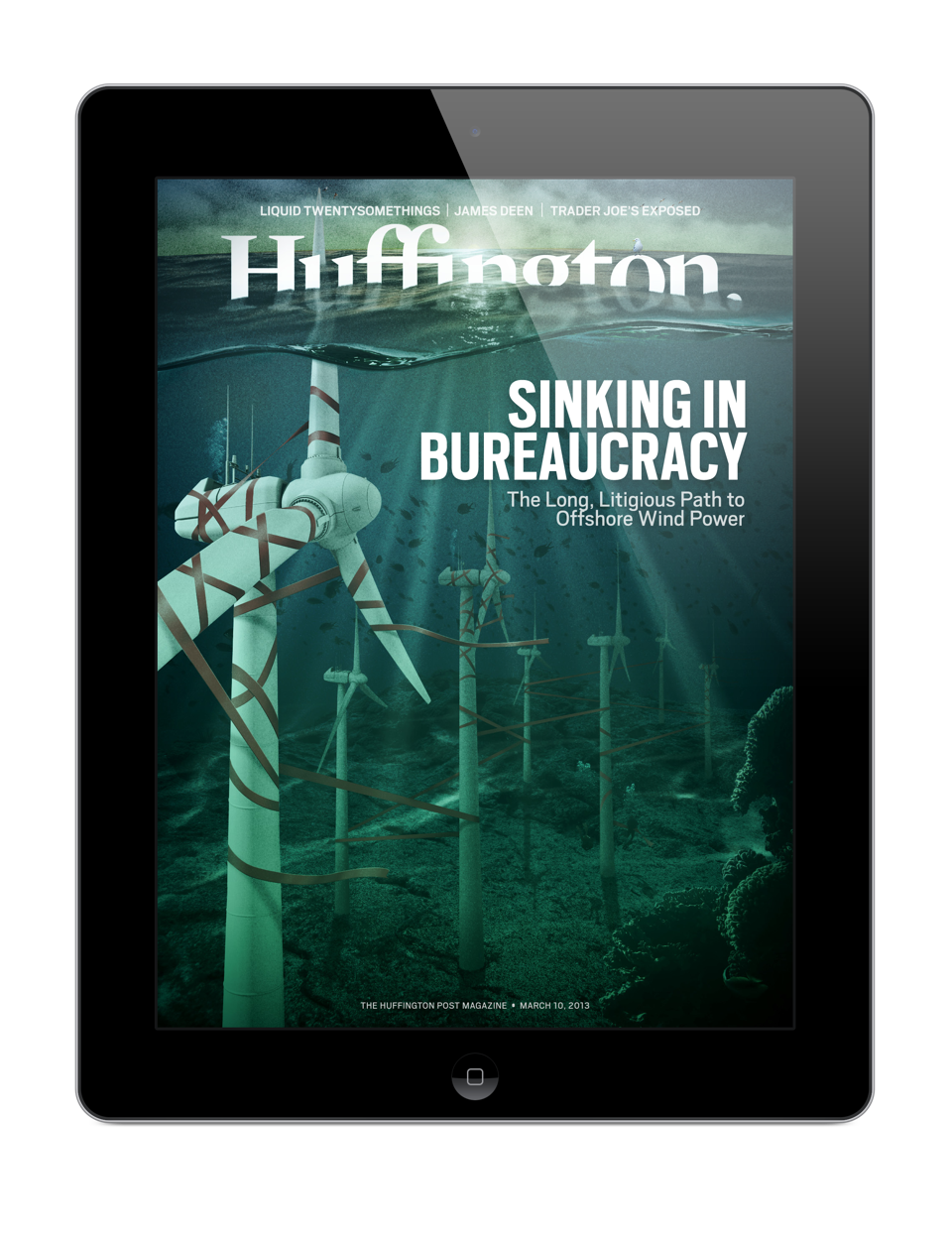 Creative Director: Josh Klenert
Design Director: Andrea Nasca
Photography Director: Anna Dickson
Associate Photo Editor: Wendy George
Designers: Martin Gee, Troy Dunham
Production Director: Peter Niceberg