The difference between life and death may sometimes come down to good lighting. It may seem strange to say so, but imagine this situation.
You become suddenly ill, with a pain in your lower abdomen. You get rushed to a hospital, and within a short time, you are medicated for the pain and diagnosed soon after with appendicitis. You are then prepped for surgery and within the next few hours, you are in a recovery room, resting comfortably.
Now, imagine the same situation, but in a blackout. Life support systems, X-ray machines, even simple lighting to aid diagnosis and to help you feel safe and remain calm, none of those things you normally take for granted are available. It's a very different situation, and without lighting and power, doctors can't operate and can't accurately assess the emergence of complications. You are at risk of peritonitis if your appendix bursts. It's a very different, and frightening, reality.
Lighting is often overlooked as one of the key ingredients of successful health care, but once you imagine medicine without it, its importance suddenly looms. Light is a lifesaver, and the electricity that makes it possible can supply so much more, including refrigeration, life support, and computerized medical records.
When he began working in Rwanda's Bigogwe Health Center in the early 1990s, Dr. James Derrick immediately decided that it had to be transformed from an understaffed, underfunded and unhygienic facility into a fully functional health center.
Like all rural health centers and most medical facilities in densely populated Rwanda, Bigogwe's main function is to provide maternal and reproductive health services. In the U.S., we take for granted the electricity that powers our hospitals. But in Rwanda, many babies are delivered by candlelight and there is no equipment to warm them once they're born. In many cases, instruments can't be sterilized, while vaccines and other medications go bad because there are no refrigerators in which to keep them.
The Access Project, which applies a business management approach to health center operations, began working in a number of management intervention areas in Bigogwe Health Center in 2008. Recognizing the motivation of the Bigogwe Health Center staff and the potential for Bigogwe to provide excellent medical services to the community, Access provided the necessary monetary investment to install a consistent and reliable source of electricity for the center in early 2009.
As a result, Bigogwe Health Center was able to get the life-saving electricity required to provide care around-the-clock, and to help people when they need it. Now that the center is on the grid, it has quickly become the district's most trusted and capable health center, logging a 100% increase in monthly patient flow - including the women who are finally choosing to deliver at the clinic instead of at home, thereby greatly increasing their babies' chances for survival.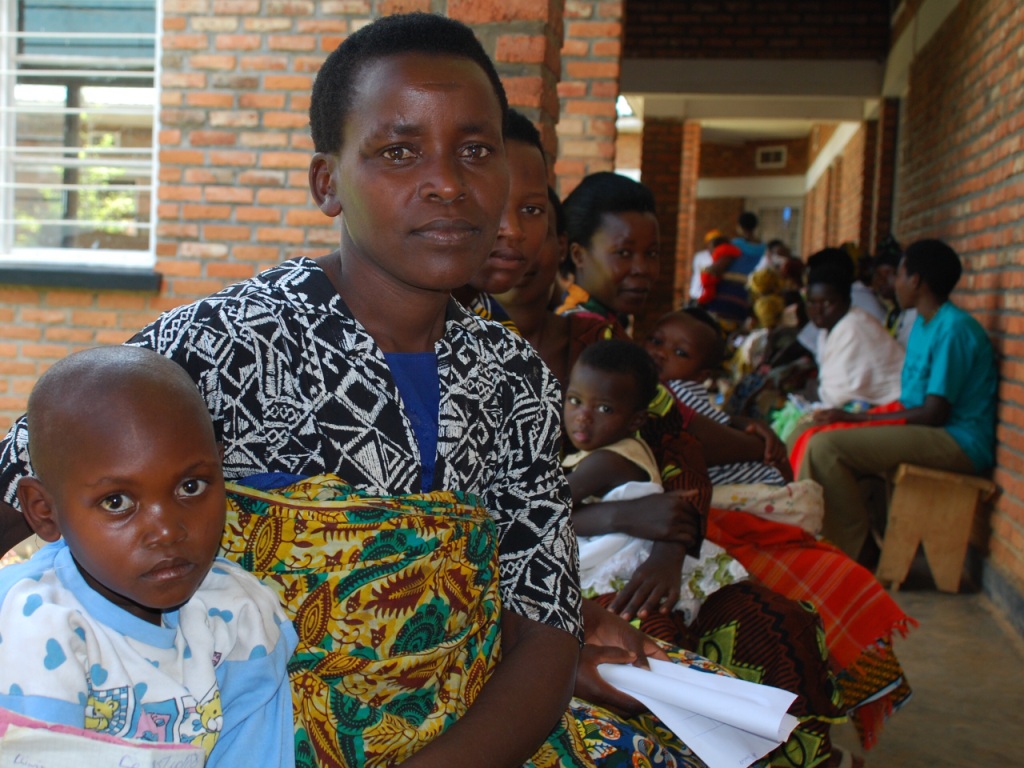 More than a decade later, the hard work and persistence of Dr. Derrick and his team have paid off. Bigogwe center now has one full-time doctor and is recruiting a second, and it is on the cusp of opening a small operating theater that will enable the addition of life saving C-sections and other emergency surgeries. This is all due to obtaining a consistent and reliable source of energy, which has transformed the health center in this and other significant ways.
Despite all of the high-impact changes Bigogwe Health Center has undergone since Dr. Derrick's initial vision in the early 1990s, one critically important improvement is yet to be made: running water. Running water is the crucial, final step to making Bigogwe Health Center into a fully functional hospital and the step patients and doctors are hoping for.
Dr. Derrick is fond of saying that he "lit the match, but others kept the fire going." It's no longer a fire; its now banks of fluorescent tubes and tungsten lamps that keep the doors open and keep the patients safe and healthy.