Today in the Congress, powerful U.S. Senators from both parties berated FCC Chairman Kevin Martin about his plans to open the floodgates of media consolidation across America on December 18th. And Martin didn't flinch.
It's easy to stand firm when you're a Bush operative with the backing of the White House and a seven digit paycheck waiting for you when you quit your job.
Opposition to media titans like Rupert Murdoch buying up more media is a reaction to the pathetic state of the journalism and entertainment. To drive home the point, Free Press launched a 3-minute "Junk Media" video to sound the alarm, and rally opposition to the December 18th vote: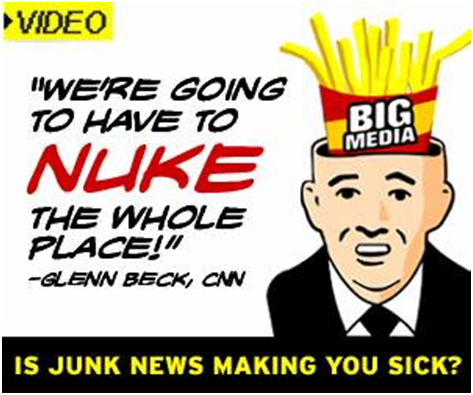 http://www.youtube.com/watch?v=ilNLeXefmNw
Last time Bush & Co. tried this, nearly 3 million people - from the left and right - rose up and said no.
They're doing it again at www.stopbigmedia.com