While the recent announcement from the Roundabout Theater Company that Tony Award winner Kristin Chenoweth will return to Broadway in February in On the 20th Century, a 1978 musical comedy set aboard a luxury train traveling from Chicago to New York City, is welcomed news, it certainly is no surprise. But recently, over a steaming cup of coffee the 5-foot nothing firecracker talked to me about her battle to breathe easy (literally) when she announced publicly that she had been living with chronic asthma for over a decade.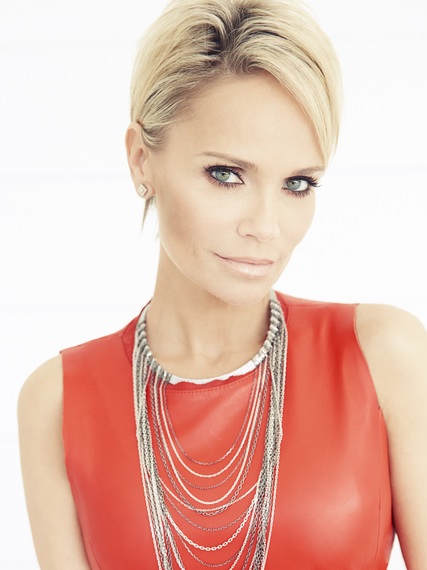 Photo Credit: John Russo
I see no need to hide the fact that when Kristin called to meet for breakfast at the hip downtown eatery the Cafeteria, I was more than just slightly intrigued, as she is as fiercely private as she is, well, fierce and fabulous! Looking pressed and polished in a tailored white suit, this impish sprite with the pipes of a church organ had something important on her mind.
While sometimes slightly mysterious, she is never offsetting and acknowledges that many people imagine she is somehow superhuman in her perkiness when in fact she too has her good and bad days just like everyone else. On this nearly spring morning Kristen was serious with a side order of her endearing sass as she discussed living with asthma and her commitment to making more people aware not only of the disease, but the importance of managing it and not getting caught with and empty inhaler.
"When I was in my early 20s," she explains. "I put my body through a lot. Like all professional singers and dancers, I pushed it to the limit and beyond and just expected it to bounce back, and for the most part it did. But just after 9/11, I began to feel this pressure on my chest, and I began to cough a lot, which I thought was nothing. But finally, my mother made it clear I was going to see the doctor, and when my mama makes it clear, well... I went to the doctor and took all the breathing tests and they found I had classic asthma."
Chenoweth pulls no punches when she chronicles a series of "why me" moments expressing frustration with the condition. "I wanted to know why, why me? I am a singer, and the breath is everything to me and my work. Well, why not me? I'm human, I 'm just like everyone else, and that's what made me realize what I did have was the ability to raise awareness in a very public way."
In order to do so and educate people on the importance of tracking the remaining doses in their rescue inhalers, she has launched a new public service announcement in partnership with the Asthma and Allergy Foundation of America. Kristin is lending her voice to this cause in hopes of reaching the more than 25 million Americans currently living with asthma.
"In honor of asthma awareness month in May, Kristin and the Know Your Count program will be kicking off an online asthma pledge to help send deserving children with asthma to summer camps across the country -- for every person who visits the site in May of and simply clicks to make their asthma pledge, $1 will be donated to the Consortium on Children's Asthma Camps," explains the organization.
Chenoweth stresses the importance of "knowing your count" but also hopes to dispel the myth that those living with asthma can't live a normal life. While she is anything but your average gal, she is the personification of a life lived with a robust sense of self and an unwavering commitment to bringing joyful noise to her fans with each and every breath she takes.