A chat with Giada De Laurentiis is like a date with my favorite dessert... Sweet, full of unexpected surprises and always leaving me with a bit of a sugar buzz. Her latest project takes her beyond the kitchen and allows us to truly realize her commitment to keeping things real, real fun and on the cutting edge and fantabulous.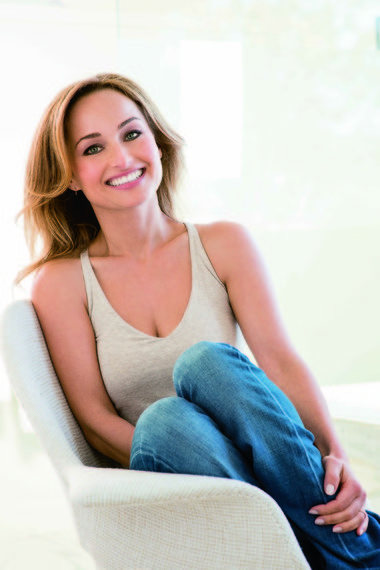 Photo Credit: Amy Neunsinger
Joshua Estrin: You seem to have found a way to create a work/life balance against the backdrop of glorious chaos. What advice would you give to all women who have a great deal on their plate (pun intended) and might not get it all done at the end of each day?
Giada De Laurentiis: Life never happens in a straight line so women (people) need to give themselves a break. I find that working moms are especially tough on themselves and I do understand how badly we want to be 100% all the time, but we simply can't be everything to everyone every day. It is ok to ask for help in fact it is a sign of strength not weakness.
JE: Technology meets lifestyle content... Not a new concept, but slightly new for you. How do you think people will react to you offering more than just food on the digital highway?
GD: I am not trying to hold myself up as being an expert on everything. Instead, I find Social Media exciting and fascinating but a bit challenging as one only has a limited space to share ideas and thoughts. My new App allows me to interact more fully in full thoughts while still remaining timely with content. I want to offer people information that they need and want right now. Information that speaks to all facets of their lives as we are not one-dimensional so we can't expect our technology to be that way. This has been a labor of love and I am very proud of the end result as it is a reflection of everything that matters to me. The app offers immediate access to content that caters to seasonal interests. Topics include food, beauty, fashion, home décor, health and fitness, travel and family life. I compile and write the articles with some "besties" and family members and also include some of my secrets for doing my best to eat well and stay fit. All of this is an extension my Feel Good Food cookbook which will be published by Clarkson Potter this November. The app has a designated "Recipe Box" function that allows for sharing via Facebook and Pinterest along with step-by-step cooking instructions when in "Cook Mode".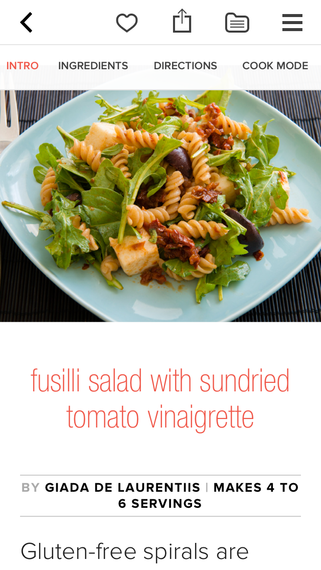 JE: Halloween is over and most of us are already feeling a little stressed about holiday menus. When taking on family, friends, food and even fashion what advice can you offer us so that the holidays can be what they were meant to be, fun!
GD: Each year we can find a great deal of advice about the holidays and each year a lot of it sounds the same. I don't have a problem with that because in reality how different can each year really be. So I will go out on a limb and offer some earth-shattering insights (she chuckles)... The holidays can be stressful, the holidays probably will have stressful moments but you can choose if you want to make stress the focus or you can:
1. Live life out loud.
2. Ask for help when you need it.
3. Ask people to bring a dish and make it a group effort.
JE: If I were to sneak in and raid your refrigerator right now what would I find ?
GD: Well it might not be as glamorous as you think as I travel so much. So right now you would find a collection of facial creams, my "Omegas", some chocolate covered strawberries, water and some agave sweetener. Life on the road is hectic at times (she laughs) but with face cream and chocolate all things are possible.