I never know exactly what to expect when I sit down with a new friend who just so happens to be on one of the hottest shows today. Yet, Sachin Sahel, from the CW's hit The 100 has a calming aura about him with a wry sense of humor and touch of "geek" (by his own admission) woven into the fabric of who he is and what does. This mixture of man vs. mystery makes him not only easy to talk to, but simply the kind of guy everyone would like to get to know.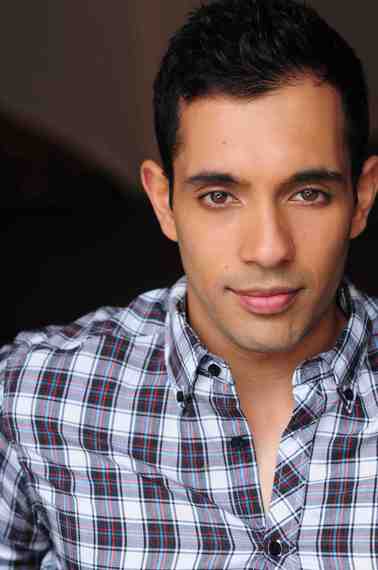 Photo Credit: The Anderson Group
Joshua Estrin: You are part of a generation that is seeing cable and some of the smaller networks take on the iconic stations as well as the big screen and often times beat them. What is it about some of these new shows and smaller networks that you think supports creativity and success?
Sachin Sahel: Television is in a new place. Many years of hard work and tenacity on the part of actors, writers and producers is finally paying off. The new age of television offers a viable option to explore full narratives. I believe television, like movie audiences want a story. In fact, they are demanding it and it can be seen in the success or failure of many of the newer projects.
JE: How do you feel about Hollywood's tendency to continue to compartmentalize Actors? Many are saying you are the next breakout Indian Actor, why not just the next young breakout Actor?
SS: I always made it a point to let people know and certainly remind myself that I did not want to be a stereotype. But being an "Indian Actor" is part of who I am so I can't ignore it, I won't ignore it nor should I try to hide it or discount it. Dr. Jackson in The 100 is just some guy in space and that is exactly what he should be. Being aware of who we are, the whole person is a beautiful thing and I always work to bring my entire self to the characters I play.
JE: Tell me a little bit about your latest project, the CW's Sci-Fi hit The 100.
SS: As we talked about before, I think good television is about telling stories. These stories have a life and through-line and that allows viewers to connect with the characters.The 100 does just that, it pulls no punches as the characters are forced to make difficult decisions. It is a show about sacrifice but it is also about humanity. You won't find a great deal of fluff in this show as it is gritty and challenges life head on embracing universal struggles that are not simply faced by those living in this hostile world but are timely and timeless as well.
JE: What are some of your Sci-Fi favorites?
SS: Well, it is not a secret anymore... I am a proud card carrying Dork. Star Trek, Star Wars, Battle Star Galactica all of them. I love the originals and the remakes. I don't think it gets any better than "Back to the Future" as that has to be one of my all time favorites. I am a not just a fan of Sci-Fi I am the THE fan when it comes to the genre.
The 100 can be seen Wednesdays 9:00pm/8:00pm CT on the CW Network
NOTE: In the spirit of full disclosure I have no connection to any commercial entity mentioned in this article nor was I paid to write it.