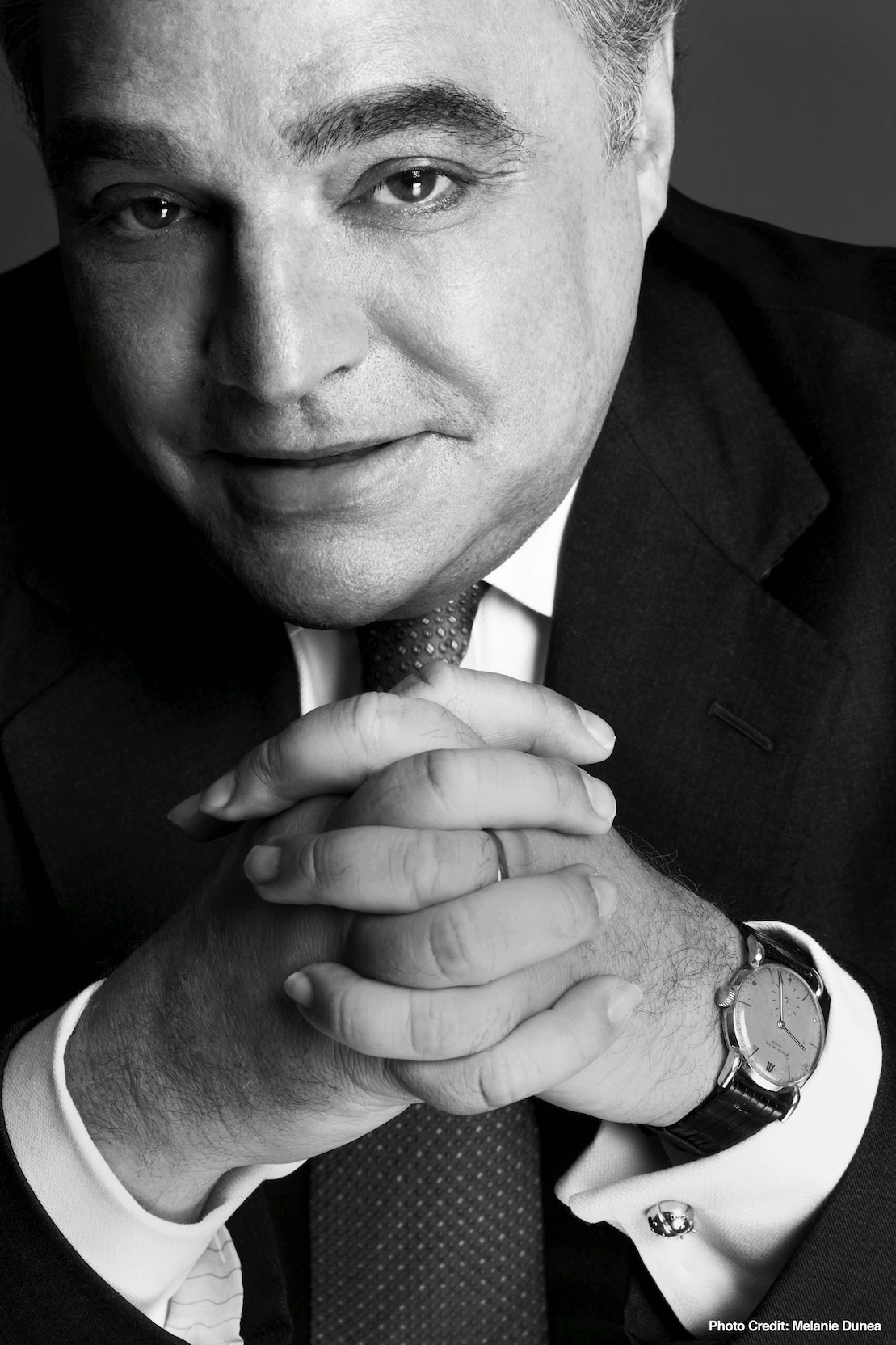 Miami is known for many things and while she will never lose here reputation for sexy bodies, Lady M is a foodie's kind of town. Last week, under a canapé of blue skies and endless sunshine, the annual South Beach Wine & Food Festival proved that bikini bodies are hot but great food is equally as sexy!
In a sit down and give me a heapin' portion of how this festival has become the go to event of the season, I had the pleasure of spending some quality time with Lee Schrager, the visionary behind the event and the man who still keeps all the moving parts working synergistically. How does this multi-venue, multi-day event appear to simmer to perfection? It takes a lot of Lee and an army of dedicated staff who openly admit they are consummate professionals and die-hard foodies to the end.
Seated comfortably in a lavender shirt and perfectly pressed slacks, Schrager was nearly Zen- like in his discussion of the South Beach Wine And Food Festival or #SOBEWFF as it quickly came to be known while trending on Twitter.
"I always love when people come up to me in October and ask me if I am ready to start to plan for that year... Start to plan? I am sitting here today planning next year. Going into this festival today I am done. I have an amazing team to inspire and lead and help make everything come to life. It is about the vision that I had nearly a year ago and an army of amazing people making it happen on the ground now even as we speak..."
Food has always been a celebrity; but in the last decade, with the likes of the Food Network and icons in this, a world of lifestyle, living, lunch and beyond Emeril Lagasse, Martha Stewart and Paula Deen (to name only a few) have given entre to a delicious generation of personalities and personas who have taken us on a gastronomical adventure never before seen in the history of the media.
From the pages of thousands of books to radio and of course television, these forces of nature have harnessed the power of our taste-buds and lovingly held them hostage in the name of festivals such as #SOBEWFF.
Lee, an accomplished chef in his own right, was part of the food revolution long before it became an evolution and anchor in pop culture, as we know it today.
"When I first imagined a festival such as this we certainly didn't have a five-year plan. It was only well into the second year that we realized we were onto something. I will be the first one to admit we were very lucky to be in a position to ride the high of the Food Network, which is now celebrating 20 years. We connected at a time when we were both coming into our own. We were full of new ideas that were fresh and free flowing. There was simply room for everyone at the table and everyone was more than willing to say pull up a chair so we can make this work."
With so much success under his belt, Schrager was refreshingly humble in an industry that often has a reputation for being highly territorial. A man of many talents with a soft spoken wit and charm, Lee Schrager is not only at the top of his game, but one of the few in the industry who is willing to be both leader and mentor as he looks to the future with an exciting twinkle in his eye that is proof that next year is already in the works and it is sure to be nothing short of spectacular.