It's enough to make you want to do the conga! Fans of Gloria and Emilio Estefan's award-winning Cuban restaurant in trendy South Beach are celebrating the return of Larios on the Beach to its original location. Opened in 1992, the restaurant quickly became Miami Beach's must-visit destination for authentic Cuban cuisine, world-famous mojitos, and stunning views. After a complete interior renovation and a spot-on menu overhaul, Larios on The Beach recently reopened its original location at 820 Ocean Drive with a star-studded gala.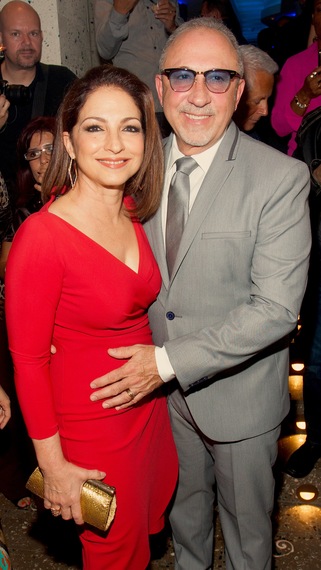 Photo Credit: Joshua Estrin
Now guests can once again feast on a menu with reimagined items as well as the Estefans' signature Cuban specialties. Lively entertainment is abound thanks to the restaurant's live band, Grupo Tiempo al Tiempo, which plays every evening from Wednesday to Sunday.
Miami locals and visitors won't have to control themselves any longer when they feel the need for mouthwatering Cuban food as Executive Chef Odell Torres worked with the Estefans to create a truly inspiring menu which mixes traditional favorites such as lechon (roasted pork), house-made pork tamales and arroz con pollo with newer Cuban-inspired specialties. Don't fight it until you've tried the savory sensations of sweet and salty bacon-wrapped maduros, black bean hummus with crisp plantain chips, fresh tropical ceviche, or a sizzling chicken vaca frita. Anyone who has room for dessert will have a tough choice between flan, arroz con leche (rice pudding), natilla (vanilla custard), and chocolate très leches.
The calorie conscious cuban offerings are also a great addition to the menu. Gloria herself created such guilt-free dishes as marinated and grilled fresh grouper, baked plantain chips, vegetarian black beans, and baked sweet plantains. For food that tastes like it came right out of abuelita's home and into your heart, Larios on the Beach is a must eat.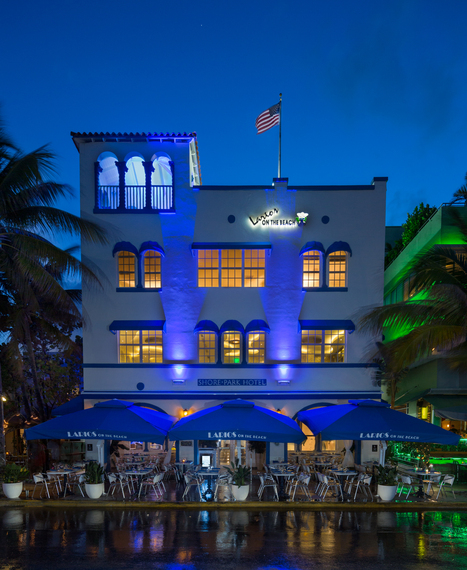 Photo Credit: Kiko Ricote
The vibe is Miami inside and out as one dines, enveloped in an ocean-like setting with an
open floor plan as fresh as a day at the beach. Guests can take advantage of the destination's beautiful weather in an outdoor café, chat quietly in the espresso bar, or relax in the lounge area. Bar bites include fire-grilled skewers, baked Cuban empanadas, and a wide variety of hand-crafted cocktails and premium wines. When it's time to do the conga, though, the new state-of-the-art sound system really turns the beat around.
Now that summer is almost here, it's time to get out and enjoy the party again at Larios on the Beach where a sizzling combination of Cuban food, Miami atmosphere, and fun is back where it belongs.