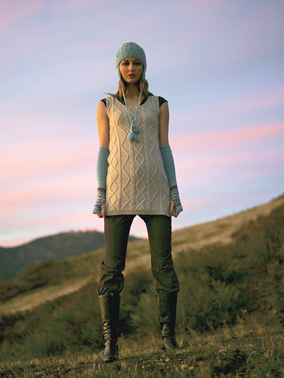 Forget the waifs. Look for 2,200-pound Himalayan oxen to make a fashion statement this fall. Eco-chic style force Stewart + Brown has created designs made from yaks' downy undercoats. Rivaling cashmere and merino wool for warmth and softness, the fiber starts at a traditional herding co-op in Tibet and heads to Mongolia for knitting. The new collection includes a range of yak wear for women, from knit dresses to arm warmers. For more yak-tastic designs, check out fashion house Shokay, which makes cozy slipper-socks and throws.
Get style tips for an eco-friendly date.
Learn all about clothing swaps and frugalistas.
Green your swimwear for summer.