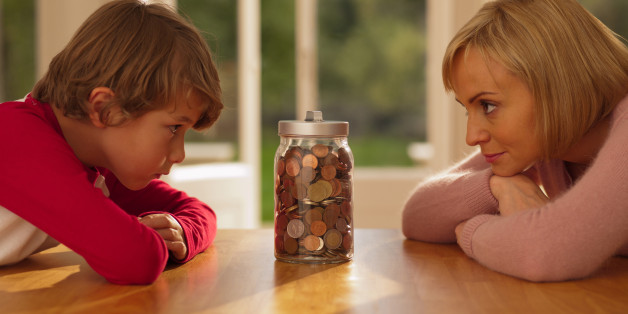 Co-authored with Andrés Chong-Qui Torres
Remember the infamous phrase that flashed intermittently near the end of your favorite toy commercials: "Batteries not included, adult assembly required"? Well, financial capability for youth is an identical example, because money is not included and adult assembly is required. The only difference is that unlike toys, parenting is not a game and neither is a child's financial upbringing. By teaching our youth delayed gratification, the time value of money, and cyber-hygiene, they will be equipped with the necessary skills to thrive and compete in today's global economy.
Here's the thing, right now there is a serious deficiency of financial parental engagement, and if left unaddressed, will cause the next crisis. According to the latest Kids & Money survey from T. Rowe Price, 74% of parents reported they were reluctant to talk with their kids about finance. Even though we should be alarmed by this statistic, we're not. This is probably the case because as a country we recently witnessed one of the greatest recessions in our history and every year we see hundreds of thousands of college students graduate with a lifetime of debt. Consequently, we are immune to this all too familiar story and maybe this is the primary reason why we don't want to talk about money in the first place.
But there lies the real issue. Shouldn't parents strive to help their children achieve and attain better results than they did? And shouldn't grandchildren be a little better off than both the parents and grandparents? If we continue to turn a blind eye hoping that our schools, movies or celebrity role models will teach our children about money, then who are the real parents? As a result, we must pause, reflect and take action by teaching our children the basic financial fundamentals so that they will be ready to confront all of life's challenges or else they will be unable to leverage them into opportunities.
If the Hispanic community continues to grow at its current pace, it can lead the financial education for youth campaign because collectively our average age is 27 and 60.4% of married couples have kids under the age of 18. However, if parents continue to withhold valuable insights from their children, what value is youth without the knowledge to utilize and operate money advantageously? Not only is it inefficient, worse yet, it can have a negative ripple effect that will cost our nation and the world billions of dollars. Therefore, in order to propel our nation forward we must sow the seed of knowledge for a better future so that our next generations can reap the rewards and hopefully reinvest them.
Delayed Gratification
Studies show that children who master the ability to delay gratification will become more successful than those who cannot. It is this acquired strength to resist the urge to purchase that which can wait or altogether do not need that will put more money in your savings account, which can then be leveraged to invest. Therefore, open a savings account for your children and explain to them how their money will accrue over time via compounded interest.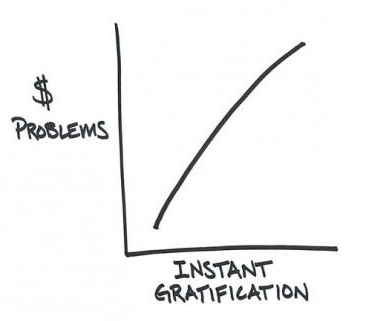 Time Value of Money
It's never too early to teach our kids the value of money, and it's never too late for grandparents and parents to coach the younger generations on how to make compounded interest work in their favor and not against them due to inflationary risk. Thus grandparents are well positioned to communicate how capital can grow and appreciate in value from $1,000 to $200,000 due to re-investing 10% of one's income. Furthermore, parents and loved ones can put this principle into action by funding a Coverdell Education Savings Account or a 529 Plan because their children's college education is an investment filled with large loans that students should not face alone. Likewise, parents can also train kids on how to invest in equities such as stocks, options or even foreign exchange on sites like Wall Street Survivor, which will teach them how to manage assets more strategically.
Financial Cyber-Hygiene
Alternatively, if Hispanic Millennials can become the "Mobile-First" generation and leading group to adopt new technology, why can't we also become leaders in educating our youth on cyber-hygiene and computer programming? The Internet will forever be an integral part of our lives; therefore, we must educate our children how to stay safe online. For example, they should not divulge personal information to strangers, because identity theft is a chronic misfortune. In fact, according to the U.S. Department of Justice Bureau of Statistics, the number of online fraud victims from 2008 to 2012 rose by about 1 million people, and the dollar amount stolen increased from 17.3 billion to 21 billion. Finally, we must also expose children to sites such as Code Academy, Code School or Coursera in order to equip them with transferable skill sets because the technology sector will continue to innovate.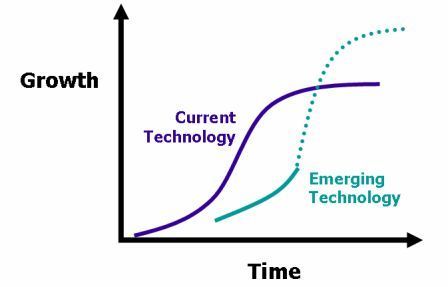 As Nathaniel Hawthorne once said, "Families are always rising and falling in America," thus twenty years from now, will we be known as the emerging group who helped America's middle class make a comeback, or will we be the group that never reached its true potential? Our parents taught us to fight for a good education and a good job, but what they couldn't teach us is that the 21st century brought a different set of financial dynamics where an emphasis on capital gains, partnerships, and interest are the factors that can truly lead us to freedom. Consequently, it is now our obligation to pass this compounded knowledge of financial wisdom to our children; because it is an inheritance that will never depreciate in value. By instilling a solid foundation of delayed gratification, the time value of money and cyber-hygiene in our upcoming generations, we can arm America with a more stronger, financially capable and talented work force that will once again help lead us to new heights in our new global economy.
PHOTO GALLERY
Top 8 Benefits of Financial Education