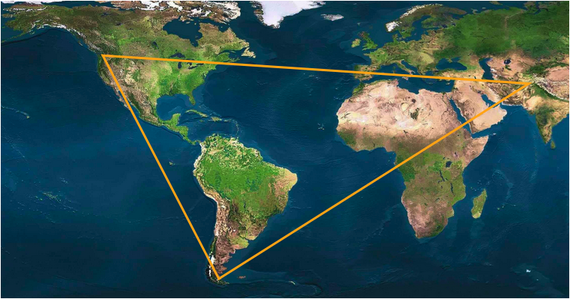 In 2009, then President of Brazil Lula da Silva told Al-Jazeera that
It is imperative for the countries of South America to establish a real understanding with the nations of the Middle East... in order to be free of the ties and decisions of the so called rich countries.
Admittedly, if the goal is to promote a multi-polar world through South-South cooperation, then this logic makes sense. But what if there's an untapped approach that would yield far greater results for all stakeholders? Introducing tri-regional South-South Diaspora partnerships, or "triangulation".
Consider this. More than 20 million people of Arab descent reside in Latin America and the Caribbean (LAC) making them the largest Arab Diaspora outside of the Middle East and North Africa (MENA). Meanwhile, more than 54 million people of Hispanic descent and close to six million people of Jewish ancestry live in the U.S. making them the largest Latino and Jewish Diasporas outside of MENA and LAC.
More to the point, given that in 2013 nearly 75 percent of the $61.25 billion in money transfers, or "remittances" sent to LAC came from the U.S. and given that the top source of remittances to MENA, outside of the region, came from North America; wouldn't it make more sense for UN member states in MENA and LAC to incorporate their U.S. Diasporas?
As the world works towards global parity, diversity in diplomacy is needed more than ever. But given the underrepresentation of minority leadership inside U.S. foreign affairs agencies, there's a prime opportunity for the private sector to help promote more political and economic partnerships through citizen diplomacy. But in order to make this happen, Fortune 500 companies must vitally recruit more diversity into their boardrooms especially from Hispanics who currently account for only three percent.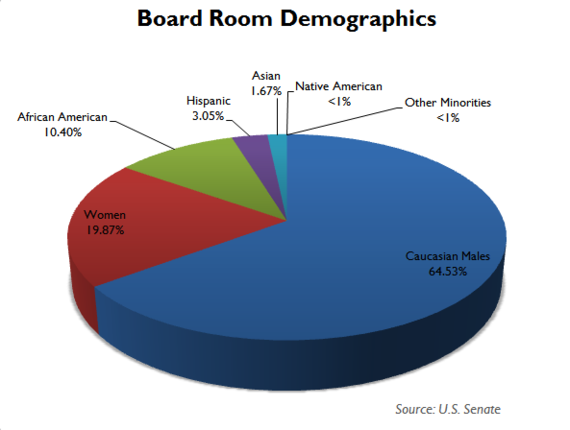 Cultural
There are strong cultural linkages between LAC and MENA that can facilitate global ties. For example, eight percent of Spanish is derived from Arabic which is seen in words like "ojala" and "wa sha Alla" meaning "God willing". Furthermore, there is also a Judaeo-Spanish dialect, Ladino.
This ability to speak similar languages fosters strong empathy and cultural trust which allows for more efficient transactions. For instance, Paola Lule, a UCLA and UCEAP Gilman Scholar to Jordan said that her Jordanian friends commented freely to her about U.S. policies because there was "more familiarity and solidarity between us due to my Mexican-American heritage." With this in mind, perhaps more Hispanics should learn Arabic, and more Jewish and Arabic professionals should learn Portuguese or Spanish through fellowships like the Boren.
According to Dina Siegel Vann the Director of the Institute for Latino and Latin American Affairs at the American Jewish Committee (AJC), "Since Jewish communities have been Diasporas for many years, we can share our experience with groups who aspire to reach out to their own Diasporas." For this reason, today AJC is convening Diasporas from the U.S., LAC and MENA in order to, "establish an understanding of intersecting issues and areas for collaboration by traveling together," Siegel Vann continued.
Therefore, if member states in LAC reach out to their U.S. Diasporas could they too achieve success like the MENA Diaspora in LAC which has had eight Presidents, the world's second richest person Carlos Slim Helu and celebrities like Shakira Mebarak and Salma Hayek? If so, could Hispanics achieve similar success in MENA? And can this help strengthen diplomatic and commercial ties between MENA and the West?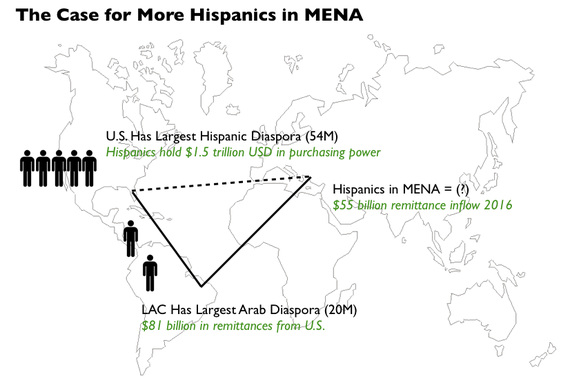 Economic
The U.S. Hispanic population is one of the world's largest economic entities possessing more than 1.5 trillion in purchasing power. To put it in perspective, that's greater than the entire GDP of Mexico and 71 percent of the Pacific Alliance's total GDP.
Based on these numbers, not only is it an economic mistake to not place more Hispanics in corporate boards, "It's imperative for improving the nation's' economy and ensuring the global competitiveness of the U.S.," said Victor Arias Jr. a Senior Client Partner for Korn Ferry International, a Trustee Emeritus at Stanford University and a Co-Founder of the National Society of Hispanic MBAs (NSHMBA). And if that's not enough of an incentive, "Every year for the next ten years 1,000,000 U.S. Hispanics will turn 18 years of age," Arias continued.
According to a recent McKinsey and Co. report, Diversity Matters, companies in the top quartile for racial and ethnic diversity are 35 percent more likely to financially outperform above their respective national industry medians. What this means is that diversity not only attracts and retains top level talent and meets the client's needs, but it also pays lucrative dividends. Consequently, diversity is essential for increased worldwide shareholder returns and mitigating against systemic risk.
By recruiting more Hispanics to corporate boards, can U.S. companies better engage with business leaders from countries the U.A.E. and the Dominican Republic who have recently formed coalitions such as the Council on Arab World Relations with Latin America and the Caribbean (CARLAC)? If yes, then the timing is ripe to connect with the evolved form of the ARLA Forum, which is investing heavily in agriculture, energy, tech, infrastructure development and also an Arab-Latin American Investment Bank.
But even if corporate America fails to quickly capitalize on this opportunity, how can Hispanics become citizen diplomats to MENA and LAC? One way is by encouraging more Hispanic entrepreneurs to do business in MENA, while also encouraging the 3.5 million Arab Americans and six million Jewish Americans to do the same in LAC. "It's critical that as we do business in and throughout the region that we go that extra step and share our experiences and insights on what is going on in the U.S. and when back stateside, be honest about the opportunities and extraordinary culture of Latin America. We can and should be ambassadors both to and from the region," said former U.S. Ambassador to Mexico Antonio Garza.
Another way is through the $681 billion dollar a year remittance industry, which MENA and LAC are expected to receive $55 billion and $81 billion respectively in 2016.
With the way families are texting back and forth; mobile tech can affect how Diasporas look at their relations to their home communities. Even more importantly, traditional remittances will fade away and be replaced by applications in the next five to seven years, which will lower costs while creating a growing and prosperous middle class. -- Bill Barhydt the Co-Founder of Abra and Boom Financial.
This is important because Diasporas and their relatives will have a savings surplus thanks to lower fees which can be allocated to finance female owned enterprises through Grameen, Kiva and Root Capital since, "The original microfinance institutions (MFIs) will play the role of the next banks," added Barhydt.
Political
If the U.S., LAC and MENA aspire to become more reliable allies then empowerment is paramount. Yes, MENA has some of the highest gender inequality rates in the world and yes LAC has historically been a patriarchal society. But interestingly both have also elected female heads of state before the United States. The issue? If the U.S. does not address the gender human rights barriers at home such as underrepresentation in the boardrooms, foreign policy and wage inequality, how can it effectively champion women's rights abroad?
On the other hand, sometimes challenges present opportunities. Take Latin America, "During their transition of political struggle, a lot of art came out of these challenging times as an expression of hope from women like Frida Kahlo," said Patrick Hidalgo Co-Founder of Future Partners LLC and former White House Business Council Deputy Director. "In many ways MENA is going through the same renaissance," Hidalgo continued. Another challenge in the region is the recent tragic destruction of timeless treasures. As a result, if women are to succeed in this sector, "Art and culture must be saved from violence," added Maha El-Khalil Chalabi Founder of the Tyre Foundation.
Perhaps one soft power tool for combating this type of senseless violence is through Spanish language soap operas. Given the rising popularity of "telenovelas" in MENA, can LAC media play a part in empowering women abroad? If so, how can Latina actresses, who star in these shows, lead this effort? And how can they work together with domestic and international empowerment groups such as Lean in Together and HeForShe?
All things considered, every day that corporate America does not address its lack of boardroom diversity, it loses potential gains while risking the nation's ability to compete globally. And every day that UN member states forget about their Diasporas and women, they too lose out on an opportunity to establish a greater balance and fairness in international affairs. Nevertheless, it's not too late to innovate. First, the U.S. must encourage more Hispanics to study and/or work in MENA while encouraging more Arab and Jewish Americans to do the same in LAC. Second, it should welcome more diversity in corporate boardrooms and empower more women to ensure a stronger global marketplace. Finally, member states must embrace their Diasporas and women. Only then can all parties achieve a stronger foundation for global prosperity.