As a stage four young adult cancer survivor (named Joy), I was overpowered by the idea to help others facing cancer face "Cancer with JOY," quite literally with me in your corner as a guide from diagnosis through treatment to figuratively bringing Joy and happiness to others throughout their journey. After all, no one wants to face cancer withOUT Joy; everyone wants to be happy, even while battling cancer. Who wants to waste precious moments of life feeling negative? Being SAD (S - Scared, A - Angry, and D - Depressed) for long just doesn't get you anywhere!
For reasons unbeknownst to me God decided to not only bestow upon me the powerful & positive idea to help others face "Cancer with JOY," but I was also given the thought that helping others face "Cancer with Faith," literally and figuratively was very unique and something I should pursue.
While my faith was an important part of my journey and the 18 chemo. treatments I received (I'll write about how one line of the Lord's Prayer jumped out at me during my treatment in a future post!), and it was certainly strengthened through 3 years of chemotherapy treatments and with the passing of two grandparents (one in 2010 just 60 days after my diagnosis, and one in 2012), my name isn't Faith.
As a cancer survivor, I can personally say I've been there and I know facing "Cancer with JOY" can be done! I'm not a doctor or someone who's never had cancer saying, "Yep, you can face 'Cancer with JOY' and have cancer and still be happy."
I wondered if there was someone out there -- named Faith -- who had maybe cared for someone facing cancer as a caregiver and was helping them face "Cancer with Faith" also literally and figuratively. I'm intrigued by these double meanings!
I'm asked to speak at a lot of churches and share my story and message that "cancer doesn't have to steal your JOY!" While no one's happy they have cancer, you can have cancer and still be happy!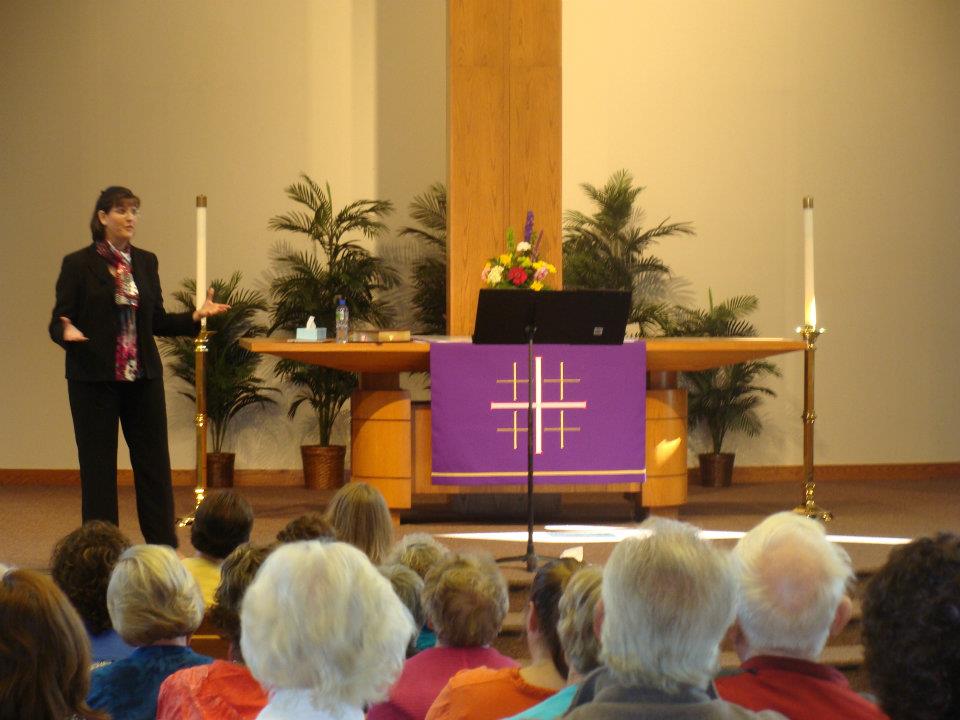 I think I receive these requests to speak because this message is such a positive take on a devastating thing. It's also very helpful to hear this message vs. others that don't resonate like some of the profanity I see on t-shirts with the word cancer!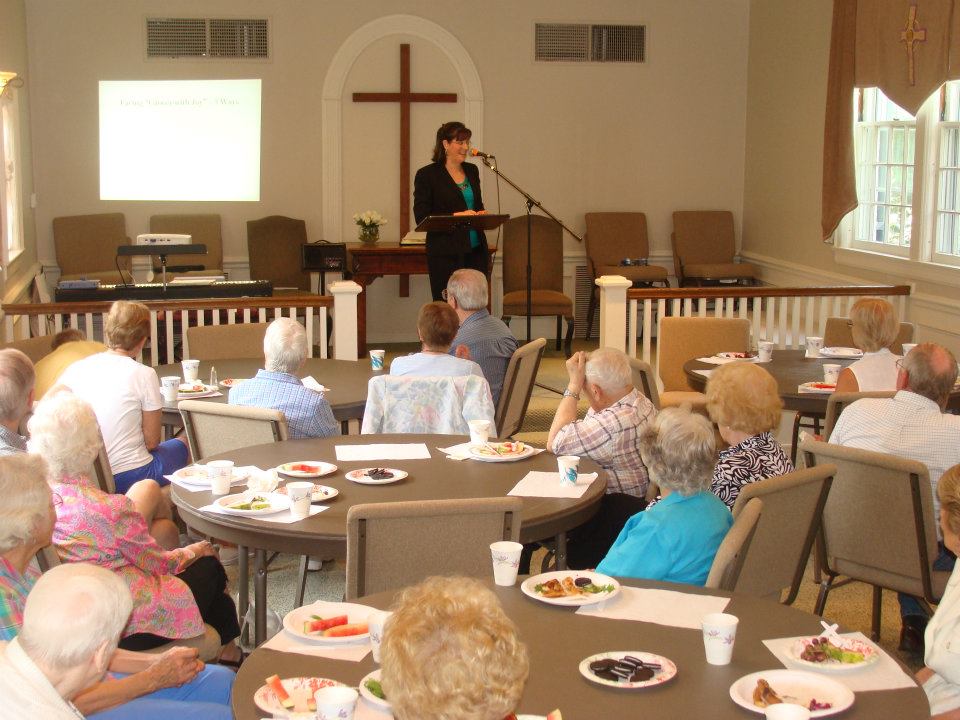 So I began on a search for "Faith," fortunately not too figuratively, but more literally! The universe brought me someone amazing!
Faith Goldy is a 24-year-old journalist in Canada. Her Mom Julia was diagnosed with stage 4 cancer in February of 2008. Faith described herself in her original e-mail to me as a "C & E (Christmas & Easter) Christian." She also said now "the Rosary is my mother's main medicine." See Faith and her Mom Julia here.
When Faith's Mom was first diagnosed a panel of seven Doctors looked at her. The majority, four of them, recommended no chemo. Julia was only given a few weeks to a few months to live when she was first diagnosed. That was about five and a half years ago! She did two rounds of chemo., and lost about 30 pounds. She stopped the chemo. since the side effects were so brutal. Faith said, "We were left with nothing but the Bible, God's word."
Faith also said her Mom has changed her diet. "She's certainly gone much more alkaline... as much organic as possible."
Faith's name is Faith Julia; her middle name comes from being named after her mother. She shared a story that gave me tingles when we were discussing how she got her name!
Faith said her Mom Julia was in the hospital and she was frankly freaking out over having her first child. Julia said a "nurse" cupped her face in her hands and said, "Have Faith." Julia did, literally and figuratively! That's how she decided what name to give her newborn Faith. She could not find this "nurse" again and says she truly believes it was a visit from an Angel!
Julia faces "Cancer with Faith," quite literally with Faith as her primary caregiver as well as figuratively! Julia's favorite bible verses are John 2: 3-5. 
When the wine ran short, the mother of Jesus said to him, "They have no wine."
(And) Jesus said to her, "Woman, how does your concern affect me? My hour has not yet come."
His mother said to the servers, "Do whatever he tells you." 
Faith's favorite verse is James 1:17 "Every good fit and every perfect gift is from above, and comes down from the Father of lights, with whom there is no variation or shadow of turning."
Please comment and share how you too face "Cancer with Faith," literally if there is someone named Faith in your life helping you face cancer, and figuratively as well! What bible verse is helping you through your cancer journey, whether you are facing cancer or supporting someone with cancer?