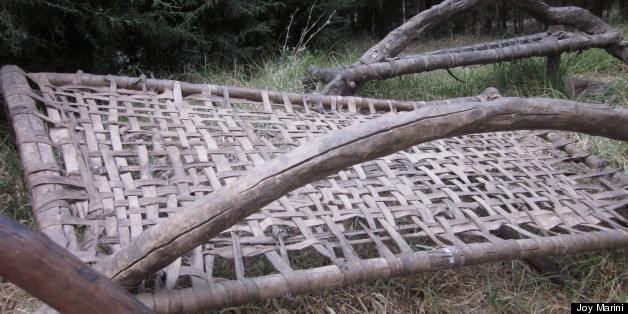 On the day that a woman's first child is born, a mother is "born" as well. A woman has nine months to prepare for the day that her baby will arrive -- healthy and full of promise, imagining the love she and her child will have for each other. Sadly, every year, more than one million babies die on the first day of life -- many from preventable causes. The first day of life that a mother has so joyfully anticipated is also the most fragile and often the most risky of a child's life, no matter where in the world the baby is born. This week, the 2013 State of the World's Mothers Report (SOWM) will be released. It's sober title "Surviving the First Day" reflects just how dangerous that first day is for so many mothers and babies.
Last month, I visited a hospital in Debarq, a town in the north of Ethiopia close to the Sudanese border. Climbing, almost running, up the long hill to the hospital were eight men carrying a woman in a litter that was made of rough-hewn sticks tied together with strings. They carried her on their shoulders and took turns rotating in and out to bear the weight. I was puzzled by the sight.
Gurney made of rough-hewn sticks tied together with string.
My colleague, Sinan Kaddaj, Secretary General, WAHA International, explained that this was a local "ambulance." Pregnant women in labor are sometimes carried by husbands, brothers and neighbors for days to arrive at the closest hospital. The delay to arrive at the hospital leaves both the pregnant woman and baby in danger.
I wondered how long this woman had been in labor and whether she would arrive in time for help. Every day nearly 800 women and 8000 newborns die -- mostly due to preventable complications that arise during childbirth. Nearly all of these deaths occur in the developing world where mothers and babies don't have access to care from causes, including lack of transport, trained birth attendants, or life-saving products such as resuscitation equipment or antibiotics. With over 28,000 births and a first-day mortality rate of 11 out of 1000 births, Ethiopia ranks toward the top in the more dangerous countries for a mother and newborn. Contrast this with a first-day mortality rate of less than 1 out of 1000 births in the industrialized countries such as Sweden and Singapore.
I had hoped that this woman arrived at the hospital in time because Debarq Hospital has a newly graduated Integrated Emergency Obstetric Surgeon (IEOS), Minale Setargein, MSc, to care for birth emergencies. She would have a skilled birth attendant and, if needed, a surgeon who can perform a caesarean section. Having skilled care at birth is a key factor for maternal and newborn survival. This fact was a driver for the Johnson & Johnson partnership with the Health 4+ (WHO, UNICEF, UNFPA, UNWomen, UNAIDS, World Bank) to train skilled birth attendants in Ethiopia, Tanzania and Zanzibar. In Ethiopia, the IEOS will help to fill a key gap in care between a midwife and an obstetrician.
Perhaps a more optimistic title for the State of the World's Mothers Report could be "Hope for the First Day," for all mothers and newborns, as "surviving" should be ordinary. The extraordinary is within our grasp -- hope for all the possibilities for the future that every newborn should have.
What you can do to bring hope to mothers and newborns:
Urge friends, local organizations, and government to support maternal and newborn care.