I rarely pay any attention to collaborations nowadays; there are just too many. But when I heard that the Swiss watch brand Breitling had persuaded contemporary artist Francisco Toledo to do a watch with them, I paid attention. Breitling along with Toledo, who is widely considered as Mexico's most famous living artist, have collaborated to create the exclusive Avenger Blacksteel Chrono, "Águila Real Mexicana."
Produced in a limited run of 250, the proceeds of the watch will go to help build awareness and raise money for the preservation of the Mexican Royal Eagle. The eagle, an emblem of the origin and identity of Mexico, has been part of its history for nearly two centuries as a symbol of the Mexican Republic. As a cultural representation of the civilizations it has survived, but the Mexican Royal Eagle is now on the brink of extinction. Together with the Mexican Natural Conservation Fund, Fondo Mexicano para la Conservación de la Naturaleza, A.C. (FMCN), Breitling plans to protect the remaining 70 pairs of the emblematic species that are currently in danger.
Toledo graciously donated his talents to this project by creating special artwork (which is engraved into the back of each watch), along with nine additional sketches to be auctioned off for the FMCN. For Toledo, "the Mexican Royal Eagle should be important not only to me, but to all humankind -- just like any other species in danger of extinction. This is why I gladly contributed to this project."
On October 24th in Mexico City, the first Avenger Blacksteel Chrono, along with Toledo's sketches, will go up for auction at the Tamayo Museum.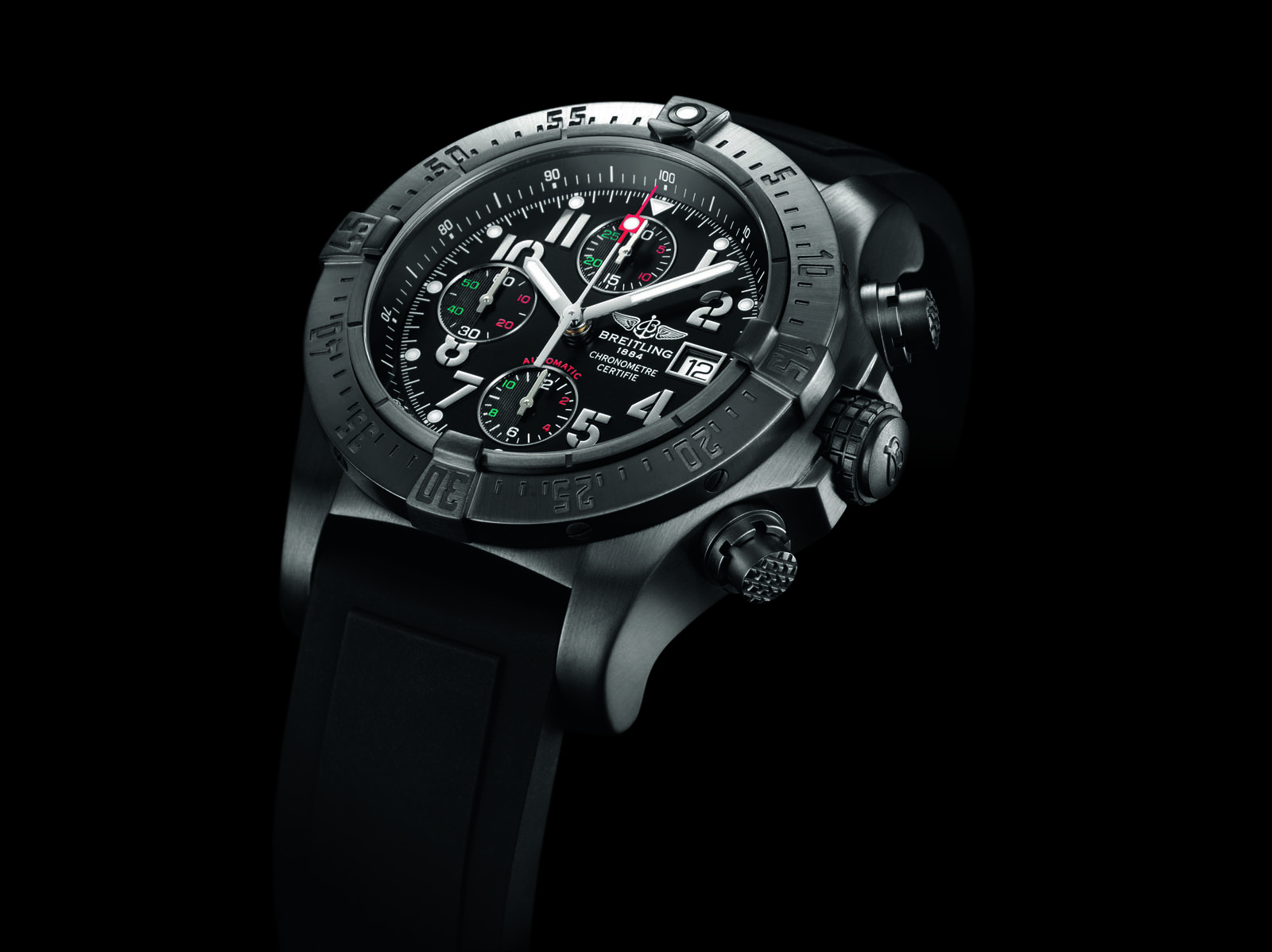 Proceeds from the sale of this watch go towards the conservation and safeguarding of the Mexican Royal Eagles via FMCN.
PHOTO GALLERY
Breitling x Francisco Toledo: Avenger Blacksteel Chrono