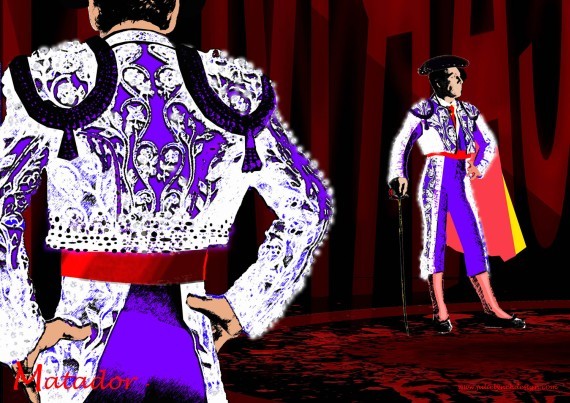 Take grand opera out of a formal house and performers face problems rarely encountered when they have a roof over their heads. Such as the need to waterproof the stage.
But when the production will take place not inside the Sydney Opera House but on a floating stage outside it, the greatest risk is being upstaged by the iconic building.
As Opera Australia readies to unveil its $12 million outdoor Carmen later this month, the company's artistic director Lyndon Terracini has added a grasp of meteorological forecasts to his repertoire.
"Half way through the season we know there'll be a king tide and we know water will come up for a couple of hours in front of the stage," says Terracini. "We've put measures in place to cope with that."
The need for a waterproof stage was a lesson learned after Opera Australia ventured outside its traditional home to present its first opera on Sydney harbor last year, La Traviata, amid the constant threat of autumn rain.
This year, U.S.-Israeli mezzo Rinat Shaham will perform the title role in Carmen on opening night, in a production directed by Gale Edwards, who has updated Bizet's opera to Franco's Spain. The set, by Tony-award winning designer Brian Thomson, will feature 13-meter, Hollywood-style illuminated lettering -- visible from the harbor bridge and opera house -- as well as a giant bull.
The production comes as opera internationally battles for audiences. In New York, The Metropolitan will cut ticket prices next season to win back patrons. In London, the English National Opera has posted a $3.3 million loss after filling just 71 percent of its seats last financial year. Elsewhere in Europe, from Spain to Germany, many houses are facing cuts or closure.
While the giant bull about to appear on Sydney harbor alludes to Carmen's bullfighting and bloodletting, it is emblematic of an attempt to grab the problems besetting the art form by the horns.
As a means to draw new audiences, the gamble is paying off. Last year's first fully staged outdoor production of La Traviata, directed by Glimmerglass's Francesca Zambello, was well-received artistically and at the box office.
Indeed, more than 60 percent of ticket buyers to La Traviata were newcomers to opera. The figure surprised the company and has encouraged it to make an opera on the harbor an annual event.
Whether those first-time patrons were motivated to then buy tickets for operas in the more formal environment within the Sydney Opera House is not yet known.
Nonetheless, the company enjoyed a bumper season in the months following, playing to 92 percent capacity houses. As a result, the company predicts posting a substantial surplus for 2012. Music to any opera director's ears.
Outdoor opera is artistically risky. Some say it compromises the art form and that amplifying the singers' voices destroys opera's unique element, the sound of the unadulterated human voice.
Terracini, a former baritone, rejects this. He argues that some contemporary operatic composers, such as Louis Andriessen, have written specifically for amplified voices. Bizet, of course, did not.
"We have to have absolute integrity about the show we're doing and make sure we perform it at the highest possible level and not just go for spectacle," Terracini says.
Taking opera out of traditional venues is part of the company's strategy to widen the reach of the art form. There is not one audience but many, Terracini argues. The search for them has taken the company to a remote Aboriginal community in recent months where it developed and performed a new work, Yarrabah.
While Opera Australia's Ring Cycle to be staged later this year in Melbourne will draw a vastly different audience, so too will an opera on the drawing board about the WikiLeaks controversy. The piece will be staged via the same medium Wikileaks founder Julian Assange used to disseminate his classified documents: the internet.
"We're actively going out and looking for audiences that will respond to opera in the 21st century rather than continuing to do what opera companies have done for so long," Terracini says. "We couldn't keep doing that. We'd be out of business."
Carmen, Opera on Sydney harbor, runs from March 22 to April 12, 2013.
Joyce Morgan is a Sydney-based arts journalist and writer. She is a former arts editor of The Sydney Morning Herald.
PHOTO GALLERY
Carmen on Sydney harbor