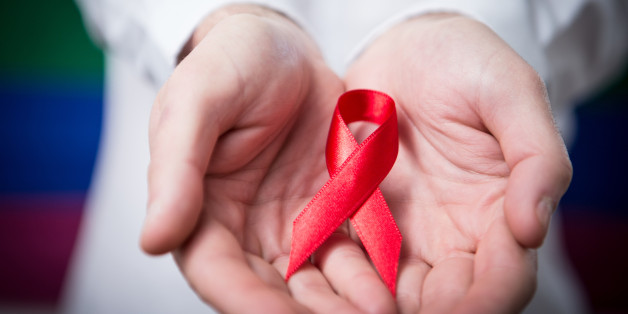 When I think of Pedro Zamora today, I tend to think less of what he accomplished when he was alive and more of the man he would be if he were still with us. He'd be 42 years old. I think he'd be married. I think he'd be living in San Francisco. I think he would have gone back to school and gotten a college degree -- or threatened to do it for a long time before receiving an honorary degree for a commencement speech and joking for the rest of his life, "This way was faster and cheaper." I think he'd be a father. And, most of all, I think he'd still be a teacher.
Pedro was an AIDS educator, a P.W.A. (person with AIDS), and an activist who came to national prominence as a member of the cast of MTV's The Real World: San Francisco. He gained meteoric fame and became an international face of those living with AIDS. He also knocked down barriers that existed for young gay men and women in a way that no one else had done before, and all this by being on television, but also by being a communicator with skills far beyond his years. He died the morning after the last of episode of The Real World: San Francisco aired. It was Nov. 11, 1994. He was 22 years old.
Earlier that year, when testifying before Congress after the death of a close friend, Pedro gave an impassioned, unscripted speech. He said to them that he didn't know who would carry their torch now that they were gone. He also said, "I wonder now, as I look around me: Who is going to carry my torch?"
"Who will carry Pedro's torch?" became a question for many of us who loved him, and for those who desired to see his message live on. So many of us have tried.
Now that nearly 20 years have passed since his death and I find myself thinking about the man he would be today -- the 42-year-old PWA, activist, and educator -- I'm also reminded of whom Pedro wanted to reach, and who he felt the messengers should be.
Pedro was a young man who taught, fought for and guided youth, and it is still young people who need to lead us. That's why we were so heartened to hear that the National AIDS Memorial Grove had renamed their college-scholarship program the Pedro Zamora Young Leaders Scholarship. It is dedicated to continuing Pedro's legacy by supporting the academic efforts of emerging young leaders who share Pedro's passionate commitment to ending the HIV/AIDS pandemic.
I know that if Pedro were alive today, he would be both heartened and disappointed. In an era where, for so many, HIV/AIDS has now become a treatable disease and not a death sentence, in a time where gays and lesbians can live openly and even legally marry in many states, he'd be elated. But with young people still the number-one group contracting HIV, and with the lives of the gay community being used as a constant political wedge issue, he'd know what we know: that there is still so much more work to do.
We can still learn a great deal from Pedro. We welcome and challenge the recipients of the Pedro Zamora Young Leaders Scholarship to honor his memory and carry his torch.