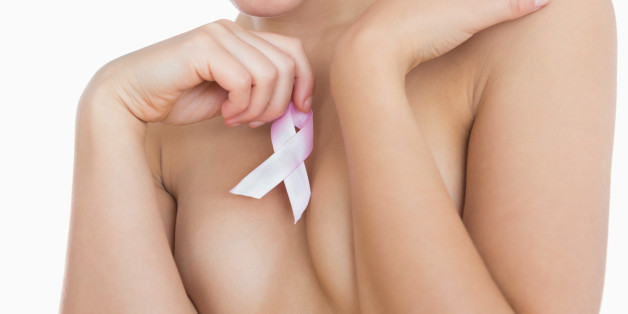 There are many interesting people in the breast cancer movement, and Shirley Mertz ranks among one of the most interesting. A former high school principal, Shirley leads the Metastatic Breast Cancer Network and serves as a Susan G. Komen Advocate in Science, bringing the patient's perspective to Komen's research granting decisions. Shirley has also had metastatic breast cancer for the last 11 years, living like so many with a schedule of regular checkups where she learns whether the latest treatment is working and, if not, which treatment to try next.
It's a cycle she calls "Scan, treat, repeat..." and like so many, she thinks breast cancer organizations can do better. So Shirley advocates on behalf of those living with metastatic breast cancer to support patients and work for better outcomes in the clinic.
I was pleased to share the dais with Shirley last week at a media briefing about metastatic breast cancer, hosted by Pfizer. We were joined by Dr. Marc Hurlbert, executive director of the Avon Foundation for Women Breast Cancer Crusade, by Sally Susman and Dr. Cynthia Huang of Pfizer, and by Amy Robach, the ABC News morning anchor whose recent breast cancer diagnosis has made national headlines.
The conversation was frank. Metastatic breast cancer -- that is, cancer that's spread from the breast to other organs -- causes the majority of the 40,000 breast cancer deaths annually in the United States. The five-year relative survival rate for metastatic disease is only 24 percent, although there are women, like Shirley, who may live with the disease for many years.
Metastatic breast cancer claimed the life of our namesake -- Susan G. Komen -- who was diagnosed with breast cancer in 1977 and died three years later. In Suzy's time, people crossed the street to avoid her, unsure of what to say and perhaps even afraid they would "catch" her cancer. Breast cancer wasn't discussed in polite company, even in the 1980s. There were few breast cancer centers, little in the way of treatment options and a stigma and shame around breast cancer itself that kept many women feeling isolated and alone with their disease.
Unfortunately, many living with metastatic disease feel that same isolation today. They deal with friends who don't quite know what to say, anxious family members and even with those who suggest that maybe these patients aren't "fighting hard enough" or didn't do something to prevent their disease. There are often significant psychological, physical and financial pressures along with the fear that the latest treatment will stop working.
"Since there is no cure, we are always in treatment," Shirley told us.
We can and must do better for the tens of thousands of women and men living with metastatic breast cancer in the U.S., and for those who will be diagnosed with it. Fortunately, breast cancer organizations have heard this call and are stepping up.
Last fall, 16 breast cancer organizations, including Komen, came together to form the Metastatic Breast Cancer Alliance (MBCA). Four new organizations have joined the fold since then, working in partnership to address the most pressing issues in metastatic disease. Dr. Hurlbert serves as MBCA chairman.
Komen has funded $91 million in scientific research into metastatic disease in just the past eight years alone. Very importantly, we're also working to cut through the isolation and stigma of metastatic disease by funding outreach programs in hundreds of communities across the country. These programs provide insurance co-pays, medical supplies, rent, groceries, transportation to treatment and other services, offering real-time help for people dealing with the profound physical, financial and emotional challenges of this disease.
As I participated in this event last week, it affirmed my belief that organizations like Komen, Avon and others can and must work together on issues such as metastatic disease in an even more collaborative and focused way. The formation of the Metastatic Breast Cancer Alliance is one step but, again, we can all do more.
Cancer organizations large and small can jointly fund high-reward research. We can develop and fund more widespread metastatic programs. And we can jointly develop programs to address disparities in treatment that lead to worse outcomes for many women of color and medically underserved individuals.
My pledge as president and CEO of Komen is to seek greater collaboration among cancer organizations, research organizations and industry in order to ensure we do everything in our power to end the most lethal forms of breast cancer.
We can do this, and we must do this. Because lives literally hang in the balance.