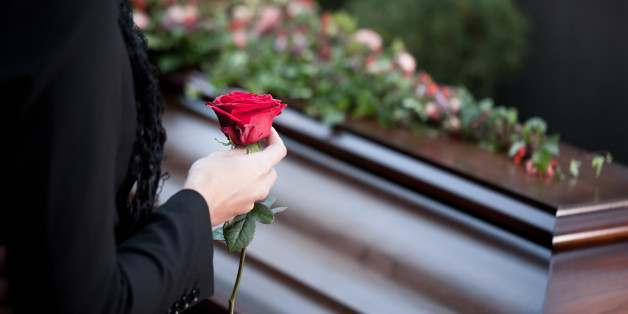 In early July of this year, just after I had completed writing and putting the finishing touches on my new book, Befriending Your Ex After Divorce: Making Life Better for You, Your Kids and Yes Your Ex, my 68-year-old ex-husband, Arnie Rabinor, was diagnosed with non-operable pancreatic cancer. Within 10 weeks, he was gone. He was buried three weeks ago.
His loss was a stunning and heartbreaking blow.
Although we had been divorced for 30 years, we were now good friends and closely connected. From the beginning of our divorce, our committment to coparenting our two children, Rachel who was 8 at the time, and Zachary, 12 created a bond. Eventually we both remarried, and our family expanded to include my husband Larry, Arnie's wife Irene and her daughter from a previous marriage, Ali. As the children all married and became parents -- and we became grandparents -- family milestones multiplied. Growing older, we knew how lucky we were to be able to share both the joyous celebrations as well as grieve family losses together. By now, Arnie and I had developed not only an expanded family, but a close, deep bond.

I had the privilege of speaking at his funeral, which at first, seemed so odd and daunting I almost begged out. Speaking at my ex-husband's funeral? Wasn't that out of the box? And how would I hold myself together?
But I did hold myself together, and the writing of the eulogy offered me a quiet place to grieve privately. Delivering it allowed me to grieve publicly. Both experiences helped me come to grips with the loss of a man who had been an important part of my entire adult life as a husband, ex-husband and finally, a befriended ex.

Certainly, creating an amicable post-marital relationship wasn't seamless. It wasn't without anger and resentment -- all kinds of small and larger bumps in the road. But over time, we created new rituals and resurrected old ones: attending parent-teacher conferences together, cheering on our children at little league games and swim and gymnastic meets, and creating birthday parties that involved both parents. Negotiating with each other and our two children about the infinite details of everyday life allowed Arnie and I to shift from unhappy marital partners to happier co-parents. Slowly, we learned to develop trust in each other's decisions and judgments, to let go of old scripts and to create new ones that supported our children and family's well being. All that I said in the eulogy, as I recounted our 45-year history.
After the funeral, we sat shiva at Arnie's house. Among the hoards of mourners was Rob, a friend and neighbor. I had known Rob and his ex-wife, Anita, for many years, as they were the parents of one of my son's friends.

"Judy," he said, "I want to talk to you." He asked me to step outside and sit on the stoop with him. "Your eulogy moved me to tears," he said. "I realized that if I wanted things to change between Anita and me, the time is now." He explained that earlier that day, right after the funeral, he had called his ex-wife and invited her and her husband along with all their children, to share a holiday meal at the home he now shared with his wife.
As Rob spoke, I noticed how agitated he had become. I asked him what was happening, and it all poured out -- all the ways he and Anita had hurt one another in the past. "I'm hoping we can start over," he said, tears in his eyes, "Anita isn't a bad person, we just couldn't make a go of our marriage. But now I'm hoping things will be different. Now that she's married, maybe she will be more forgiving. I'm hoping we can develop the kind of relationship you talked about. When you talked about how you and Arnie learned to get along, I knew that's what I really want is a better divorce."

After Rob left, I sat on the stoop, thinking about Rob, Anita and their children -- about to share a holiday meal together for the first time in the five years since they'd divorced. If I was religious, I might have prayed for them, but not being so inclined, I decided to just send them my positive energy. For I knew what they were facing was daunting, yet well worth the trouble.
As I sat there, I remembered more details of my own bumpy journey with Arnie -- from falling madly in love at 23 and being thrilled to be getting married to him, to feeling disappointed, angry, crazed and falling out of love. And finally -- after a great deal of inner turmoil and agony -- getting divorced. And then, much to my surprise, came the slow journey back to the friendship we ultimately created, as we inched along, lurched along and gave birth to a new relationship: befriended exes.
"She's not a bad person -- we just couldn't make a go of our marriage." Rob's words echoed. Those were the very words I could have said decades ago when I described the disintegration of my marriage. But now, as I sat there in the twilight, I knew just how very lucky I had been: to have found peace with my close friend Arnie before the gates closed.
--------------------------------------------
If you have a story to tell about your relationship with your ex, please contact me at judithruskayrabinorphd.com. And remember: It's never too late to have a better divorce.
Judith Ruskay Rabinor 's second book, Befriending Your Ex After Divorce: Making Life Better for You, Your Kids and Yes Your Ex will be published by New Harbinger Publications in January, 2013.