Two years ago I stepped into the office of a colleague and found her on Myspace. "It's not what you think," she told me. "I'm reaching out to a client."
That was my introduction to a girl I'll call Charline. Charline's father died when she was 16. Her mother sunk into depression and, unable to parent, told Charline to leave their home. As traumatic as this would be for any teenager, it was more so for Charline. She had been abandoned as an infant and her parents had adopted her as a toddler. This second abandonment reopened a painful wound.
Charline left home, dropped out of school and began staying with friends when she could. One night she was out in Virginia past curfew. The police arrested her. When they called home, Charline's mother refused to pick her up and refused to let her come home. The police took Charline to D.C.'s Child and Family Services Agency.
CFSA filed a neglect case for Charline and the court assigned Gabby Mulnick Majewski, a Children's Law Center guardian ad litem, to be her lawyer. Gabby and Charline met for the first time at the food court in Union Station. Charline, who had been bullied in school, was scared to go to a group home with other teens. Gabby promised to try to find a good foster home, but persuaded Charline to give the group home a chance in the meantime.
Three days later, Charline disappeared.
At that moment, Charline was a homeless youth, a teen likely to age out of foster care, a high school dropout. She was one more District teen for policymakers and the media to decry as "trouble," more likely to end up in prison or the morgue than back in school.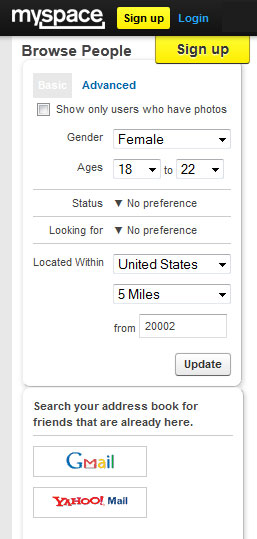 This is when I walked into Gabby's office -- she had been driving all over D.C. looking for Charline, but hadn't found her. Remembering a nickname that Charline had mentioned during their sole meeting, Gabby began sending Myspace messages to someone with that screen name. Once a week she would leave a message, worded carefully in case the profile wasn't Charline's after all.
Weeks and then months passed without a response. Finally, Charline answered. She was okay, but not willing to say where she was staying. Gabby kept up the correspondence until Charline agreed to meet. They met again at Union Station, which turned out to have been Charline's "home" ever since she'd disappeared.
Gabby found an elderly aunt who agreed to keep Charline temporarily, and Charline agreed to leave the streets. Gabby also found a small group home and arranged a tour to allay Charline's fears of bullying. Once Charline was safe, Gabby enrolled her in school and found an automotive program at the Excel Institute to keep her motivated.
There were more bumps in the road. Charline was scared of succeeding -- afraid to be happy lest she once again lose everything. As she came close to graduating, she dropped out. Unlike everyone else in Charline's life, Gabby refused to give up on her. She introduced Charline to the YWCA's "Positive Transitions" Bridges to Work program. This time, Charline stayed. She graduated high school and hopes to earn college credits through her experience with the YWCA. She's also working hard on developing skills to be a successful, independent adult.
Charline's birth parents gave up on her. Charline's adoptive mother gave up on her. Charline had even given up on herself. But Gabby never did. She pursued Charline on the street and online. When Charline dropped out of one program Gabby found her another.
Gabby proved the pundits wrong. Helping Charline wasn't cheap. And it wasn't easy. But our community has an amazing return on Gabby's investment: Today, Charline is a proud young woman heading toward a productive adulthood. She is one less statistic and one more success story. Every youth we meet has this potential, and that's why we never give up.