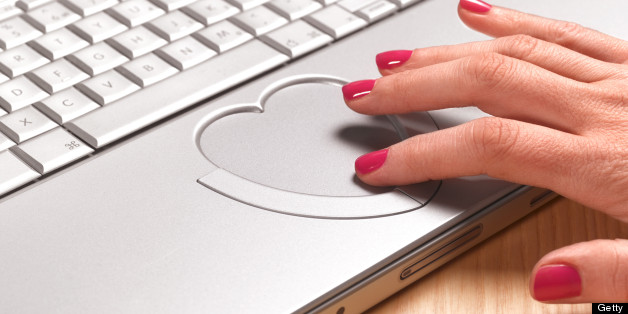 His profile said he was 72, my exact age. At first, I didn't see what age pool he was hoping to swim in, so I read his self-descriptor and thought, "Wow, we have a lot in common."

I was about to write and point that out to him when I discovered that he was seeking a 6 foot tall, super skinny woman. Please, he said, no fatties or borderline obese who weigh more than 120 lbs. She would, ideally, also "weigh in" at the low end of his preferred age range of 28 - 32. Having kids: undecided. Good luck to his kids.

You cannot make this up. I was curious, so I actually wrote to him, but not about me. I asked if he had any candidates so far from the Millennials and Gen X and Y's he was trolling for. When he said they "just do not get how special I am," I asked if I could post his request. He adamantly refused to allow that, which of course I can understand. Though why not own the space, be a poster boy for wishful thinking? When you put it out there, just maybe the superstar supermodel, super-skinny granddaughter... oh sorry, grand darling he hopes to entice into his life will see his appeal and find him appealing -- for himself, not for his wealth, because he did tell me has no big pot of money to spare and wants someone not in the material world. I am thinking Lady GaGa. Wait, she's not tall enough. Madonna is too old and admits to being a Material Girl. I can't think of anyone else for him, but maybe you can. He does have a list of stellar qualities, and works out five (5) days a week -- which you can do when you're retired.

I assured him that even if water boarded (by the Secret Service, CIA or whoever does the dirty deed) I would never reveal any specifics of who he is. But I do feel safe having just told you the rudiments of his story, because honestly, he is legion. It is just a matter of degree.

He did me a service. His desire for someone decades younger started me thinking about delusions. They are everywhere on match.com, Jdate.com and Christianmingle.com, on every single online dating service. It's like the one wish you get when you blow out the candles on your birthday cake: You get to be outrageous. Like this never-married fellow, approaching his 65th birthday, which was once considered retirement age. He missed the boat in never marrying and having a family, so this, I believe,is his one big birthday wish:

64 year old man | New York, NY, USA | Seeking women 25-46 within 50 miles
Relationship: Never Married. Wants kids: Definitely

He even offered to give up his teaching job to stay home with the kids.

This is not man-bashing. I love men. I hope to share a life with one again. Ask me if we women are equally delusional and my answer is a resounding yes. Who among us is not delusional to some extent?
I am thinking about delusions because they are so blatantly obvious in online dating profiles, which are like the flypaper of delusional thinking. But please believe me (I know some of you will not), I am not being judgmental -- or sure trying to not be! You know the saying, "Be Kind. Everyone is fighting a hard battle." I subscribe to that, in everything I do. And I can also tell on myself. I am possibly as delusional as anyone out there.

When I l look in the mirror, I do not really see myself as I am now. I see myself as I was at 40, because (most days) that is how I feel... but of course it isn't how I look. If I am 40, how, then, do I explain those little brown spots that have invaded my entire body? What are they? Sunspots? Even, okay "age spots." I looked them up once and discovered that Wikipedia calls them "senile freckles." Honestly, don't you just HATE Wikipedia sometimes?
What else am I delusional about? That I have the energy of a 40-year-old. At 40, I was out somewhere practically every night, and did not need much sleep. I was always moving, and could easily burn off extra calories -- losing five or ten pounds if they had accumulated was (excuse the expression) a piece of cake. And my memory, I could instantly recall anyone's name and where I knew them from. I could watch a movie and know who the actors were, by name and previous pictures. I could remember what I did the day before.
At 72 I am still shapely and frisky, but the face in the mirror is not familiar. I still have to make peace with it. I am working on it. It is more easily said than done in Manhattan, the epicenter of delusion for many. Living on the planet of Manhattan is another planet from much of the rest of the country, and perhaps the world. At my advanced age, so many others are retired, have grandkids, have friends their own age and live the kind of Third Act that the majority of the population would consider "age-appropriate." At this stage of my life I, on the other hand, have never juggled so much, professionally and personally, nor worked as hard at trying to find love.
When I was younger, it all came to me naturally and easily, or at least, looking back, it seems like it did. Now, I have to work harder and the end results are uncertain. But, like those "senile freckles," I have got to accept what is as the price of what could be. And I do have a hot date tomorrow night.
I wrote the 64-year-old and said I was willing to have his child if he would stay home and take care of it. I also suggested that if Kim Kardashian and Kanye West could name their baby North, we could name our baby South. But no, the date is not with him. For some reason, he never answered me.
I am going to have some amazing stories to tell you next time... stay tuned.
And by the way, dear reader, what are some delusions YOU noticed on your dates... or, in yourself, if you don't mind sharing?