Shining Star -- Lady Gaga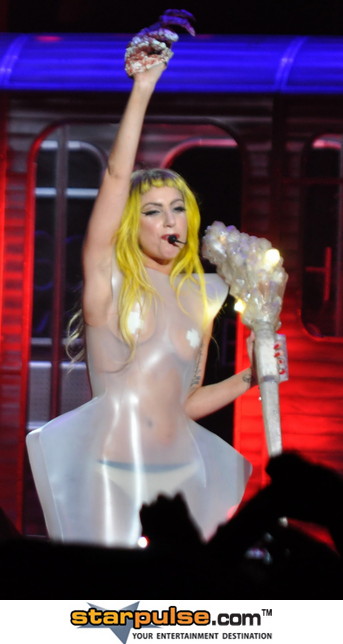 You got to hand it to Gaga for her Energizer bunny-like power -- the pop star takes a lickin' and keeps on tickin'.
Lady Gaga took a major spill this week while performing on the Houston leg of her Monster Ball tour. The "Born This Way" singer was standing on top of a burning piano when she appeared to slip and fall, landing hard on her back. To us mere mortals, the crash may have been so ouch-inducing that we would've crawled offstage while cursing out our stylist for not slip-proofing our patent leather black boots -- but not Ms. Gaga. The entertainer got right back up from the nasty slip, and kept on belting out her song, "You and I."
One concertgoer remarked to the U.K.'s Daily Mail, "The crowd all saw it and I don't think anyone would have minded is [sic] she'd walked off the stage to get checked out by medics."
But it seems that Gaga may be reduced to reliving the backwards belly flop over and over again, courtesy of a YouTube clip. The video of the unfortunate fall has already been viewed more than half a million times.
Let this serve as a warning: Take extreme caution the next time you're serenading others while standing atop a flaming musical instrument.
Falling Star -- Reese Witherspoon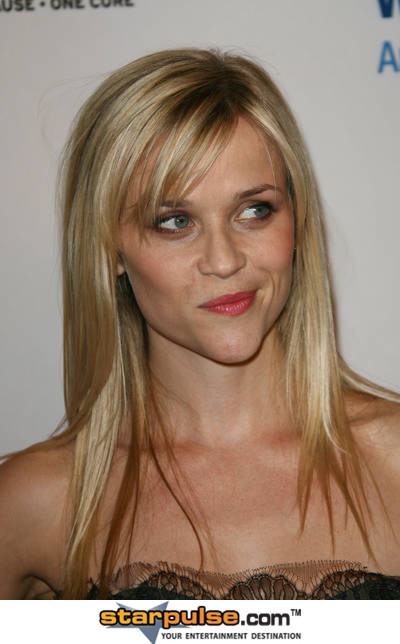 Tsk tsk to a kiss-and-teller... even if the "kissing" is all for the cameras.
Reese Witherspoon recently ruined the fantasy of thousands of tweens when she spilled some intense Hate-o-rade on Twilight star, Robert Pattinson. According to In Touch Weekly, the Oscar-winning actress dissed the love scenes she filmed with Pattinson for their upcoming movie, Water for Elephants.
Witherspoon claims the British actor was beyond under the weather during their on-camera affair: "Rob possibly had the most hideous horrible cold of any co-star I've ever had to do a love scene with ever in my entire life. He was literally snorting and snotting through every second of it -- and it was not appealing." And just in case you didn't get the idea, the blonde star added, "I'm talking green, infectious, disgusting -- I'm not kidding!"
Witherspoon then dug in the knife a little more, calling her smooch session with Pattinson "a little bit of a downer." And she said, "I was a little disappointed. It wasn't sexy."
All the insults could have been in jest, but it's not nice to talk smack about a co-star with a cold. Maybe Reese should remember the age-old Hollywood saying, "If you don't have anything nice to say, don't say it to the gossip mags."
Originally appeared on Starpulse.com