Shining Star - Nick Lachey & Vanessa Minnillo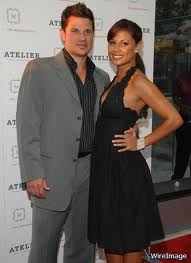 Looks like the naysayers were wrong - Nick Lachey and Vanessa Minnillo are engaged.
The former boy bander and the True Beauty hostess announced the news on Thursday on USmagazine.com. Although the pair has been dating for four years, news of fights and impending relationship doom seemed to follow the couple from the start. Yet the two might be able to avoid the usual celebrity minefields. The trick? History won't be repeating itself. In other words, no "Newlyweds" in the twosome's future!
Lachey has said that the "Newlyweds" reality show was partly to blame for his split with his ex, Jessica Simpson. In an interview with Parade.com, Minnillo said of a reality show, "I think that there's something to be said for keeping intimate moments to yourself, but [Lachey] said it best, 'You never can say never.' But I personally don't want to do one."
No reality show? Can it be that these two have found the key to preserving a celeb marriage?
Falling Star - 50 Cent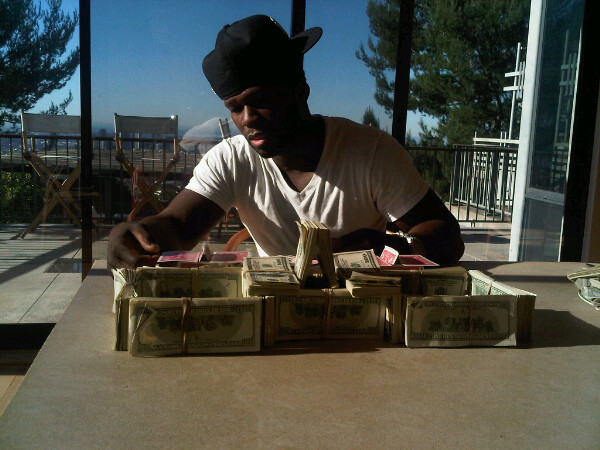 In the words of the late, great Notorious B.I.G., "mo money, mo problems". That certainly seems to be the case this week for fellow rapper 50 Cent.
Mr. Cent raised recession-weary eyebrows on Tuesday after posting some blinged out photos on his Twitter page. And we're not talking baby bling - we're talking major moolah.
Fifty, whose real name is Curtis Jackson III, posed with piles upon piles of $100 bills. One photo of the Get Rich or Die Tryin' rapper showed him playfully munching on some Benjamins with the caption, "A half a mill for lunch anyone? lol." In another snapshot, Fifty was using the wads of cash as building blocks as he tweeted, "I'm designing a house now I have a good idea. Lol."
Boasting about rolling in dough may come at a price for Fifty, as the photos seemed to have touched a nerve with some cash-strapped Americans. One Twitter user responded to the posting by tweeting, "I work 70 hours a week, I'm on call 24 hrs a day.....I love my job but [bleep] 50 Cent and his money". The UK's Daily Mail proclaimed in a headline, "50 Cent Obviously has way too Much Time...and Money...on his Hands".
You had it right with the name, Fifty - next time just pose with coins instead of bills!
Click here to read the original post on Starpulse.com: http://www.starpulse.com/news/Judy_Kurtz/2010/11/05/this_weeks_shining_falling_stars_nick