Shining Star -- Howard Stern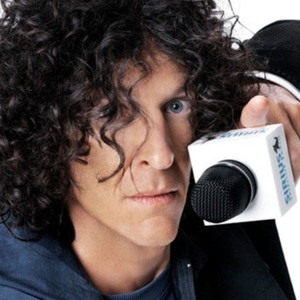 The self-anointed King of All Media is continuing his reign on satellite radio.
Howard Stern announced Thursday that he sealed the deal, and signed on for another five years with Sirius XM Radio. The news came just days before Stern's current Sirius contract was set to expire and followed seemingly endless talk about whether or not he would jump from Sirius to another outlet -- or just retire with some of the $500 million from his last five-year deal.
According to TMZ.com, Sirius XM subscriptions spiked shortly after the announcement was made.
And perhaps the best part for the radio host's loyal listeners? It puts a stop to Stern's constant kvetching on-air about his contract negotiations -- well, at least for the next four or so years, anyway.
Plus, I think I could heard the collective sigh of relief from countless porn stars, who are thankful for five more years worth of self-promotion!
Falling Star -- Paris Hilton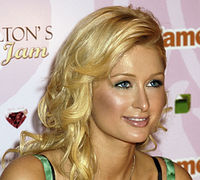 Oh how the once mighty starlet has lost her luster.
The New York Post writes that Paris Hilton, once the undeniable BFF to Nicole Richie, won't be invited to the reformed wild child's upcoming wedding.
Richie will reportedly marry Good Charlotte frontman Joel Madden this weekend in L.A. According to a wedding insider quoted by the Post, "Nicole's wedding will be super small, and a lot of people who have played a role in her life like Paris have been cut from the guest list."
Cut from the guest list? Hilton used to be a fixture in the glossy mags, had a top ten single (yes, "Stars are Blind" actually made it to #1), and starred in a hit reality show. Now, the hotel heiress barely makes headlines for being arrested (such as when she was busted for cocaine possession back in August) and can't snag an invite to see Richie walk down the aisle.
What's next? Will she be turned away from the Hilton for being overbooked?
Originally appeared on Starpulse.com.