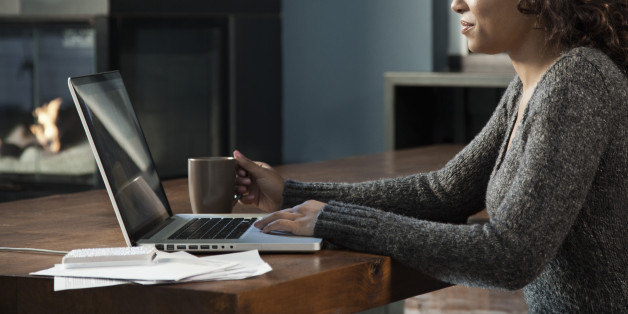 About me
Well, let's see. I'm older, wrinklier and fatter than I used to be. I'm OK with that. Are you?
I think most things are funny, so I'll err on the side of humor every time. I believe that laughter is aerobic, so maybe extreme laughter causes weight loss? I guess I'm not always as OK as I say I am about that fat thing. Welcome to the age of dichotomy. Here's another wicked dichotomy: I call it the universe's middle finger.
Isn't it cosmically cruel that good stuff is bad for us? Like eating coconut cream pie? Or sitting in bed with the covers pulled up to your chin watching old Bette Davis movies all day? Cuz, let's face it, there are days.
My Life and Ambitions
I just want to make it out of here alive. That and get someone else to pick up the check occasionally. Oh, and I write stories, so let's get that out in the open. You are technically fair game.
A Brief History of my life
I grew up near Disneyland. Fireworks are an essential part of my psyche. I had dip shitty relationships with men until college. In those whirlwind college daze (sic) I'd sleep with just about anyone just to get some hugs. (It helped if they were vaguely attractive and as drunk as I was.) Then finally I got married, had kids, became unemployable by staying home with said kids, and got fired from my first marriage -- something about my performance reviews not being up to snuff. Got remarried, this time to a gem of a real man who I lost to cancer, and voilà, here I am. Except for that last part, it shouldn't be a hard act to follow.
My Perfect First Date
You show up, you pay, you don't make me cringe.
On Our First Date remind me to tell you the story about...
That time I got herpes just by getting back together with the boyfriend I'd already dumped who had really nothing going for him but the fact that he was a comedian. The first night I met him I had told my gal pals that I wanted to meet someone funny and nice. I should have added a few more adjectives. It's really my only regret in life. Not bad for 50+ years and that being my only regret, don't you think?
The things I could never live without
A good shower, money in the bank, and my cell phone (so I can call my friends and regale them with tales of the kinds of crazy dates I might go on. From these, many a writing career has been launched.) Oh, and love.
Favorite books, TV shows, movies
Not a good question for this point in the hunt. I mean, if I read that your favorite movies were Jackass and Kill Bill, I'd reject you out of hand. Although if you were to say that you like Jelly Roll Morton and Jelly Roll fleshy bellies, you could own me.
For Fun I like to
Do just about anything but skydive, bungee jump or drive on twisty mountain roads. Adrenaline junkies need not apply.
On Friday and Saturday nights I typically
Watch reruns of "The Real Housewives" (I'm not mean, I just like to watch it on TV) and "Downton Abbey." Have I won you over yet?
I'm Looking For
My late husband. Let's be honest: I really loved him
Somebody a little older? I never quite understand how when I talk to my women friends, they want to date someone 10 years younger. And I talk to my men friends and they want to date someone 15-20 years younger. The world will unpopulate soon if no one wants to fuck around with someone the same age. They can't ALL go younger.
I want company, but at this stage of the game, I have more things I don't want than do. Here's just a few:
* No narcissists -- been there done that.
* No food Nazi's -- you can be all healthy if you want to be, but if you look askance at me when I have a pulled pork sandwich, I'm calling a cab and charging it to you
* No frat boys -- really, at some point you have to grow up
* No Republicans, libertarians or religious right-wingers. I do not enjoy healthy political debate, cuz it's never really healthy
My ideal relationship
• Kind, funny, a little overweight (no one should be skinnier than me at this point)
• Liberal, but not too political
• Rich enough that I don't worry about saving bags as my future mode of containment, but poor enough to have a normal-sized ego
• Sun averse -- let's enjoy the shade together
• Nearsighted (the better to not get hung up by my wrinkly eyes and fleshy belly)
• Open-minded. I want you should know a lot but not it all.
• See, this time I went overboard with my adjectives.
My past relationships
(Not counting my late husband, who was a peach.)
Train wreck, slacker, unavailable hunk, egomaniacal sadistic prick, narcissist. Like I said, it can only go up from there.
You should definitely message me if
You think you can find my G spot.