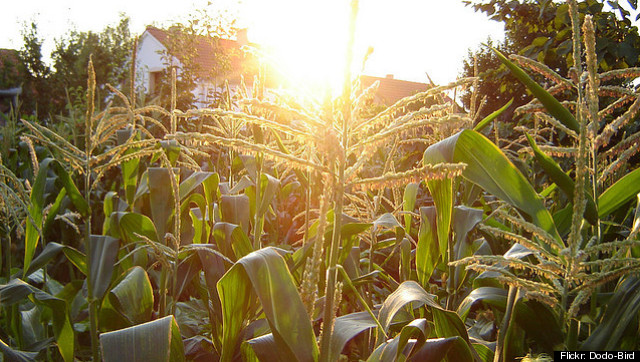 Venture is a rich and readable collection of true microfinance stories. It is written for anyone who would like to better understand the realities faced by the the aspiring middle class in the world's least developed countries, the range of factors that affect their prospects for working their way out of poverty, and how microfinance can impact their lives.
The entrepreneurs featured in this book are all members of Zidisha Microfinance, a web-based crowdfunding platform that allows low-income, computer-savvy entrepreneurs in developing countries to share their stories and negotiate microloans directly with individual lenders. As the world's first person-to-person lending service to eliminate intermediaries and connect individual web users and entrepreneurs across the international wealth divide, Zidisha is uniquely positioned to offer an undistorted depiction of the variety of individual stories and circumstances that come to play each time a microfinance loan is disbursed.

Each story paints an unforgettable picture: A seventy-year-old goat farmer who relocates his home to better care for his ailing father, carrying the sticks and metal sheeting it was made from across the mountains on his back. A plump, beaming detergent saleslady who lives in a home no larger than an ordinary bathroom but has adopted five orphans. A cancer survivor who supports herself and two children by pounding millet for $1.58 per day. An irrepressible lady who supplies half of her neighborhood with much-needed IVs and other medical supplies by day, and by night checks into the local cybercafe to chat with Facebook friends on the other side of the world. A young man who has no arms but insists on working to support his able-bodied parents out of filial duty. An accounting student who pays for his university tuition by purchasing a taxi and splitting proceeds with a hired driver. A bright young lady who renounces college to care for her orphaned siblings and overcomes gender stereotypes to launch a thriving construction business.
At its heart, "Venture" is a tribute to the remarkable community of Zidisha Microfinance entrepreneurs and countless others like them -- a tribute to their grit, ambition and indomitable spirit in the face of overwhelming obstacles. We hope this book will help translate the statistics about poverty and the opportunities afforded by microfinance into human terms, and inspire readers to reach out and connect with their counterparts on the other side of the international wealth divide.
Story 5: Milling Maize for the Maasai
John Mopel Napais hails from Kenya's Maasai Mara, whose endless savannas are home to a mostly nomadic population.  Until recently microfinance wasn't viable in this area, because banks that were needed to cash checks and make repayment deposits were too far away. Then M-PESA, a unique money transfer system that allows users to send cash payments electronically via mobile phone SMS codes, was introduced. M-PESA brought microfinance to John's tiny settlement of Oloolamuitia for the first time, as borrowers could use their cell phones to make payment transactions without needing to travel to banks. This led to a small revolution as low-income herders began using loans to break into the cattle and grain trading networks that had previously been dominated by a few wealthy businessmen.
As is common in Kenya, John supports not only his wife and five children with his income, but also members of his extended family who have fallen upon difficult times. His sister's husband passed away and now he pays for the school fees of her two daughters. He has also supports his mother since his own father passed away.  John used his first Zidisha loan of $900 to invest in maize storage and resale, a simple business that improves local food security by smoothing price fluctuations, while creating an additional stream of cash to be used for household expenses, reinvestment in the business and children's school fees. He also purchased a mechanical mill - a welcome service in a region where women engage in hours of back-breaking labor to pound their harvested maize into flour for their families' daily meals of ugali, a thick porridge that is the staple food throughout Kenya.
John' business was deeply affected by the drought that swept Kenya shortly after he received his first loan from Zidisha, causing widespread food insecurity in the Masai Mara. Many of his customers did not have money to pay him for maize during this time, yet John was too kind-hearted to refuse them. Now that the drought has passed, people are paying John the money they owed him months ago and can afford to buy more maize and maize flour.  He fully repaid his first loan, and had enough profits left over to build a concrete house for his family - a rarity in a community where most people live in small mud-brick dwellings.
John used his second Zidisha loan to purchase a large stock of maize for his mill from a trader in Tanzania. Unfortunately, the trader did not deliver the maize and absconded with John's payment. Since then, John has been working to build up his earnings in the face of a second severe drought which impacted the entire region of Somalia and Kenya. His brother's wife has been in the hospital due to birthing difficulties, which ended in surgery and the tragic loss of the baby. The surgery, which John paid for with his savings and by borrowing, saved his sister-in-law's life but left John financially ruined. He still owes the hospital $750 and he had to give them the title deed of his farm, the source of his family's livelihood. Today John is struggling to repay the hospital so as not to lose his land, while also coming up with the fees to pay for his children's schooling and examinations. They are among a minority of children in the Masai Mara to attend more than a few years of school, and come what may John is determined to provide them with an education.
John's Words:
This is John. I apologize for not posting any comments. I have passed difficult time this round.
I bought maize from Tanzania they conned me money but I didn't get maize...

I didn't buy anything [with the second Zidisha loan] because i didn't get any maize this round. This round the money i got didn't help my business but the rest of money, about KSH 20,000 [$250] I paid for my child school fees...

The amount of money you gave unto me [for my first Zidisha loan] assisted me a lot because I built a house of four big rooms.

Here in Kenya we are fine doing well. Right now we are enjoying rain in Kenya. Here in Maasai Mara cows are okay.
You may view the latest news and photos of John's business at his Zidisha Microfinance profile page.
From Chapter 5 of Venture: A Collection of True Microfinance Stories by Zidisha Microfinance.
Next time: The story of a seventy-year-old who carried his home on his back to relocate it next door to his ailing father...