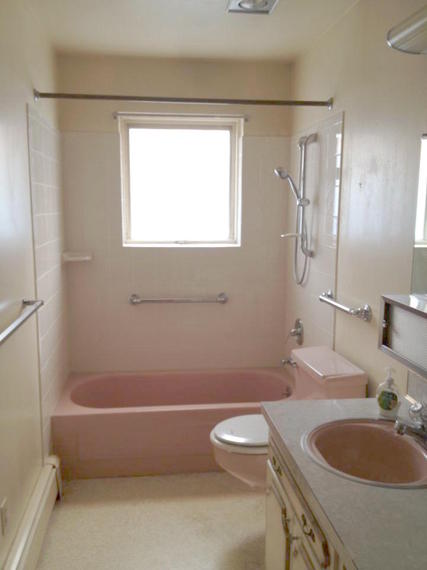 Maybe I'm showing my age, but I have a secret soft spot for pink early-1960s bathroom. So I was a little wistful to say goodbye to the ones in our duplex. (I still have two pink bathtubs in my rental unit.) For our downstairs bathroom, with the help of a my contractor and my friend (and awesome designer) Fernanda, we tried to make over ours without spending too much money into something kid-friendly and bright but still faithful to the mirrored-tile soul of our 1967 Anchorage fixer. (Read more about our big house project here.)
Here's what we ended up with: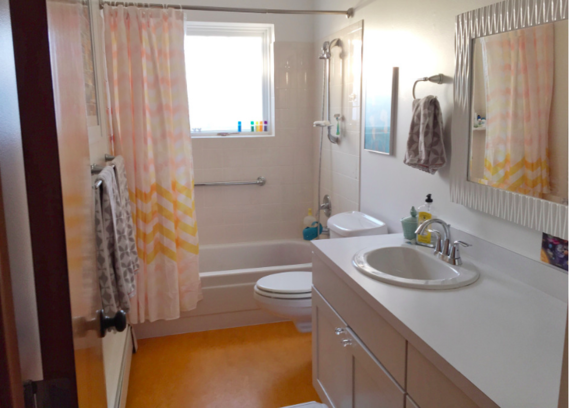 Replaced the floor. We chose marmoleum for its retro feel. It was actually pretty similar to the original vinyl we removed. Except it didn't have glitter in it. The color, sadly, has been discontinued.
Here's a close-up: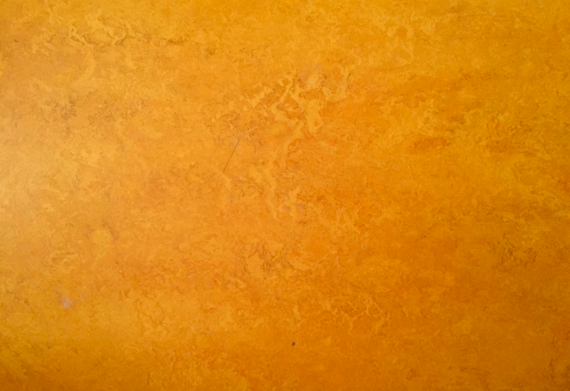 We replaced the vanity with a simple white shaker one. I chose glass knobs to match other originals I'd found elsewhere in the house.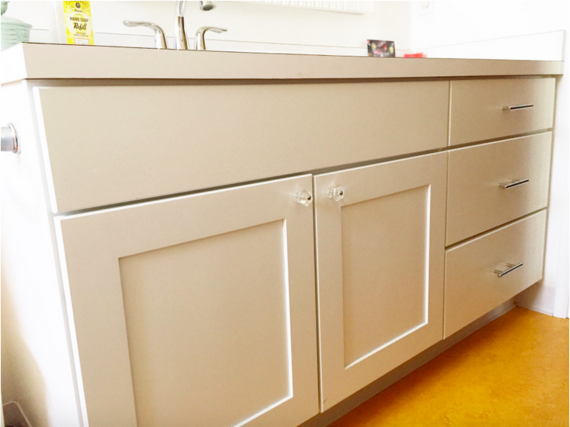 I chose affordable, clean, white formica-style counter top with a fine bamboo pattern: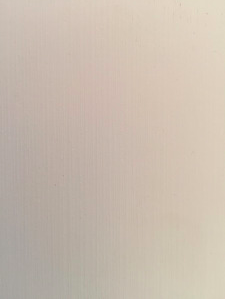 I replaced the toilet. That was harder than it looks because the original was wall-mounted. And we are on a concrete slab, which means no regular toilet without a jackhammer. And that was not in the budget. I found what I think might be the only one on the market that fit our existing plumbing. It is made by American Standard and is expensive by normal toilet standards, though not by wall-mounted standards. I got it on sale. It has the world's loudest flush due to some kind of fancy pressure system in the back.
We recolored the tub. This costs about $550 or so. It looks great, but, parents take note: it is a little fragile. We've already made some scratches with Matchbox cars. The tile enclosure was in fine shape, and basically white, so we kept it.
We painted. (Twice.) In the end, I went with brilliant white, a totally un-tinted bright white paint. In semi-gloss because my children tend to splash all kinds of water and, er, other liquids, all over the place.
I fell in love with this funky light fixture that was in the upstairs bathroom. This isn't the best picture of it but it's rad. I rehabbed some of the inside parts and repurposed it.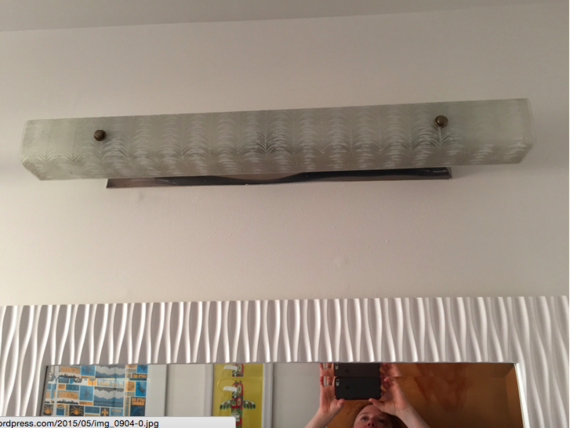 The rest was just decorating. Fernanda helped me find the perfect mirror at Lowes.com.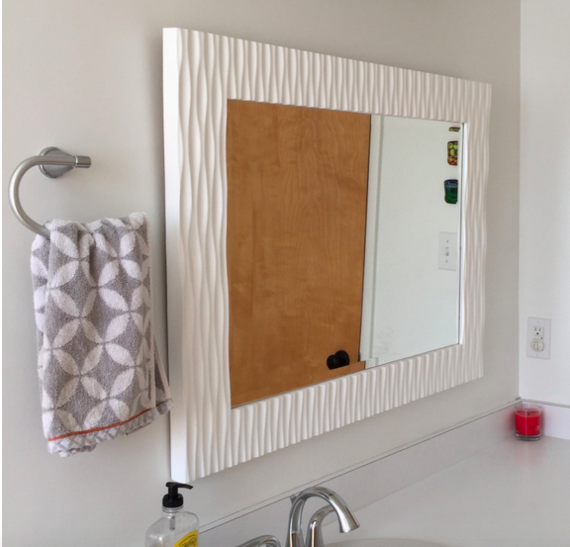 I framed up a collection of Alaska-themed posters I picked up at the SubPop store in the Seattle Airport and at Dos Manos gallery in Anchorage. (Went with JoAnn's poster frame sale, rather than a frame shop.)
Towels came from Target. (White sale!) And J.C. Penney discount bin yielded the Jonathan Adler shower curtain. (I took the baby protection lock off the cabinets for the photo shoot. And the baby wipes off the counter. Oh, and I wiped the perpetual water puddle... wait is that water?... off the floor....)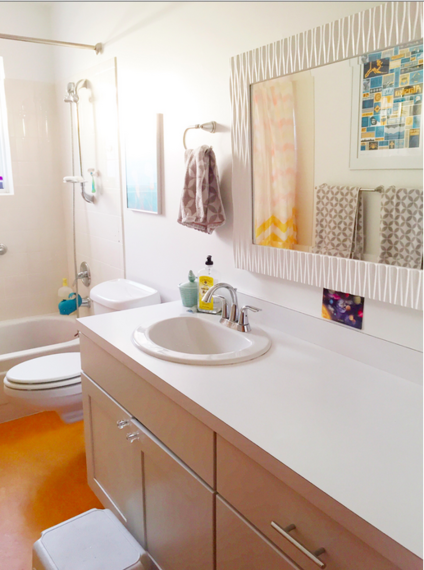 Follow about my DIY home projects and more on my blog, An Alaska Life. Follow me on Facebook, Instagram or Pinterest.
Also on HuffPost:
PHOTO GALLERY
7 Steps To A More Polished-Looking Home