Co-authored by Nick Schönfeld.
I have a friend called Dagny Warmerdam whom I met during my time in Cape Town. Over the years Dagny has become one of the most important people in my life. We've been through so much together: stressful commercial shoots, an impromptu beached-whale rescue, and most recently spending a week with the Black Mamba Anti-Poaching Unit (I'll tell you more about that in another post). In 2011, while photographing our friend Philipa, we talked about what it was like growing up as a lesbian woman in Cape Town.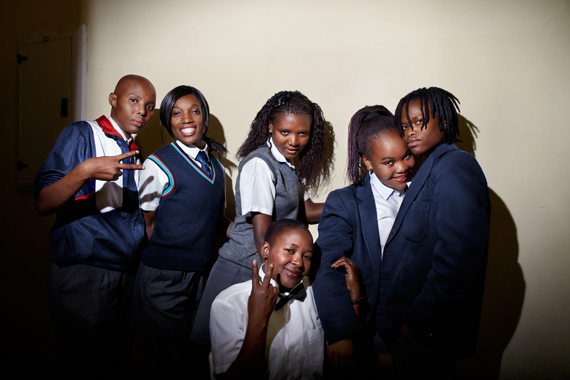 Dagny told me that despite a constitution widely regarded as the most progressive in the world, and which supposedly safeguards women's and children's rights, the Rainbow Nation as South Africa is unofficially known, is home to high levels of violence against women and children. Your degree of sexual freedom is based on the color of your skin, and to which social group you belong. If you are white, being LGBTQ in South Africa is no different than in the US or UK: difficult at times, but a personal struggle for acceptance by family or friends. In poor and black communities being LGBTQ can mean exile, rape or even death.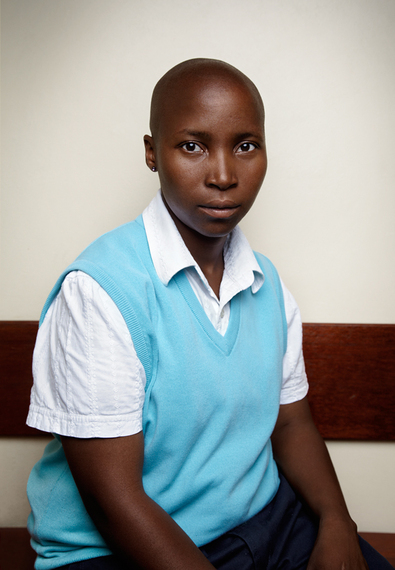 One thing in particular that Dagny said shocked me more than anything else. In South Africa, LGBTQ's are subjected to the shocking practice of corrective rape: a truly awful hate crime in which the perpetrator tries to 'cure' the victim of his or her homosexuality. I couldn't get my head around the fact that in a country I loved so much, corrective rape happens regularly, with possibly as many as ten new cases a week in Cape Town alone.
Months of phone calls and emails later, I found myself standing outside a town hall in Khayelitsha. Inside, something remarkable was happening: the 2012 Miss Lesbian Beauty Pageant. A celebration of lesbian beauty, right in the middle of Khayelitsha, a township in Cape Town infamous for its treatment of LGBTQ's.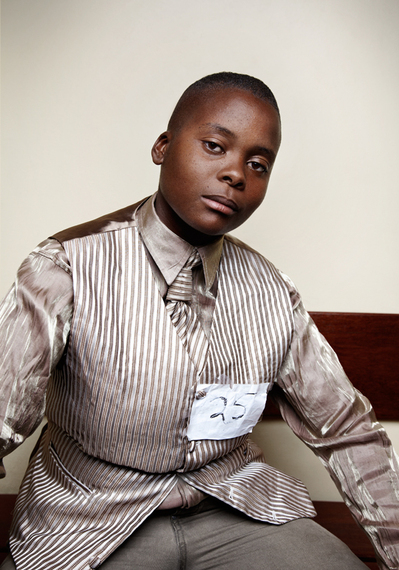 Most of the women I photographed for this series were participants in this pageant. The pride with which they strutted their stuff on the catwalk was incredibly moving and it inspired me to take the portraits you see here. They wanted to make a bold statement, in defiance of those who refused to accept them, and out in the open for all to see. They ignored the repressive attitudes that were meant to subjugate them, and instead, chose to celebrate who they were in full view of their community.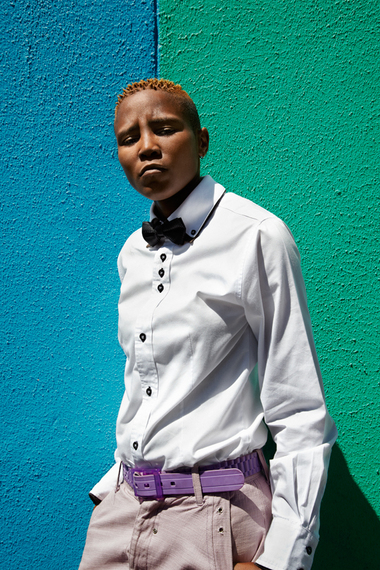 The Rainbow Girls opened my eyes to the raw and often contradictory world of sexual identity in South Africa. A world in which simply being who you are means living in constant fear. A world that is ripe for change. But more than anything, the Rainbow Girls showed me that being a black lesbian in South Africa takes real guts.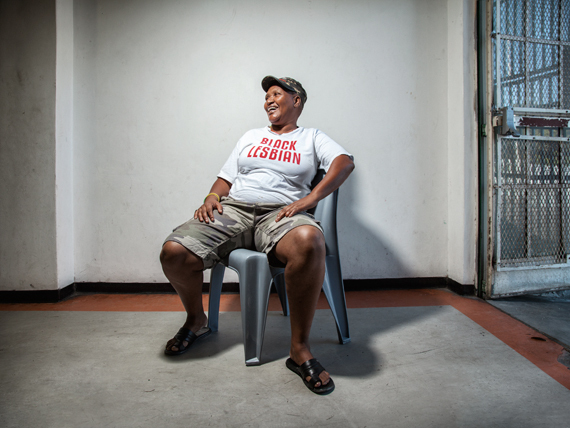 Click here to read Priscilla Frank's Huffington Post article about the Rainbow Girls:
http://www.huffingtonpost.com/2015/03/05/julia-gunther-rainbow-girls_n_6784750.html