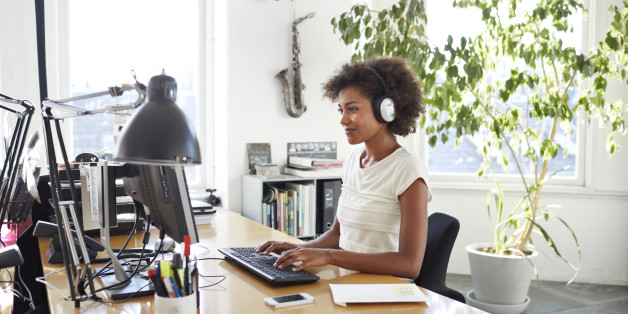 We're all guilty of the deadline epidemic: knowing you have a deadline, but deciding to momentarily peruse Buzzfeed, tweet about the newest episode of Pretty Little Liars, eat more than you should, and catch up on your chick flicks. Before you know it, it's 10:45 a.m., and your deadline is at 11:00 a.m. Oops. Your mind flashes to excuses you could provide to your editor or employer -- "I was sick, boss", or "I was away in Uganda helping promote sustainable development." Put the excuses away, and while you get the job done, listen to these 5 awesome songs that will motivate you like no other.
Epic Choice #1: Eye of the Tiger by Survivor
Seriously, what's more epic than "Eye of the Tiger?" This crowd favorite, complete with its infamous guitar part, will have you moving and grooving past your business proposals, essays, and articles. Bonus points if you know the movie Will Ferrell sewed a tracksuit while this song played. (Answer: Kicking and Screaming).
Epic Choice #2: Billy Jean by Michael Jackson
Ahh, Michael Jackson. His incredibly smooth voice mixed with soul, classy beats, and great lyrics is the perfect combination to get things done! I definitely recommend typing it while wearing one sparkly glove on your hand.
Epic Choice #3: Some Nights by Fun
"Some nights I stay up/cashing in my bad luck", sings the lead vocalist of Fun, Nate Ruess. What's more fitting than the struggle of trying to stay up to meet a deadline? The electric sounds created by brilliant Autotune make for a fun jam.
Epic Choice #4: One Day More from Les Miserables
This is my favorite song ever. In the epic span of three minutes and thirty seconds, you are transformed to pre-revolutionary France, right before the battles begin. Amazing harmonies, violins, and a sprinkle of the rebellious spirit creates a song that will make you stand up, grab the French flag, and fight in the 1865 French Revolution.
Epic Choice #5: Don't Stop Me Now by Queen
Who doesn't love Queen? Allow nothing to stop you while you work on your deadline! With this fun, energetic song, the time will fly by, and you'll find all of your work getting done.
So what are you waiting for? Get working and jamming!