People who follow me on Instagram (@missjuliadarling) know that in every post, I use the hashtag #JuliasJollyHoliday. What began as a tribute to my favorite movie, Mary Poppins, transformed into a mantra of finding the adventure in the mundane, the ordinary and the conventional.
On Friday, August 22, 2014, I ventured into an adventure like no other: interning at the 2014 Emmy Style Lounge. The 66th Emmy Awards, which were aired live on Monday, August 25, 2014 on NBC, invites Hollywood's biggest names in daytime television. As a 17-year-old aspiring journalist, I was invited by Blue Fin Media and Fashionomics Live to attend one of the acclaimed parties leading up to the awards show and interview the guests.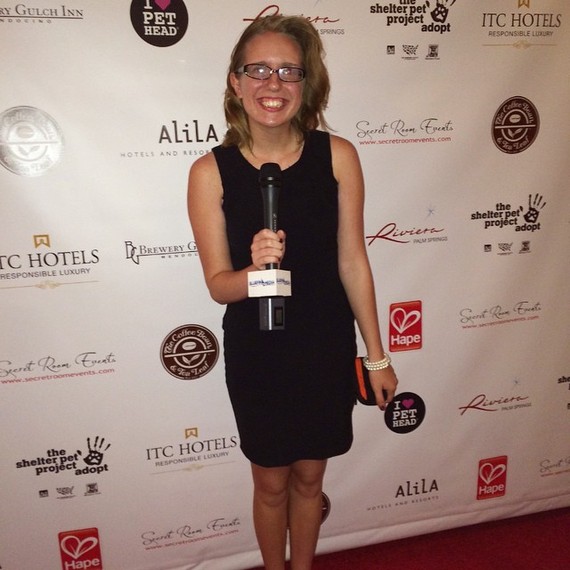 Me on the red carpet. Can you tell I'm shaking?!
My day began at 10:00 a.m. Dressed in a black business dress, pearls and heels, I was filled to the brim with nervous anticipation and excitement. The Fashionomics Live team and I transformed The Montage in Beverly Hills for the occasion, complete with a red carpet, delicious treats and gift baskets for the celebrities.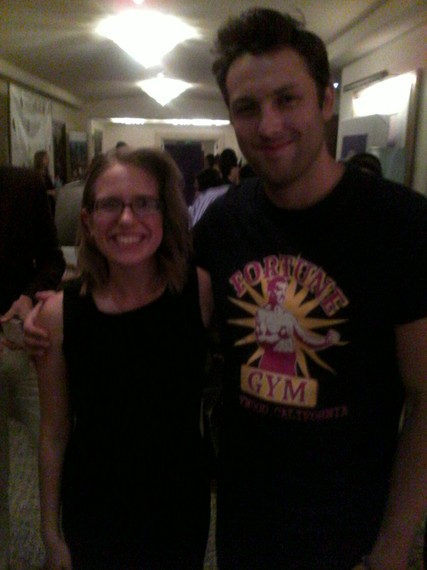 With Christian Madsen, one of the stars from "Divergent."
As the day progressed, I received red carpet hair treatment from Fox and Boy Hair, interviewed hot names like Drew Seely and Christian Madsen and ate unique Cupcake Sushi, a cupcake rolled like a sushi roll. However, what I got most out of this event was the confirmation that journalism is where I was meant to be. This event taught me how to interview celebrities and redeemed me from the fear associated with the death of the dream.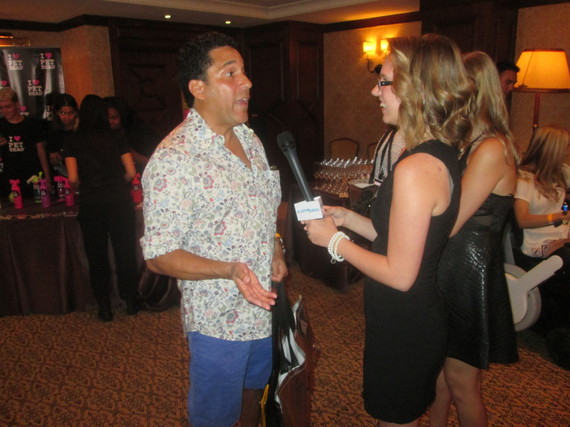 Interviewing Oscar Nuñez, known for his role in "The Proposal."
I am thankful for Fashionomics Live and Blue Fin Media for supplying me with this extraordinary, unconventional adventure. Now, don't get me wrong. I'm no guru or mastermind, but I've been blessed to be living proof of the power of a dream. If you love something, chase it down and pursue your dream. It won't be easy -- it'll take sacrifice, determination and courage, but I can honestly say that it is worth it. I'm excited for the journey ahead, the connections made and the next page in my story to be written.
Until next time,
Jules