Life is all about choices. From deciding what classes to take, to whether that cute guy with the Harry Styles hair is worth dumping your boyfriend for (no, the answer is always no), a student's life is full of choices. Thanks to Obamacare, you'll have even more options to consider.
With the new health insurance marketplaces opening on October 1st, you're probably wondering what your best (and most affordable) option might be. The good news is that lots of schools offer health insurance plans to their students, though not all. But there are other options out there for you -- check out this awesome flowchart, the National Roadmap to Coverage developed by our team: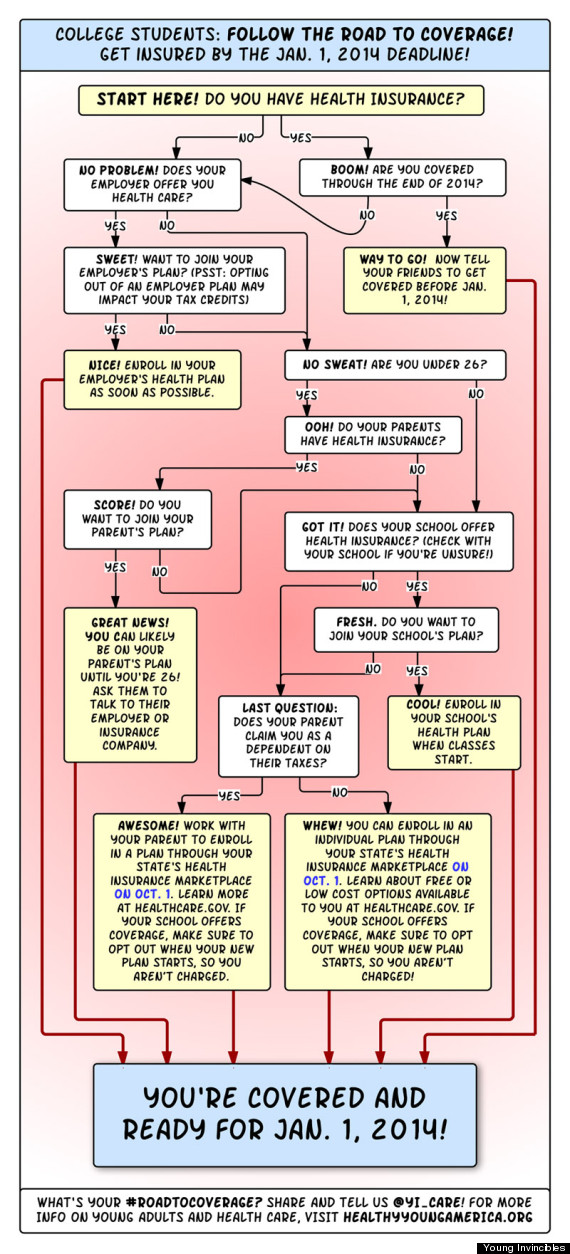 With Obamacare, you can get covered under your parents plan until you're 26 years old. You can also enroll in your school's plan, or check out your state's insurance marketplace, which will have a variety of plans to choose from to get you covered -- all starting October 1st.
And while you're at it, Young Invincibles has teamed up with the Department of Health and Human Services to sponsor a video contest to ask young folks why it's important to be insured. Check out Healthy Young America and submit your video by September 23rd to win some dough.