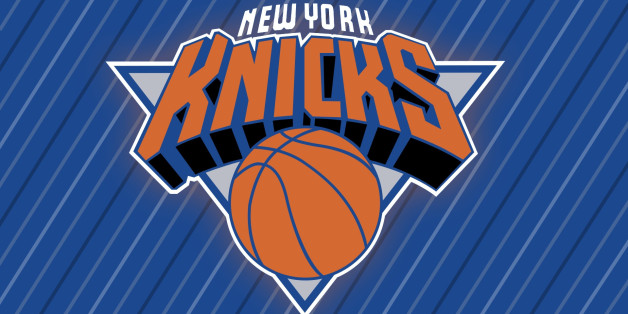 Dear Santa,
This year has been a tumultuous season. We knew it would be bad, but not this bad. Not 5-26 bad. Coal has filled our stockings long before Christmas.
Carmelo Anthony passed a milestone the other day, becoming the first player to score 30 or more points in four-straight appearances on Christams day since Oscar Robertson. That's fitting. It's synonymous with the career of our star-player: personal accolades with little team success.
But hold on, this isn't "bash Carmelo Anthony day." I'm not on that team, I refuse to join the club. That's your bad-weather-fan. Enough with it. There are bigger issues.
First, the Knicks rank 27th in defensive efficiency per basketball reference. The triangle offense is the dinosaur of the NBA. It can only run effectively with players like hmmm.. maybe Michael Jordan and Scottie Pippen? Shaquille O'Neal and Kobe Bryant? You take your pick. Not Carmelo Anthony and a whole bunch of misfits.
Who knows if it would even work in today's game. It's all about pace and spacing in today's game.
Phil Jackson can't run a team from LA LA Land by the way. Los Angeles that is. Full-on-commitment is needed. José Calderon and Raymond Felton just swapped places and Tyson Chandler's winning habits and leadership was really taken for granted in the Big Apple.
But it's a marathon not a sprint. Although, something tells me it's neither. It seems like a constant bloodbath where the fans are always the victims. Another year comes and well, another failure ensues in the "World's Most Famous Arena."
Maybe, it was Pat Riley's abrupt and infamous exit out-of-town. What a jerk. Who sends a fax with their resignation? That's why the end-of-the-year press-conference Riley gave scolding LeBron on "honor and integrity" was hypocrisy at its finest. He dodged town as fast and ill-willed as one possibly could.
Or perhaps it is the curse of Ewing. New York shopped him to Seattle only to be sent to Orlando the next season. Who wants to end a storied-career around rain and retirement homes? Ewing never won a ring so that whole "I'm going to Disney World" slogan probably took on a different ton for him--bummer.
Kind of like the curse of Babe Ruth in Boston until 2004. Ehh kind of a stretch but you get my drift. Since then, the aura and mystique surrounding Knicks games has plummeted.
The Knickerbockers haven't sniffed the Eastern Conference Finals since the 1999-00 season and have only made the playoffs five out of the last 15 seasons.
With the exception of the "Linsanity" in 2011-12, the Garden has been flooded with the suit-and-tie mystique, and somehow, the gritty, blue-collar fan is no longer a factor.
The result? City blues -- we own them. There's no substitute. The downs, the even-more-downs, and the hope-for-ups, but fall-even-lower-downs. This is the plight of the Knicks' fan.
The coal is overflowing, it has been. This Christmas we didn't get anything but John Wall double-double's and and-1's -- broken down defensive schemes, and alleged triangle offenses.
I am not asking for anything next Christmas. Instead, I want you to give it all away. With the exception of Carmelo, everyone can go. After all it is the season of giving, right?