Olivia Pope eats popcorn for dinner. So I eat popcorn for dinner.
But seriously. As I shovel another handful into my mouth, mindlessly watching reruns of One Tree Hill, all I can think about is Pope's Season 4 debut in t-minus 811 hours and 53 minutes (September 25th, 9:00 p.m. EST). I have now been left Scandal deprived for over four months, and I'm really starting to miss my gladiators, Liv's wardrobe, the White House hysterics of Cyrus Beene -- even Jake Ballard (sorry Fitz).
WARNING: SPOILERS AHEAD
The ABC political thriller dropped several ticking bombs in the Season 3 finale, The Price of Free and Fair Election. Fitz discovers the daunting truth about Mellie and his father, Cyrus reveals the extent of his twisted yet magnetic character in his dubious attempts to keep Fitz in office, Jerry Fitzgerald is killed onstage and Maya Pope is banished to the B-613 hell hole. We see Liv unravel as she mentally processes the disturbing events flooding the lives of the people she loves, and so attempts to do what she does best -- handle it. "I'm the scandal," she says. Liv shuts down Olivia Pope & Associates and finds herself on a plane next to Jake Ballard, leaving us wondering what on earth we will do without her all summer.

Sadly Scandal writer and executive producer Shonda Rhimes told The Hollywood Reporter last month that she doesn't envision the show continuing for many years. Even more reason to drink up the drama we're sure to find Pope dragged through this upcoming season. Liv is powerful, brilliant and instinctive, and let's be honest -- we all want to be her. Olivia Pope is basically Regina George.
If you're not yet convinced, here are your top three reasons to stay tuned for Season 4 of Scandal:
1) Kerry Washington
First of all, she pulls off white like we all wish we could.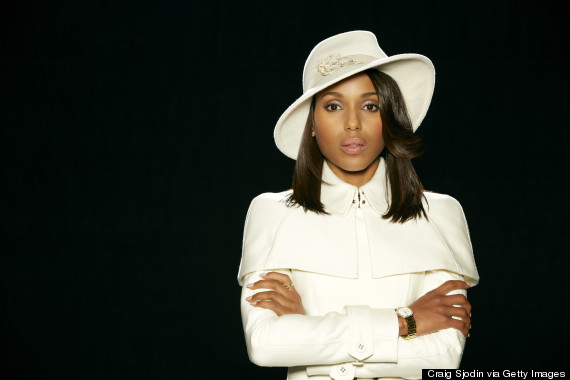 Hats off to her -- or shall I say white hats.

Secondly, now that Washington has given birth to baby Isabelle Amarachi Asomugha, she's a white knight gladiator and one cool mommy.
Tony Goldwyn, who plays Fitz, told E! News at the 2014 Creative Arts Emmy Awards last week that being a mom "has just made [Washington] more awesome than she was to begin with". Duh.
And Season 4 is sure to capture all of Washington's glamour and grace now that producers won't have to work around her little Isabelle baby bump. "In season two and season one, Kerry is in almost every scene, and that's not possible in season three," Rhimes told The Hollywood Reporter. "So it just necessitated a different mode of storytelling, and we're very excited to get back to Olivia-centric storytelling".
2) FOMO
How many more times can you stand to listen to your roommates scream and squeal every Thursday as you act more interested in your finance homework -- all the while wishing you too knew the convoluted and painfully beautiful history between Olivia and Fitz?
Your fear of missing out no doubt will peak when your friends start wearing their "Keep Calm & Call Olivia Pope" t-shirts out in public. Or maybe you'll reach your breaking point when you find #OliviaPopeActionFigure trending on Twitter, or you come across tweets like "President Obama needs Olivia Pope ASAP."
Even the stars themselves can't stop talking about Scandal. Bellamy Young, Mellie, tells Access Hollywood, "[Season 4] blows my mind. Shonda and our writers blow my mind. You won't believe it".
3) Matthew Del Negro (and others)
Season 4 is expected to welcome some new faces to the cast, including Mistresses star Matthew Del Negro -- also known for roles in CSI, NCIS and Criminal Minds. Make room boys.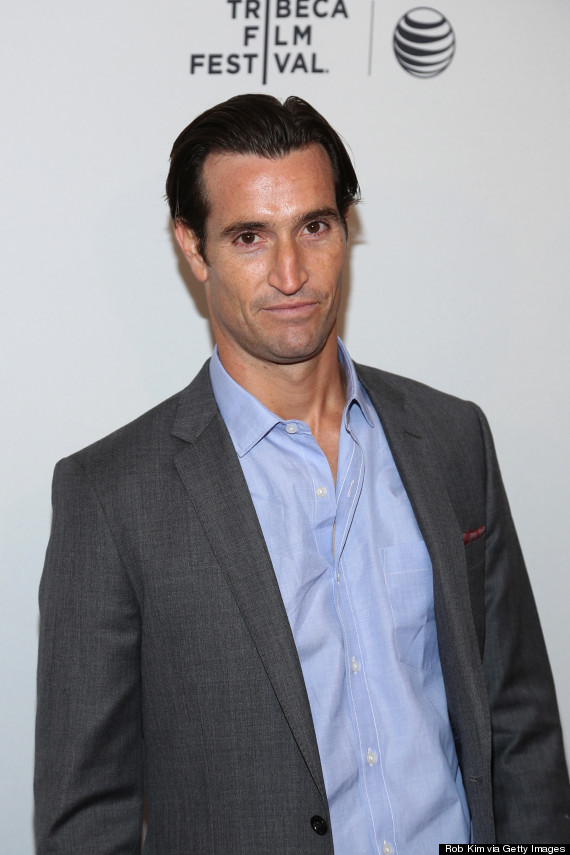 The new season will kick off with additional appearances from The McCarthys star Kelen Coleman, Ellen DeGeneres' wife Portia de Rossi, Lost star Sonya Walger, and others including Mary McCormack and Josh Randall.
The Season 3 cliffhanger has left our Scandal team in disarray -- and "Popeless." The gladiators (ahem... plastics) are stranded with a colossal mess on their hands, and we can't wait to see Liv's next move.
"Everyone has been betrayed, and the family has been blown apart," Rhimes said. "The world we are coming back to will be forever changed and forever different, and that is going to be very interesting. We're really excited."
We are too.
Scandal will be aired Thursday nights along with other Shonda Rhimes hits Grey's Anatomy and How to Get Away with Murder. Thank God for Thursdays.