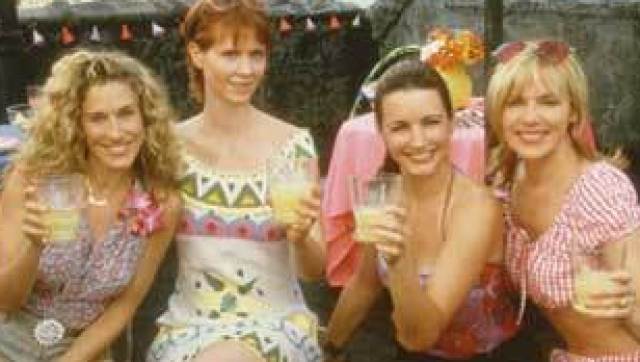 Are you single? Still looking for love and are in your 30s, 40s -- even older? No, don't worry, this isn't a dating advertisement. But if you are single and no longer in your 20s, fear not! Of course, many people don't have to get married in this day and age, nor do many people want to, but if you do, take note: It's not uncommon for women and men to get married later in life.
According to a July article in the Daily Mail, many couples are getting married for the first time in their 30s and 40s. Harper's Bazaar and MadameNoire both featured articles on celebrities -- such as Marcia Cross, Salma Hayek, Mariah Carey, Diane Lane, Angela Basset, Viola Davis, Julianne Moore and Mary J. Blige -- who married and even had children after age 30.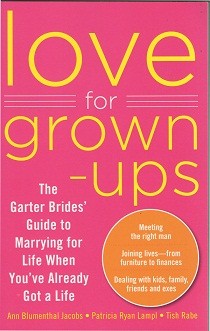 So, if you are a woman or man who is still interested in getting married, but are having trouble finding that special someone, then a book called, Love for Grown-ups: The Garter Brides Guide to Marrying for Life and Love When You've Already Got a Life, just might be your ticket. Okay, so it's a super long title, but its got an interesting hook.
Whenever, I see self-help guides for the romantically inclined, I always think of Charlotte York, one of the characters from Sex and the City, who after a recent divorce perused the self-help section of her local bookstore to find the perfect book that might help her find the love of her life. But can that really be found in a book?
Authors Ann Blumenthal Jacobs, Patricia Ryan Lampl and Tish Rabe sure hope so, and they're here to help. Known as the Garter Brides, these three friends married, you guessed it... later in life. Call me a self-help guide skeptic, especially when it comes to one geared toward love, but I found their book to be insightful, humorous and above all, romantic.
Each of these women has had a successful career in television, publishing, songwriting and as novelists. Blumenthal Jacobs and Ryan Lampl are also Huffington Post bloggers. Though, it may be hard for some to believe, Patricia Ryan Lampl went on 9,000 blind dates. Yikes! That's a lot of friends calling you during your blind date dinner to tell you a bogus emergency, so you can get out of it... or a lot of sneaking out the bathroom window. Each of their personal stories is both inspiring and entertaining.
Love for Grown-ups shares information on how the Garter Brides meet their significant other and gives tips on how you can meet your mate -- if you don't succeed, at least try. If you have the utmost desire to get married and get out of Singleland, then this book is definitely for you. If you're happy living the single life like you are the female version of George Clooney, then you'll probably want to pass this one up for the latest James Patterson novel.
Yet, there's some really keen advice inside the 200-page guide -- everything from dating and recognizing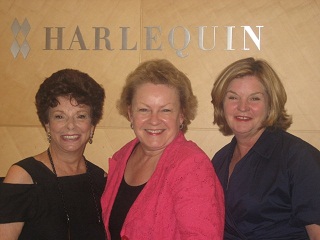 if he's a keeper, meeting his kids (if he has any) and his parents (not to mention how to deal with the ex if one is still in the picture), online dating, moving in together, how to make time for friends and family when dating, planning a wedding, and even signing a pre-nup. The relationship guide features sidebars and shares personal stories of how some lucky couples met, dated and got hitched.
But the best advice the Garter Brides dole out is: Don't rush -- especially don't rush into something you're not sure of. Take your time to get to know someone. You have a life, a career, maybe even kids, so remain serious in your quest to go to the next level in your relationships. One great question the ladies ask that I got a kick out of is: Is he the first person you'd like to see every morning? Definitely something to ponder. As the Garter Brides say, he might end up being Mr. What-Was-I-Thinking?
Love for Grown-ups will help you with this answer and much more. It's not only a guide for women, but for men, and will leave readers with solid advice on deciding their own marital paths, and knowing you are not alone when it comes to dating and getting married when you already have a busy and successful life.
Love for Grown-ups was released in July 2011. Pick up a copy and enjoy!