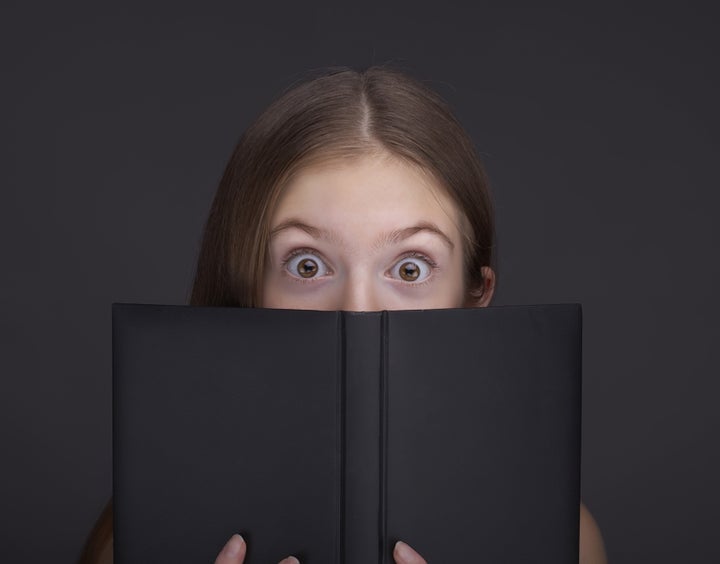 Like any teenager when I was growing up, I had my favorite bands and musicians. I loved plugging in my Walkman and listening to cassette tapes of New Kids on the Block, the B-52's, Belinda Carlisle, Huey Lewis and the News, Madonna, and Michael Jackson. I can still picture my walls plastered with posters from Teen Beat and Bop. So when I heard about a new book called Reunited by Hilary Weisman Graham, I jumped at the chance to read it. I've read a lot of dark, edgy stories lately, so I needed something funny and light-hearted. Reunited doesn't disappoint.
From the intriguing opening sentence: "Is the blindfold really necessary?" that Alice asked her parents -- I was hooked by the story, the characters and the multiple locations across the US. Reunited is everything you could ask for in a summer book. It's fresh, humorous and filled with heartfelt charm to boot.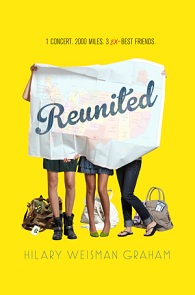 The novel, which won the Society of Children's Book Writers and Illustrators Book Launch Award in 2011, centers around three teens -- Alice, Summer and Tiernan -- all of them have just graduated from high school. They were once the best of friends, but a mysterious incident at a school dance tore their friendship to shreds. Alice, Summer and Tiernan no longer speak to each other, yet their mutual love for a popular band, Level3, brings them together in unexpected ways.
What kind of music did Graham listen to as a teen?
"I started off my teen years liking really poppy stuff -- Madonna, Journey, Wham! -- but mid-way through high school I discovered The Cure, New Order, The Psychedelic Furs, Depeche Mode and my life was forever changed. Now, I listen to everything -- from Lady Gaga to Eminem to Bon Iver."
Wham!? "Time can never mend the careless whisper of a good friend..." Okay, moving on. As for Alice and her former BFF's, they couldn't be any more different. Alice is a brainiac, some-what bossy, and as Graham says, anal-retentive. Summer appears to have it all, including the coveted boyfriend. Tiernan is brash and has the open mouth inserts foot mentality, including making smart-ass comments which often get the better of her. Graham says:
"Of all the girls, Alice is the one who was the most wounded by the dissolution of their friendship. Summer is a popular blonde with the soul of a poet. She really wants to find herself, but back home, she's surrounded by a group of friends who don't share (or appreciate) her desire to find 'something more.' Tiernan is a snarky, impetuous, blue-haired rebel. She hates it when people judge her for being different, but ironically, she's very judgmental of others. Though she's learning..."
For a graduation gift, Alice's parents restore their old 1976 VW camper van, lovingly referred to as the "Pea Pod" for its green color. Plus, it also happens to be the girl's favorite hangout growing up. Right after the graduation ceremony, Summer's boyfriend crushes her heart and breaks up with her, and Tiernan's mom tells her she needs to start getting her act together. So when Alice hears that Level3 is putting on a one-night-reunion show in Austin, Texas, she asks her three ex-friends to accompany her on a 2,000 mile road trip. Summer and Tiernan reluctantly agree (for reasons of their own) to escaping home for the summer. Along the way, the girls get into one precarious situation after the other and meet strange people, but also some cool ones -- especially cute guys. I laughed at their antics, but I also ached for each of the girls. Plus, they learn some great lessons along the way.
How did Graham come up with the idea for Reunited? It's loosely inspired by a friendship breakup she had during her freshman year of high school. She explains:
"For most 14-year-old girls, their best friends are the most meaningful relationship they've had at that point in their lives, apart from their family, so I thought the idea of ex-best friends reuniting at the end of high school, when they're older and wiser, would make for an interesting story."
As for road trips, she's been on plenty. Graham backpacked through Portugal and Spain with her sister and a friend during college. She also wandered around the Irish countryside in a very small rental car with four of her best girlfriends. She has driven from Boston to Juarez, Mexico with a group of friends while shooting a documentary. But, she adds:"Though, thankfully, I've never been stuck in a van with any of my ex-best friends."
At the opening of each chapter, there are lyrics to Level3 songs which hint at things to come for the girls. As Graham wrote her novel, she thought it would be fun to bring her fictional band to life via a group of talented musician friends, along with the cash prize from her award. She explains:
"Today, www.level3theband.com is a place where fans can read blog posts by the band members, download two free Level3 songs, peruse photos, watch a Level3 music video and a behind-the-scenes "pop-up" documentary (coming soon), and follow Level3 on Facebook and Twitter. And Level3 is even going on tour this summer at libraries from Boston to Austin!"
Graham has spent most of her career as a filmmaker and television producer. A graduate of Boston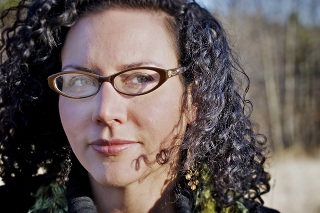 University's Film School, Graham's independent films have aired on public television, in art-houses and at festivals around the world. She's also garnered numerous awards for her work and also was a freelance producer on shows, such as WMUR's Chronicle, The Wild Web (CBS/Eyemark), Access Hollywood, A&E's Biography, and PBS's Zoom.
In 2007, she was selected to be a contestant on the Mark Burnett/Steven Spielberg-produced On the Lot, which aired on Fox for one season. Of her Hollywood experience, Graham says:
"It was there, in Los Angeles, competing head-to-head with seventeen other talented filmmakers on live television that I suddenly realized it was the writing part of filmmaking, I'd always enjoyed most. After that, I made it my goal to become a working screenwriter and novelist -- and that dream has now come true!"
She enjoys going back and forth between fiction and screenplays, and is constantly discovering new ways each medium informs each other. Currently, she's working on another YA book proposal and writing a movie for The Disney Channel. In her spare time, Graham enjoys reading, spending time with her family and friends where she lives in rural New Hampshire, traveling, doing yoga, going hiking and camping, singing hopelessly out-of-tune karaoke, eating soft serve vanilla ice cream, watching Breaking Bad and Project Runway, and engaging in general silliness.
What would she like readers to take away with them after reading Reunited is this:
"Hopefully, readers will connect with the characters on an emotional level which, I guess, is what reading's pretty much all about. But also, I think the concept of ex-best friends getting back together could be a useful jumping off point for girls and women to look at their past and present friendships, and to reflect on what it takes to be a good friend and keep a friendship."
Reunited was released on June 12th. Pick up a copy and enjoy!