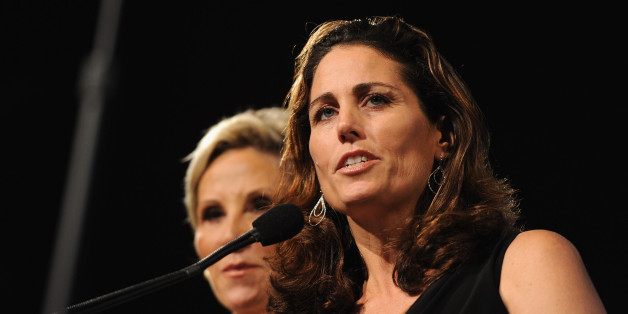 My teammates and I are best known for our penalty kick victory against China to win the 1999 Women's World Cup. But a lot of people don't realize that when we were first playing soccer on the Women's National Team, the Women's World Cup didn't exist. In fact, Women's Soccer wasn't even in the Olympics.
Why not? Because people simply didn't understand the value of women playing sports ... yet.
But we knew different. And as feisty teenagers that believed in our abilities, we were willing to fight to prove it.
Armed with a smile and loads of passion, so began my first experience advocating for acceptance and inclusion. Alongside an amazing group of teammates, we sought to change mindsets so that our team, the next generation of girls in the U.S., and even girls in remote corners of the world had the opportunity to compete, play and dream.
In so many ways, my soccer career taught me about seeing the value of all people, whether or not society sees it first.
Relationships with people who are perceived to be "different" have taught me the same lesson.
Through the Julie Foudy Leadership Academy I've had the opportunity to develop a dear friendship with Amy Liss, an amazing woman who happens to have Cerebral Palsy. For the past few years, Amy has welcomed our Chicago campers to Easter Seals for the camp's community service day. Last year I asked her to join us at camp for the full week and to be the keynote speaker.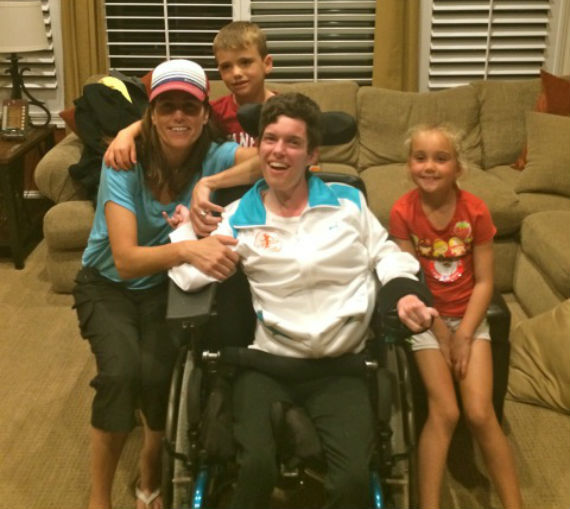 When the girls at our Academy first met Amy, they were nervous and shy around her. But soon enough, Amy was the rock star of the camp. As the campers got to know Amy, they saw her for the amazing person she is, not for her disability. They left camp with a new perspective and a better appreciation for differences.
My family and I absolutely adore Amy. And as a mom, I am so thankful for the impact she has made in the lives of my children. Because of their friendship with Amy, when my children now see someone in a wheelchair, they don't see different. They see another person in their community -- someone to be valued -- just like Amy.
Amy is an amazing gift. I see it. My family sees it. The campers see it. Still, there are people of all ages who look at Amy, and see her disability first. Some see her wheelchair, get visibly uncomfortable and as a consequence, do not approach her. Amy still tries to draw them in by saying hello and welcoming them over with confidence. For those who are lucky enough to get to know Amy quickly learn that she is not defined by her disability. In fact, she is overflowing with abilities that deserve to be celebrated. She is observant, funny, and a huge sports fan. Plus, she can teach us all a thing or two hundred about rising up to challenges.
My experience as a woman in sports and my relationship with Amy have both taught me so much about seeing the value of different, whether or not society is ready to acknowledge or embrace it. They've also taught me about the responsibility we have as individuals who make up that society. I believe it's our responsibility to show our communities the value of all people, to celebrate different, and to take a stand for acceptance and inclusion ... because the world desperately needs it.
Without people willing to take a stand, we all miss out. We miss out on moments like the 1999 Women's World Cup that thankfully alter the perception of what is culturally acceptable and doable. We miss out on relationships with amazing people like Amy that alter your perspective on disabilities. Most of all, we miss out on a richer, better world ... A world we all want to live in.
This post is part of a series produced by The Huffington Post and the Special Olympics World Games in conjunction with the Take a Stand campaign leading up to the 2015 World Games that will take place in Los Angeles. To read all posts in the series, visit here. Learn more about the Special Olympics World Games, Los Angeles 2015 here.