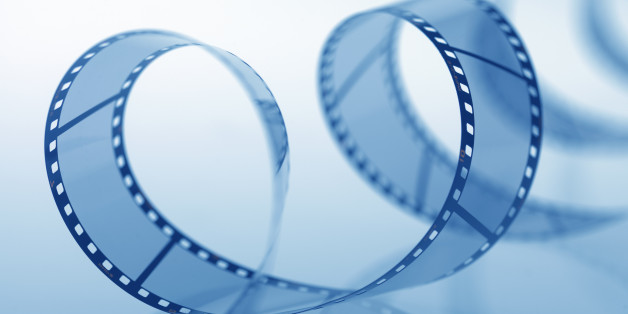 Eitan Reuven paced nervously toward the rear of the theater. His film Another World was about to screen for members of the Israeli Film Academy. The bulb for the projector had burned out and the crowd was getting restless. At least we were inside, enjoying dim lighting and air conditioning. Outside, it was well over 100F, just another sweltering, humid Tel Aviv summer's day.
Eitan and I were set to have an interview after the screening but so far things were not going well. This is not a film about zombies, I had been advised ahead of time, don't use that word. This is a film about a virus. It's different.
There is an air of excitement in the Israeli film community these days because, in part, there has been a ripple among American fans of horror film: "Did you hear? Quentin Tarantino called the film Big Bad Wolves the best film of 2013! And it's Israeli!"
Israelis have a love/hate relationship with that qualifier. They love that their films are beginning to be seen by a wider audience (outside of the hermetic exclusivity of foreign film festivals and art house fare) but there is discomfort with the expectations that come with their provenance.
What do you think when you think of an Israeli? Entebbe? Munich? Moshe Dayan and his eye patch? Pictures of IDF soldiers in riot gear? Or maybe you think of black-clad, ultra-orthodox men throwing rocks or some terribly beautiful, young Israeli vacationers in Thailand or South America, both cocksure and a bit intolerable because of it?
No matter what image or impression you have of Israelis, I guarantee that you think of that Israeli relative to the Holocaust, a war, or to what we call in Israel "ha matsav" -- the situation.
You know, the situation with the Palestinians. The situation you see on the news, pictured with molotov cocktails, tanks and a hail of rocks. That situation. It is everywhere and nowhere at once. It is everything, it is nothing, life goes on. It is the situation that Israelis find themselves in but it does not define them. Except that it does.
Consider the most populist, far-reaching art form of the modern era -- film.
Israeli film is certainly not new in Israel. But it is gaining an audience outside of Israel increasingly and with this attention comes certain expectations. That Israeli filmmakers must first and foremost be Israeli and then secondarily, filmmakers. Not just Israeli filmmakers but filmmakers obligated to make films about the decades old conflict in Israel.
I met recently with William Blesch, writer and director of the upcoming Requiem for the Night, along with producer Naneen Baden. As the two discussed the film with me, I found myself interjecting -- yes -- but what does this story have to do with Israel other than being shot and produced here? Naneen and William exchanged a glance. They are used to this question. I mean, I went on, are you at least tapping into Jewish mythology or the history of Israel or -- like, are the vampires in the script supposed to represent anything? In particular? That is about Israel?
You can take the girl out of Hollywood but you can't take Hollywood out of the girl. I was looking for a hook, a selling point that might interest American distributors. No, the story is not about ha matsav, or about Jewish identity, or about Israel's increasingly tremulous position in world politics. It's a vampire story. About vampires. Is that not enough? Does the film have to be more weighty, more meaningful, more Israeli than that in order to be considered an Israeli film?
Certainly in Israel and Europe, Israeli films have made a lasting impression, with writer/director/filmmakers like Savi Gavison (Nina's Tragedies), Michael Mayer's Out in the Dark, Eran Kolirin's The Band's Visit, the astonishing Ajami (Scandar Copti and Yaron Shani), Joseph Cedar's Beaufort and Eran Ricklis' The Syrian Bride, to name only a few.
Across the pond in the US, Israel is on the map in a whole new way. Two major US productions are shooting in Israel right now, Tim Kring's Dig and Gideon Raff's Tyrant. Combined with the successes of exports like Homeland and In Treatment, Israel making a splash.
The Ministry of Culture, together with the Israel Film Fund among others, extends tax benefits to foreigners shooting in Israel but maintains a bit of a split personality when it comes to Israeli productions. Israeli films should be art, not commerce, goes the outdated, out-of-step thinking. Yet Israeli films that do well overseas -- or at least are recognized overseas, can benefit Israel, a country with perhaps the biggest PR problem in the world.
One of the single most influential arbiters of whether or not Americans pay attention to a film is the Academy of Motion Picture Arts & Sciences. The Academy has certainly recognized achievement in Israeli film, but generally when those films rather directly tackle the conflict. Waltz With Bashir, Five Broken Cameras, The Gatekeepers -- all Israeli documentary films that got the attention of the Academy if not actual theatergoers. (Five Broken Cameras was packaged as a French film in the end, and earned a grand total of less than $7,000 in the US.)
American film aficionados (and Academy members) seem predisposed to view Israeli film in a specific light -- that of the conflict. That makes sense. It's sensational, tragic and ongoing. But this leaves American audiences with a skewed view.
The conflict is Israel is ultimately not just a land dispute, it is a battle for identity and a defining narrative. What is film, if not narrative, and what makes narrative whole if not a variety of views and experiences?
For now, it is possible that genre films will be the opening through which Israeli filmmakers can gain access to larger audiences, particularly in the US.
The gripping, über violent and completely provocative Big Bad Wolves seemed to get over the dam. It was Cannes that put the film on the international map. And a certain fan named Quentin Tarantino.
In another genre film -- zany comedy -- Zero Motivation (Talya Lavie) performed well in Israel and won best narrative feature at Tribeca.
American-Israel filmmaker Marc Grey of Kozak Films is the producer of Hugo Award-winning short Paul and more recently, the provocative and moving short documentary Three Houses. Grey's first film, the award-winning East River (2008), featured the debut of Academy Award-winning actor Lupita Nyong'o. His latest project, Jooks, takes a classic American genre film -- the teen adventure comedy -- and sets it in Israel, where the story explores and exploits the culture gap between the US and Israel. A project about perceptions and realities, Jooks for Grey uses the vast history of the land and the multicultural diversity of its inhabitants to be at once familiar and exotic. Grey and filmmakers like him are on the vanguard of New Israeli Film.
Eitan's film, Another World, flickered onto the screen. It's an indie film made for a humble $1 million US. Reuven made the most of his funds and created a tightly wound, philosophical, post-apocalyptic film about not zombies -- about a virus -- but more important than that, a film about who is to blame for the deadly and terrifying situation. The film stars Susanne Gschwendter, who also stars as Queen Ralia in ABC's upcoming The Quest.
Screenwriter Michael Birinbaum chose not to name the characters, but rather for each to be an archetype. The film is most powerful and unique in its third act, when revelations about personal responsibility and the definition of heroes are placed front and center. It's not another zombie film, and it's not about a virus, either. It's about how utterly confusing it is to be human.