With a goal of raising $20 million to establish the Heart and Stem Cell Center, a crowd of more than 500 guests gathered at the Beverly Wilshire Hotel in Beverly Hills, CA for the 9th annual Board of Governors Gala.
Thea Andrews co-host of omg Insider was the emcee of the evening, dressed in a white strapless party dress from BCBG.
This year's honorees were John C. Law, co-managing director of Warland Investments and Michael Rouse, vice president of Diversity, Philanthropy, and Community Affairs for Toyota Motor Sales, USA, Inc.
"I'm the luckiest guy in the room tonight," said Law. "I've gotten to work with amazing people ... people who care about our community and are determined to change it for the better. When you take scientists who are dedicated to healing the human heart with stem cells, and you connect those scientists with partners who give them the resources they need, great medicine happens."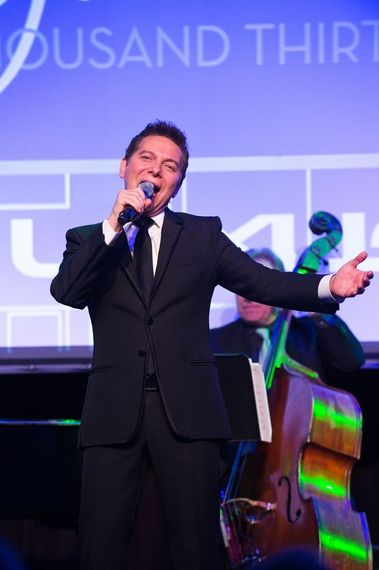 Michael Feinstein at Cedars-Sinai Gala
Honoree Rouse reflected on how he learned about philanthropy from his parents.
Feinstein, the multi-platinum-selling, two-time Emmy and five-time Grammy-nominated entertainer and dubbed "The Ambassador of The Great American Songbook," took the stage and told the crowd, "This music was given to you with such love and gratitude." Feinstein performed songs including, Sinatra's "Just the Way You Look Tonight" and "Luck Be a Lady Tonight."

The Board of Governors at Cedars-Sinai is expected to meet the $20 million fundraising goal one year ahead of schedule.
Photo credit: Tom Neerkan, Courtesy of Cedars-Sinai
Follow @JulieSpira on Twitter and visit RulesofNetiquette.com.