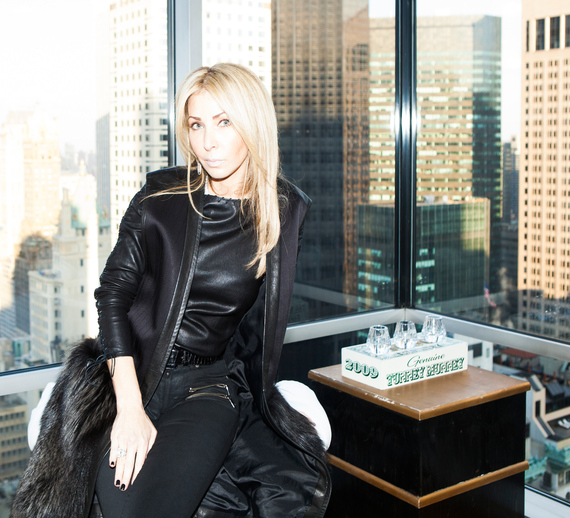 If you're like me, where discovering new fashions and falling in love with designer pieces becomes as second nature as breathing, you'll understand the unavoidable problem of a lack of closet space. Recently, I just found a solution that makes cleaning out your closet an addictively cathartic and fun experience (Really, I swear!) and moreover, allows everyone access to high-end designer labels at a fraction of the price.
I joined Vaunte, an editorial meets e-commerce site, which gives members access to an insider-approved marketplace where you can shop luxury brands at a discounted price. As a featured Starlet, the Vaunte team came into my office for a glamorous-for-a-day photo shoot and meticulously combed through my closet for my most sellable pieces--allowing me to make the space for some new purchases! The result? A glossy, editorialized profile on the site, where they include a simple Q&A as well, and an online closet sale of some of my most loved and cherished possessions.
Since my experience, I couldn't help but click through some of the other Starlets the site has featured. Think, the in vogue crowd of editors, designers and socialites alike whom have not only cultivated exquisite taste, but have also found excitement in the hunt of discovering new pieces and selling once treasured ones. What's the best part? Some closets even feature a charity aspect where portions of the sale are donated to various nonprofits of the seller's choice. So whether you're looking to score on a timeless Chanel or want to make some closet space of your own, Vaunte is a marketplace that brings together all slaves to fashion with something to offer everyone.
Head over here to checkout my closet and feature on Vaunte!