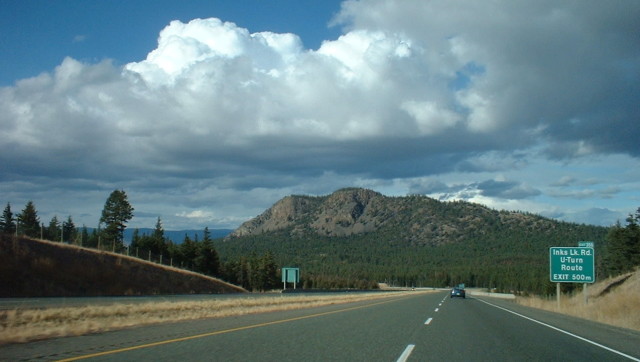 Driving on a highway is great for day dreaming.
And it's when you're driving on an Italian highway with sleeping kids in the back that you end up having some of the most absurd dreams.
Anyone without children will in all likelihood never have thought about it, but the last thing you'd ever do with sleeping kids in the back would be to stop the car and turn off the engine. Dare to do that, and it's Guaranteed Wake Up -- probably with screams -- and Guaranteed Quiet Trip Aborted.
And so, you dream of a Drive Thru at every gas station, a Drive Thru at which you can grab something to sip or nibble on the fly that isn't packed with sugars, fats and artificial everythings.
You dream of a (ultra-technological?) system that will allow you to pee with the engine running.
You dream of a network of Highway Nannies that greet you with open arms when you stop to get gas. They're super-qualified and vetted and are there to help out where they can -- whether it's changing a diaper or taking the kids to have a snack while the gas tank fills up.
You dream of gas stations that are equipped with slides, swings and games in good condition.
Let's be honest: When the kids wake up and need to break free of Car Seat Prison, giving them a dry AutoGrill sandwich and letting them run wild down the aisles isn't quite ideal.
And, since we're on the topic of car seats, you dream they were all automatic and took 0.2 seconds to snap shut -- rather than the usual six frustrating minutes, spent tugging and plugging strips and straps under the increasingly disdainful eyes of your children.
You dream of a highway with cozy cafes complete with comfy armchairs and clean carpets on which small children can play and roll around while you sip a cup of tea in peace and quiet.
You dream of clean and functioning loos -- equipped with decent changing tables, wet-wipes, bottle warmers and a nursing corner. (If they can exist at airports, why can't they exist for car trips?)
Basically, you fantasize about highway services put together by people that care about investing in the well-being of their youngest clients.
Because there's nothing that says it better than "Have Happy Kid, Will Travel".