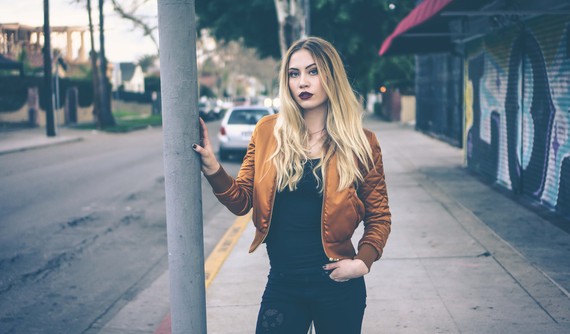 Madi Wolf has officially unveiled the music video for her new single "Hollywood Blvd" on Celeb Secrets!
Earlier this summer, the 18-year-old singer/songwriter performed it for the news site at their studio in Los Angeles. Fans are now able to hear (and watch) what they've been obsessing over all this time!
The video for the pop song is set in sunny Los Angeles and features tons of cute home videos, including Madi around town, performing in front of fans, and as a little girl. We love this idea, as it shows fans and music lovers the teen singer's true colors!
Written by Madi herself, "Hollywood Blvd" is off her forthcoming EP Glare. The record is an honest reflection of her personal journey.
"Each song is an entity of me and a window into my experiences as a young artist," Madi shares of the upcoming EP. "I want to create music that's authentic and relatable to others."
In addition to the EP, Madi's song "Crown" is going to be included in an upcoming episode of Keeping Up With The Kardashians this November and will release a new song called "LoveLostLoveFound" in October.
Watch the music video for "Hollywood Blvd" below.
A version of this post, written by Juliet Schroder, was originally published on Celeb Secrets.