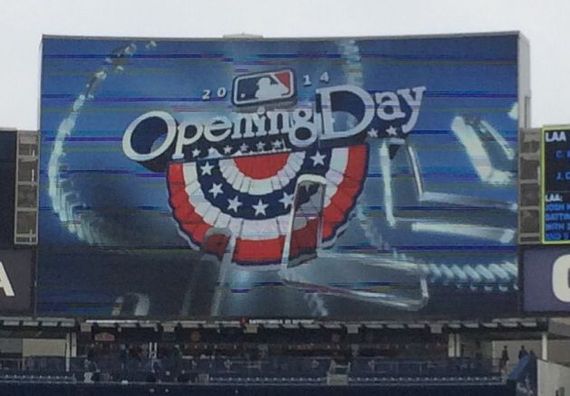 Walking to Yankee stadium on this opening day with a heavy forecast, a bit chilly and grey skies is not my idea of the beginning of baseball in the Bronx. It was a bit strange.
Yankee opening day in the Bronx for me brings special memories. I remember taking my son to his first ever opening day game in 1985. His birthday in on April 8, a day that is very close to Yankee home opening days. Thus, what better birthday present to give a young boy living two blocks from the stadium than tickets to Yankee home opener? I always remember those days full of excitement. It was like going to the circus and indeed a circus of events it was.
Walking down from the Grand Concourse and 161st to the old stadium was exciting. We saw musicians, vendors, panhandlers, store's buzzing with fans. There was always a loyal fan named Freddy with his Yankee banner attached to a long pole urging fans to take his metal spoon and hit the medal frying pan. Sounds strange, but it was as much part of the game as any of the pre-game ceremonies we saw.
This morning walking from 150th Street to the new stadium on River Avenue through Heritage Park was not the same, but baseball survives growing up, getting old, changing communities and players. I missed not seeing the old perspective from a fan and taking his son to a baseball game.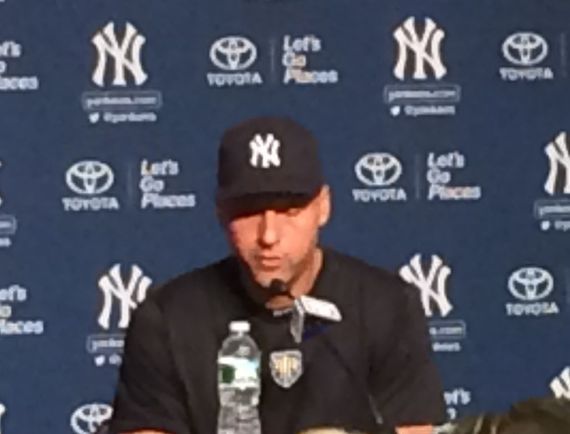 Today I went early to the stadium to catch Derek Jeter's pre-game press conference. Jeter told the capacity crowd of reporters the same thing that he has been saying since he announced this was his last year. "No, this is not extra pressure on me." "No, this is not the same as Mariano Rivera, he was a reliever, and I'm an everyday player." "I love those guys (referring to Andy Pettitte, Jorge Posada, Mariano Rivera)." "I'm anxious and excited to play." Hopefully the same questions will cease, as I'm sure that Derek is already tired of answering them.
I did have a chance to see and once again welcome fellow Boricua, Carlos Beltran who will be playing his first official game today as a Yankee. I also reminded him that though it was a bit chilly, there was a lot of warmth from the largest Puerto Rican community outside of Puerto Rico here in the Bronx. He smiled. I also told him we would be having a special welcoming for him soon. He smiled again and said thanks.
I did my rounds, walked around the stadium greeted all the employees that I have been accustomed to seeing from all levels of the stadium. From the kitchen and security staff to the media room it was a day to re-acquaint with everyone at this cathedral of sports AKA, Yankee stadium.