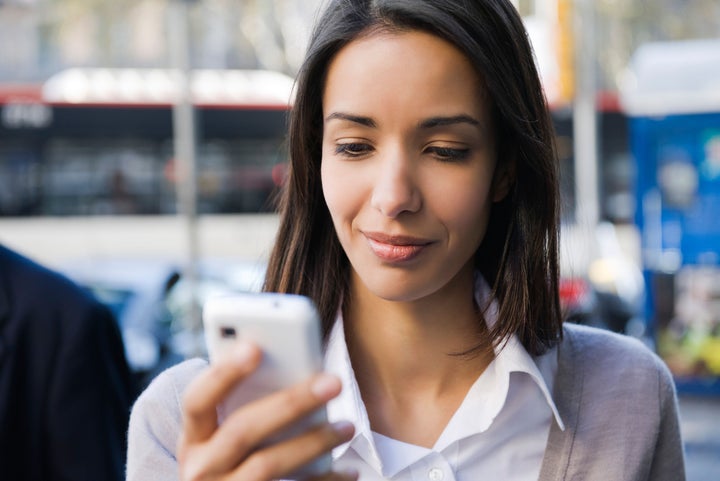 Coincidence? When Research In Motion's network went down for three days recently in the United Arab Emirates, a country with high BlackBerry usage, the number of traffic accidents plummeted--down 20 percent in Dubai, and 40 percent in Abu Dhabi.
There may have been other factors at work. The recent tragic death of a local soccer star who reportedly crashed his car while texting may have also caused UAE residents to think twice before using a cell phone while driving.
But the point is the same. Distracted driving is dangerous. Deadly dangerous.
The correlation between distracted driving--which includes making calls, sending text messages, or reading e-mails--and dangerous consequences has been well established.
Distracted driving contributes to up to 8,000 crashes daily in the United States. Studies show that using a cell phone while driving quadruples your risk of an accident. We know that using a handheld device behind the wheel is dangerous--a recent survey found that 95 percent of drivers view texting or emailing by other drivers as a serious threat. And yet 35 percent of us admit to having read or sent a text message while we were driving.
This is serious. What to do?
First, laws need to change. Thirty states and the District of Columbia have imposed blanket bans on cell phone use by novice drivers. Nine states bar drivers from using handheld cell phones but permit hands-free devices. And 34 states plus the District of Columbia have banned texting while driving, with nearly half of these laws enacted since 2010. The results of these law changes should be studied, and the best approaches should be adopted more widely. We note some initial evidence that flat bans on texting by all drivers might be counterproductive. According to a 2010 study by the Highway Loss Data Institute, at least four states that instituted bans on texting by all drivers saw a slight increase in the frequency of vehicle-related insurance claims, possibly because drivers were attempting to conceal their actions by placing their phones in their laps, or passenger seat. The lesson here is that changing laws can't be the only part of the solution.
Second, technology needs to contribute. While the safest course is to not call or text at all while driving, or to limit hands-free calls and texts to emergencies, we are encouraged by the promise of new technologies that are being developed to address distracted driving.
Innovative solutions from wireless carriers, handset designers, software developers, and automobile manufacturers are helping to decrease distractions and keep our roads safe. Sprint and T-Mobile offer their customers services that automatically disable text messaging when a cell phone is moving at car-like speeds. New apps that block texting or web surfing when a phone is in motion, such as iZup, tXtBlocker, ZoomSafer and CellSafety, are available for download.
Other companies offer products that minimize in-car distractions by taking devices out of the hands of drivers. Products such as Ford's Sync, Apple's Siri, Samsung's Galaxy, and a mobile app called Vlingo enable consumers to interact with their smartphones using only voice commands. The effectiveness of these technologies in reducing accident rates should be tested, and the results should inform further action.
Third, social norms need to catch up. We brought down the fatal accidents from drunk driving 35 percent over a five-year period from 2004 to 2009 through educational campaigns as well as law changes, and we can do the same for distracted driving.
At the Department of Transportation and the FCC, we have launched educational campaigns. We have encouraged the wireless industry to do so. They have -- launching a campaign to remind teenage drivers that when they are "on the road" they should be "off the phone." The American Automobile Association has initiated heads Up Driving Week, and the Consumer Electronics Association and other organizations are also spreading the word. As commendable as these efforts are, we must recognize that we are in the early innings of changing social norms. We all should double down on our educational efforts.
Many Americans continue to play a dangerous game with their cell phones in their cars. Car and Driver magazine recently reported that drivers are more impaired when texting than when they are legally intoxicated.
There is a lot of work to do to reverse the disturbing trend of distracted driving on our nation's streets and highways.
Few parts of our economy offer more promise than our mobile sector, and we are bullish on the enormous benefits that technology can provide the American people. But technological advances have always come with challenges. All stakeholders need to focus on the challenge of distracted driving until we can all drive knowing we can safely focus on the road ahead, and avoid trips to the repair shop, the courtroom, or the hospital.
Julius Genachowski is the Chairman of the Federal Communications Commission.