Driving home from my workout one night, listening to a collection of songs from Broadway musicals, I found myself reflecting on how happy I am right now. My life today is one that I never could have imagined in my wildest dreams. I reveled in a feeling of relief from years of struggle. I reveled in being seen for who I am. I reveled in being at peace just being me.
I'd gone to mixed martial arts (MMA) training and boxed and rolled with cisgender guys, and no one had had any clue that I'd been designated as "female" at birth. I don't hide the fact that I'm transgender; I just don't see any reason to bring up my trans status with that group. Allow me to explain.
I am blessed to be overemployed. I work at a small liberal arts college in New England, where, among other things, I coordinate programming focusing on gender, sexuality and activism. I am also a website designer and developer, which basically means that I work long days, meeting with students, faculty and staff, trying to make the college an even better place than it already is, and supporting the students in it. Then I spend my nights jamming out code and designs for small businesses in the area.
I'm an ideas guy and an autodidact, so I spend my "spare time" gardening, raising chickens, making (and drinking) beer and tooling around with my motorcycle. My life is very full, and everywhere I go in my little, rural New England town, people know that I am trans. One quick Google search and you will know more about me than most people know about their co-workers and friends. At the gym, though, I'm just one of the guys, and for my entire life, that's all I ever wanted.
I talked to a dear friend about this the other day, and she had the perfect analogy: It's like being a parent and going out without the kids for a night with your friends or partner, a night when discussions about the children and all their activities are off-limits, a night when no one requests help with their homework or asks you to cook dinner. It's not that you are hiding the fact that you have kids, and it's not that you wish you never had kids; it's just a relief to have an "adult night." For me, that is what my workout nights are like.
Every day since I started the process of transitioning seven years ago, when I look in the mirror, I see myself. The person I see is not just a man. He is someone who is confident in who he is. He is happy. He is me.
I finally understand people like pro MMA fighter Fallon Fox, who recently said in an interview with Outsports, "These past six years, people have seen me as a woman, not a transsexual. People in the gym, people I train with, it's been great, it's been awesome. I'm just a woman to them."
When I transitioned, I made a decision to be out, and for a long time I didn't understand what people like Fallon Fox meant when they described the peace they felt when people didn't think about their trans status. But that night at the gym, I finally understood.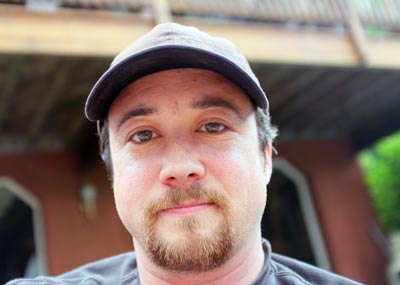 Getting to this point has not been easy. I'm a geek, and I did everything I could in school to get out of gym class. I don't run or play football, and I am not particularly strong. But hanging out as "just one of the guys" has taught me that a lot of guys are not particularly strong, don't fit in, don't run and are geeks. Guys come in all shapes and sizes. Guys have insecurities and concerns that they are not seen as masculine enough. It's not my beard that makes me a guy, and my vagina doesn't make me less of a guy. Gender is in our heads. The thing is that the world outside destroys our internal narrative. The difference is more in my mental game than in any physical changes.
Not all trans* people have the privilege of "passing" -- that is, being seen by others as belonging to the gender with which they personally identify. The passing privilege I enjoy is akin to the privilege of the parent I mentioned earlier, who must have the money to hire a babysitter in order to go out for that "adult night." But what all trans* people I talk to say is that whether they can pass or not, they feel more at home in their bodies after transitioning. Simple things can bring that sense of peace, like the first time people called me "justin" rather than my birth name, or "he" instead of "she." Those moments made me feel more like myself, even if my exterior betrayed me.
The fact that I am more confident in who I am is what has finally given me the confidence to start working out and begin MMA training. Right now I'm total shit at fighting, but I know that if I keep practicing and put my mind to it, one day I will be able to hop into the cage, survive and maybe win -- just like Fallon Fox!
That night, as I drove home from the gym, my feeling of peace was about walking a long journey of self-discovery. It was about listening to music that I liked and knowing that I'd pushed my body in ways that I'd once thought impossible. It was about being me.
"A Day in a Queer Life" is an ongoing blog series that documents the unique struggles, joys, triumphs, setbacks, hopes and desires of lesbian, gay, bisexual and transgender (LGBT) people living in one of the six countries currently featuring a HuffPost site (Canada, France, Italy, Spain, the United Kingdom and the United States). Each week a different blogger from one of these countries shares his or her personal story and perspective on what life is like wherever he or she resides. Want to share your own story? Write us at gayvoices@huffingtonpost.com to find out how you can take part in "A Day in a Queer Life."
Read previous entries in "A Day in a Queer Life":