Hard times are falling on everyone, everywhere it seems. Gas prices are high, job opportunities are low and programs are being cut left to right across the board. If you think that schools aren't being affected by this economy, let's just say you would be swinging and missing.
With budgets being slashed, the Cleveland Metropolitan School District (CMSD) made the difficult decision that they have to cut all spring sports to try to save money. Normally, baseball and softball would be part of this mix but thanks to Cleveland Indians Charities (the charitable arm of the Cleveland Indians); these two sports will still be in play.
Every year since 1995, Cleveland Indians Charities (CIC) has made a contribution to CMSD to help fund their baseball and softball programs. Because of the annual contribution made by Cleveland Indians Charities, these two programs will not be included in the cut of spring sports!
It takes roughly $350 to support a team for the season and thanks to Cleveland Indians Charities' generous financial donors, in-park silent auctions, Fantasy Camp, Celebrity Golf Outing and numerous other fundraisers, CIC is able to cover the cost of the school district's teams and eliminate the dreaded 'pay to play' scenario.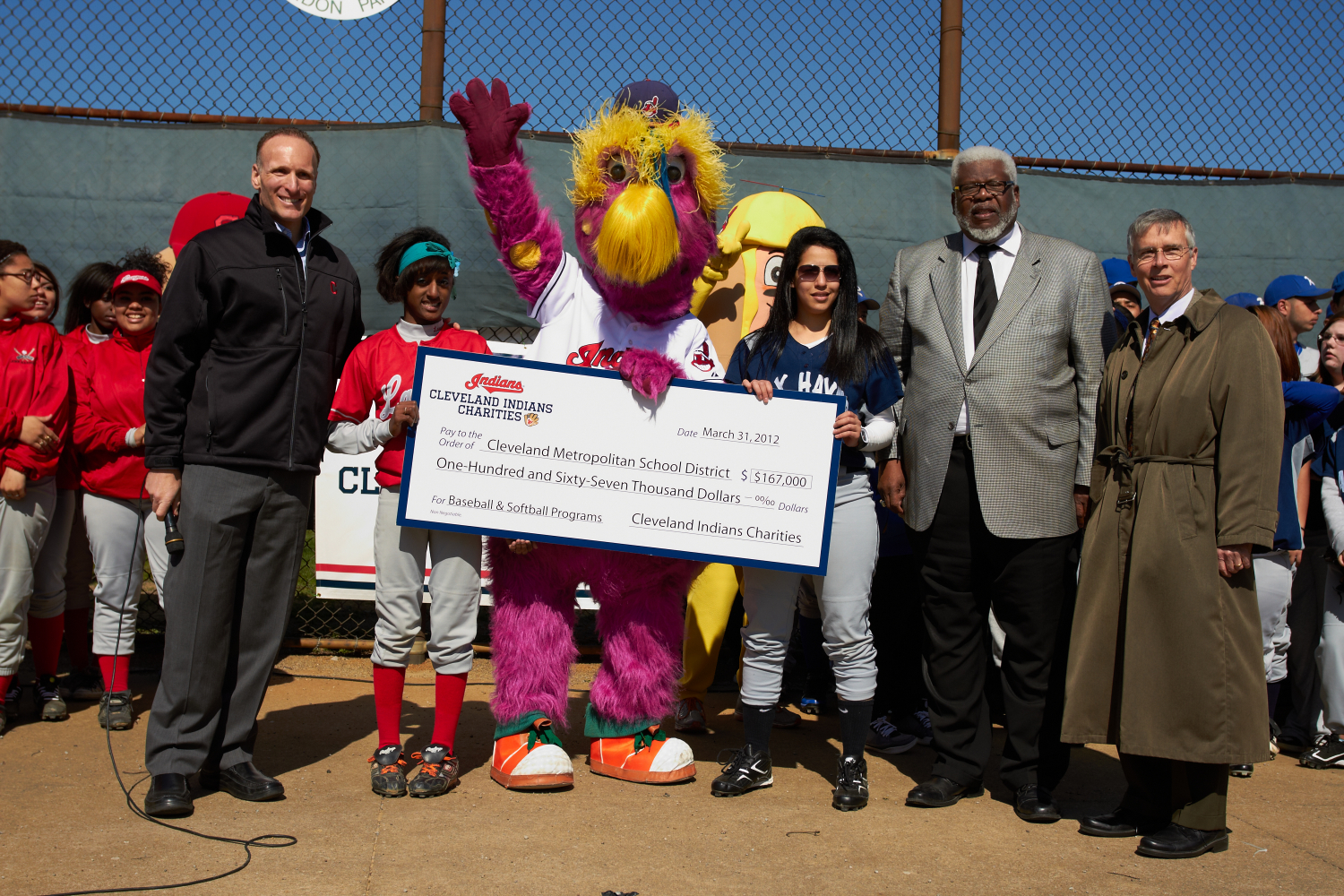 Cleveland Indians Charities is dedicated to providing baseball opportunities to the youth of Cleveland and, to date they have donated over 2.2 million dollars to CMSD to ensure all students have that opportunity. In celebration of Cleveland Indians Charities' 25th Anniversary, they are putting on a Catch 25 campaign which, with a $25 donation, you can help give a Cleveland youth the opportunity to be able to play baseball or softball free of charge. For more information on Cleveland Indians Charities and the work they do to positively impact the community, go to www.indians.com/community