Your favorite selfie queen headed back to the orange carpet of your childhood dreams at last weekend's Kids' Choice Awards. Below are 20 very important thoughts I had while hanging out with the stars, where we chatted about everything from green slime to what advice they'd give their younger-selves.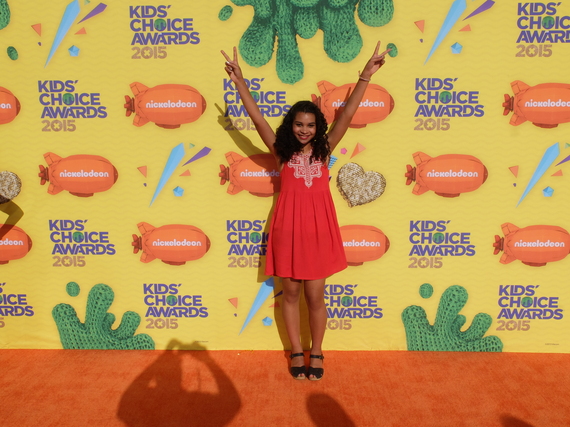 1. I started off the afternoon talking to the lovely Chloe Lukasiak (from Dance Moms), whose best piece of advice to herself was, "Everything happens for a reason. That's something we could all stand to remember.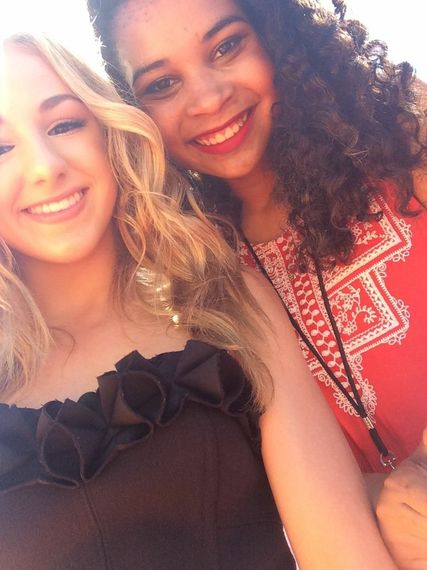 2. God, it's hot out here. I'm going to get a selfie stick tan from the woman behind me.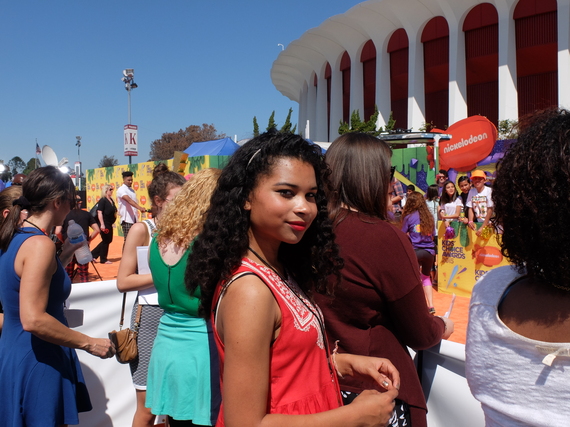 3. Every Vine star is shorter than you think.
4. GERMAN!! VLOGGERS!! MY FAVORITE ONES!! (Dagi Bee) Translation issues aside, Dagi also had fantastic advice: "Take life one day at a time."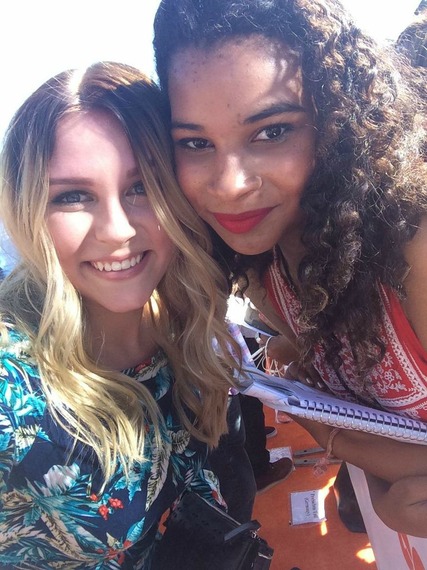 5. I just met Arwin. He told me I'm really smart, and 12-year-old me still believes he ended up with Cary.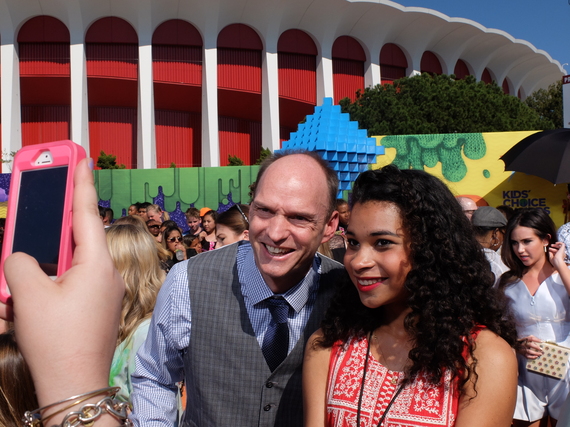 6. When asked by a fellow reporter "Drake or Chris Brown?" G. Hannelius responded with the realest answer of the day: "Certainly not Chris Brown, he abuses women." She's a real #girlboss since she's starting her own nail wrap company, Make Me Nails!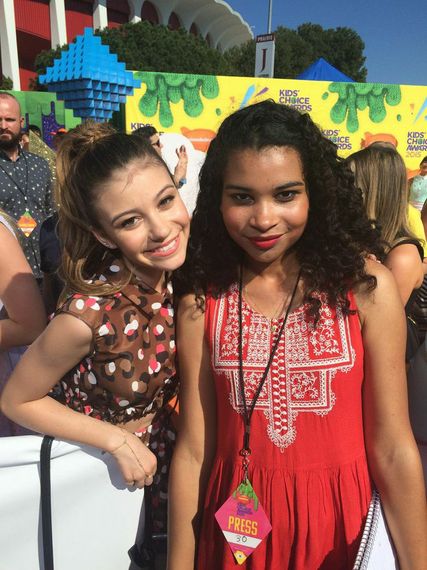 7. Ian Thomas, who was nominated for "Favorite star: The Netherlands and Belgium," had an interesting take on giving his younger-self advice:
"I wouldn't. If I did, it would change the past, and where I am, and how I did it. I think all of that is important to who I am now."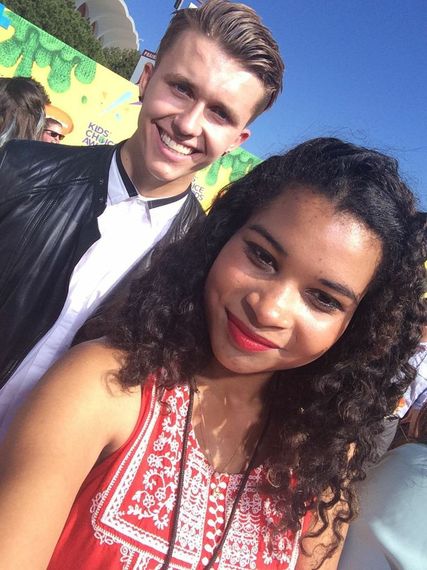 8. Nolan Gould is smart. Really smart. He's literally a card carrying Mensa member genius. I figured he was the perfect person to ask "What's the smartest thing a teen can do?" His response?
"I would just say, you know, stay away from a lot of partying. I have some friends that are into that right now, and they're missing some opportunities in their life."
(I would also like to mention that he had a super snazzy new haircut.)
9. Luke Bilyk does an extremely solid Ludacris impression and I have Snapchat video to prove it.
@lukebilyk1 IS ludacris #KCAs pic.twitter.com/2orK30PzLS

— Justina Sharp (@bentpieceofwire) March 29, 2015
10. I asked Calum (Worthy, of Austin & Ally/my prom date forever) to show me his victory dance. This is what happened:
sorry but this is my favorite victory dance of all time and I'm not really sorry pic.twitter.com/f50iUsjJBb

— Justina Sharp (@bentpieceofwire) March 31, 2015
11. Who are these four random Australian boys in the background of my photos? Ugh.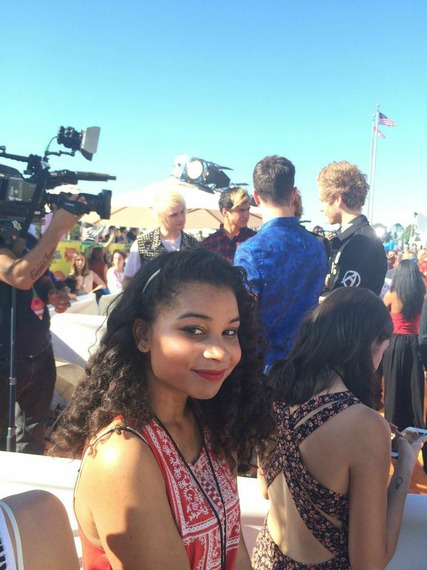 12. READ BOOKS. One day, Shawn Mendes might be talking to someone else about his favorite TV show (The 100, if you're interested) and you can change his life and inform him that it's actually based on a book series.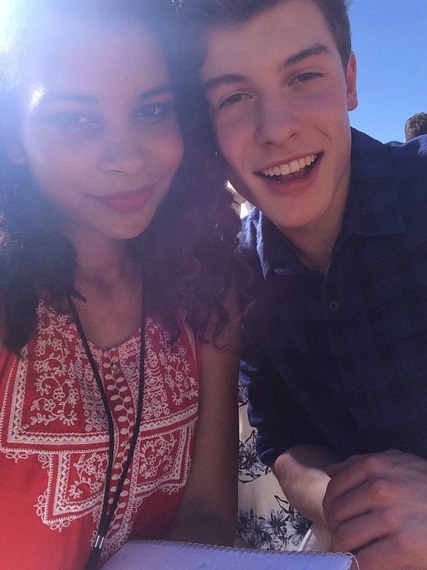 13. Note to self: Every teenage celebrity watches Friends. Do not tell them you never have. It upsets them. (With Brec Bassinger, who is really ,really funny and possibly a starting quarterback.)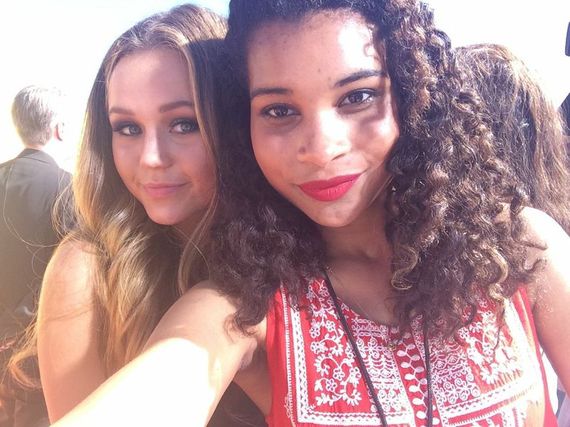 14. Jack Griffo and I take the fiercest selfies.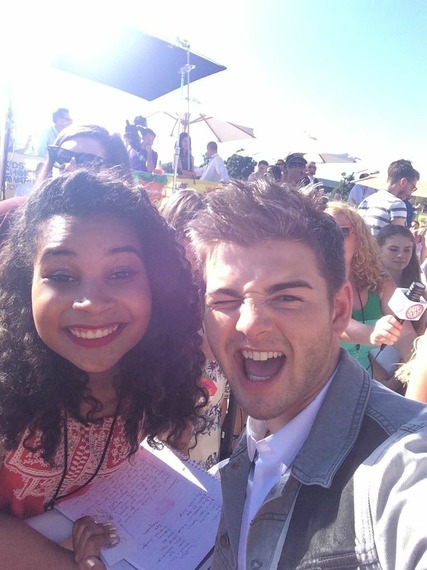 15. Audrey Whitby and Joey Bragg are not only my favorite couple, but have two very important things to tell you:
Audrey: "The best part of being a teenager is having someone else do your laundry. Appreciate it."
Joey: "Follow more animals than people on Instagram."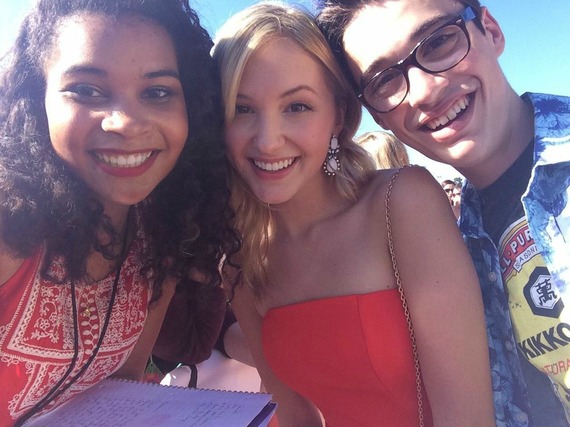 16. Willow Shields' eyebrows are on point. Every. Single. Time.
17. Graham Norton: "You know what every chef does the minute they land in California? They go to In-N-Out."
Me: "Seems reasonable. What's your In-N-Out order?"
Graham: "Double-Double animal style, but also protein style."
(Justina Note: Only people who speak fluent California can understand this.)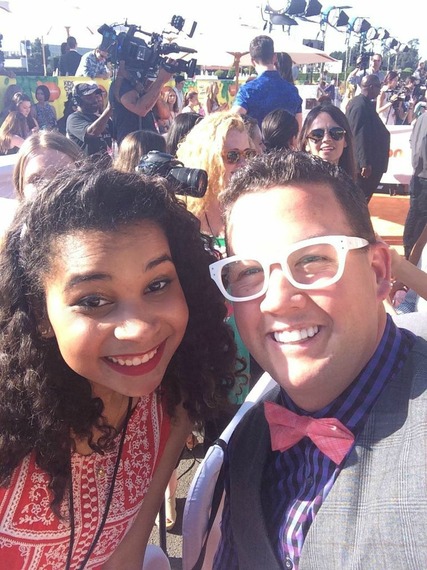 18. The Janoskians were the most Australian Australians out here, so I had to ask, "What the most Australian thing you can say?" Their thoughts?
"People think we say, 'shrimps on the Barbie' a lot, but we don't even call them shrimp, we call them prawns."
"Yeah, I think the most Australian thing would be "G'Day mate."
@luke_brooks was late to the party #KCAs pic.twitter.com/lQY5cdqKQe

— Justina Sharp (@bentpieceofwire) March 29, 2015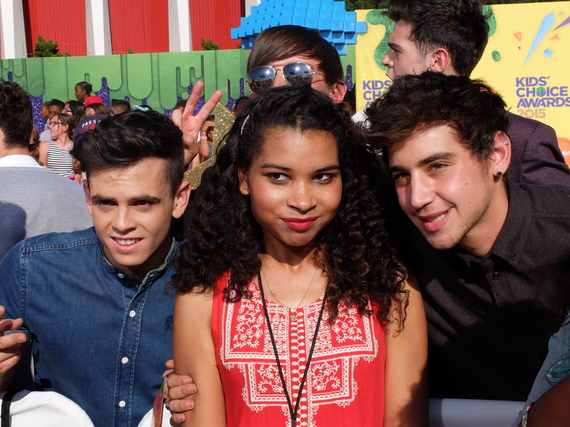 19. Kendall Schmidt is even better in person, and so is his blazer. I went in for a high-five when he was going for a handshake and it escalated from a bro hug to a full on girl hug and selfie.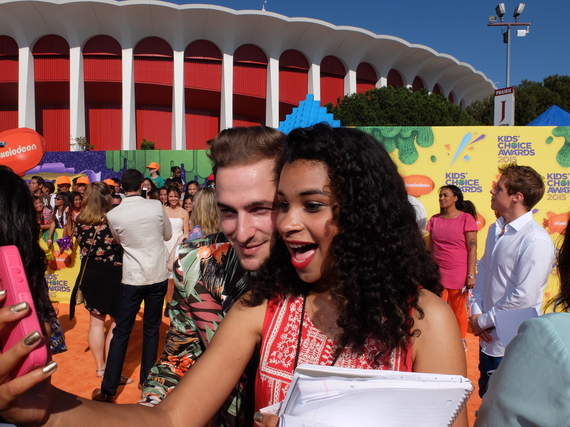 20. *Thinks to self* His name is Kevin James, not Paul Blart. Don't say Paul Blart. Do not.
"Paul -- I mean, KEVIN JAMES. Hi! What's the fastest way to make someone laugh?"
*Kevin James muses internally*
"Kick them in the shins. Works every time."
21. Cody Simpson will always, without fail, ask you how your day is going. And his boots will always be better than yours.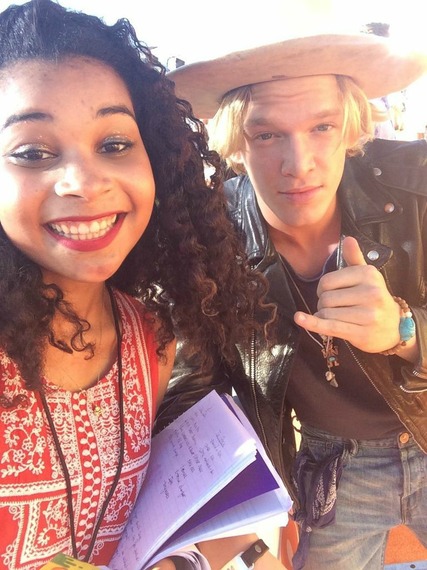 For more selfies, and far less slime, follow me on Twitter @bentpieceofwire and Instagram @abentpieceofwire!
Follow HuffPost Teen on
Twitter |
Instagram |
Tumblr |
Pheed |
More on HuffPost:
PHOTO GALLERY
Celebs Getting Slimed At The Kids' Choice Awards