This past Sunday, August 10, I got to spend the day with some pretty amazing people -- teens and adults alike -- talking about overalls, fangirling and The Teenage Experience. So now I present for you my afternoon at the 2014 Teen Choice Awards in selfies, one-liners and a handful of live-tweets.
annnd we are off! -J pic.twitter.com/lm739CjZBS

— HuffPost Teen (@HuffPostTeen) August 10, 2014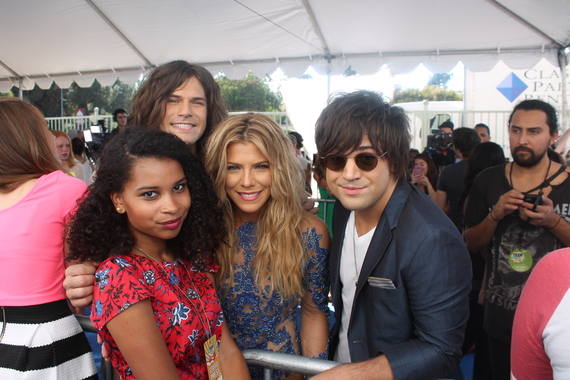 "The best part of being a teenager is learning about yourself and what you love." -- The Band Perry
"I'm not going to tell you about the finale [of 'The Fosters'] because you seem like someone who really likes surprises and people like you are really important. But trust me, it's going DOWN." -- Cierra Ramirez, "The Fosters"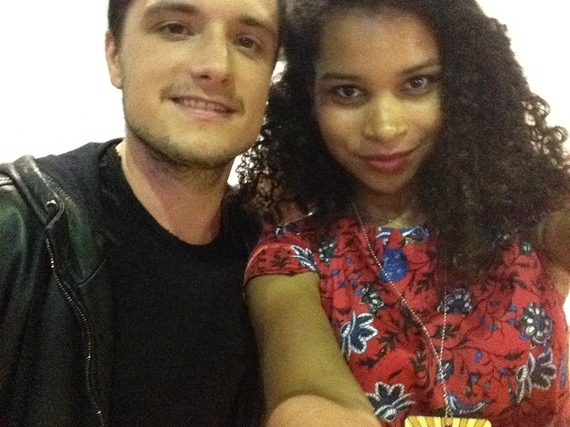 Me: "Oh my gosh I'm so excited to meet you. 'Little Manhattan' was my favorite movie."
Josh (Hutcherson!!!): "Really? No one remembers that I made that, but it's my favorite too."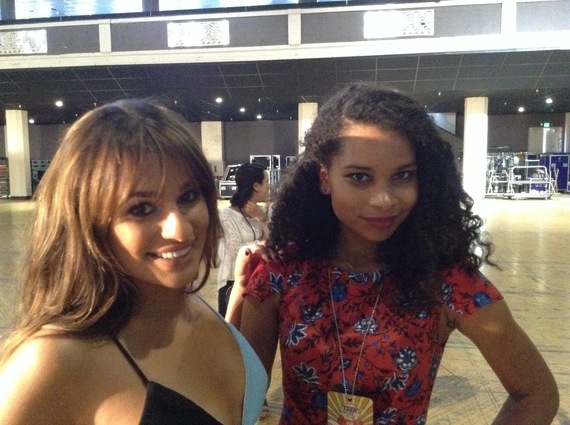 "iPad selfies? You're pretty serious about this, huh?" -- Lea Michele, "Glee" (like you didn't know)
"Asdfghjklifajdffamdjn." -- Me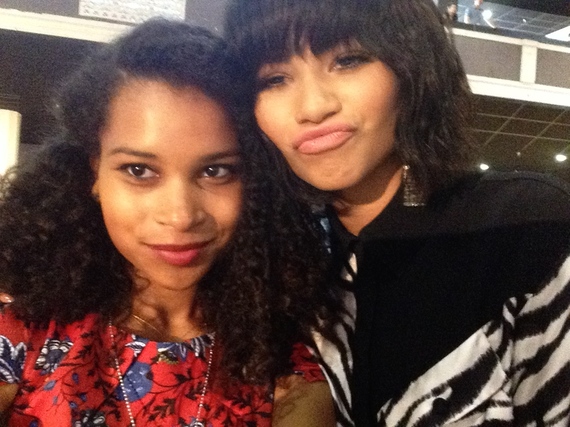 "My advice for life: you do you, and I'll do me." -- Zendaya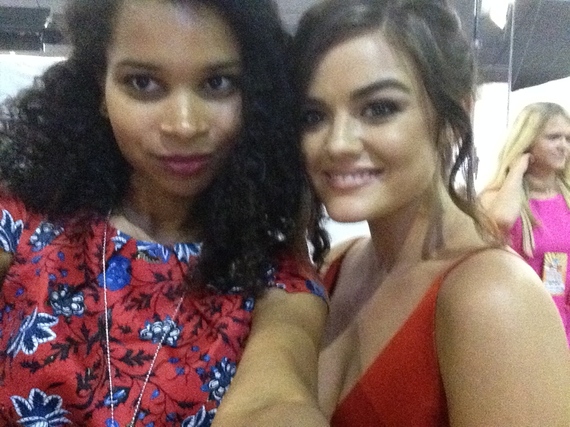 "I don't know who A is." -- Lucy Hale, "Pretty Little Liars"
just made eye contact and did an eyebrow wiggle with @tylergposey - J pic.twitter.com/h6FV9KSJVL

— HuffPost Teen (@HuffPostTeen) August 10, 2014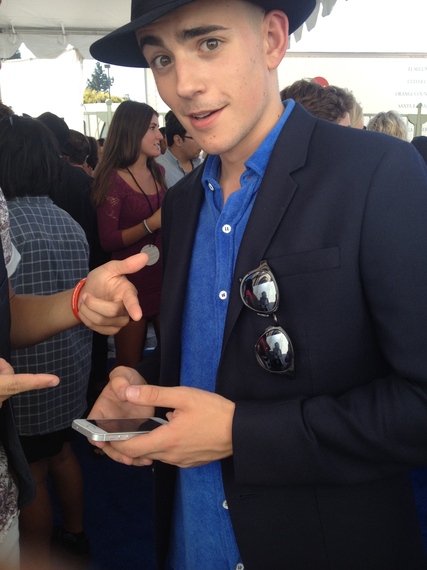 Me: "You know, you followed me on Twitter one time for six months."
Charlie: "Oh gosh did I -- hold on, let me fix it."
Nolan: "She called you on it."
Charlie: "What am I doing? Found you. Can I get a T-shirt saying I'm your 1,160th follower?"
-- Charlie Rowe and Nolan Sotillo, "Red Band Society" (@charlie_rowe + @Nolan_sotillo)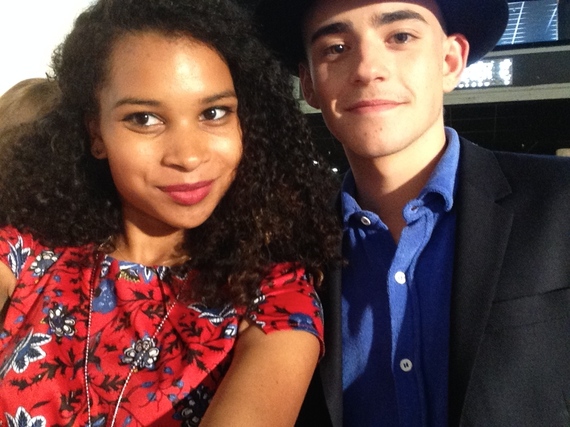 "You again?" -- Charlie Rowe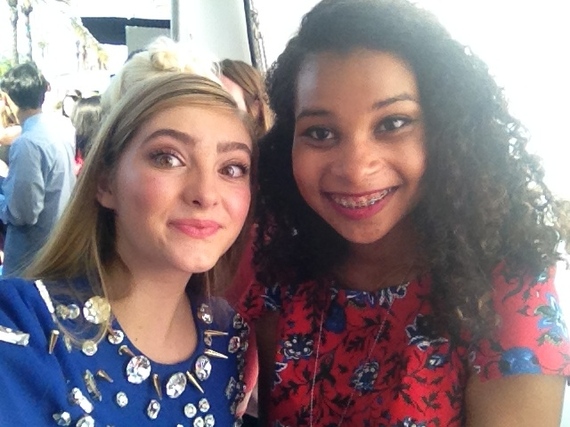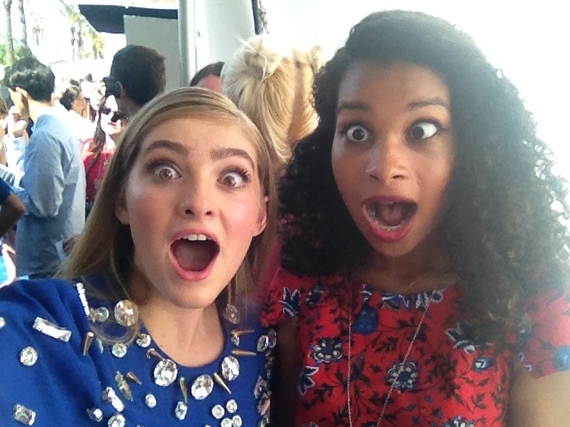 "My best memory from filming "Mockingjay Part" was probably the the last day. Everyone was just so emotional and happy. I feel like I, out of any of the cast, except maybe Jen, have really grown up doing this. It's such a big part of me now." -- Willow Shields, "The Hunger Games"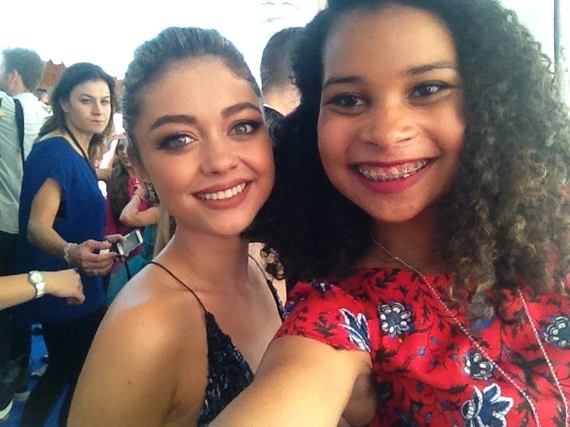 "ONE PHOTO." -- Publicist
"It needs to look GOOD, though." -- Sarah Hyland, "Modern Family," co-host of the Awards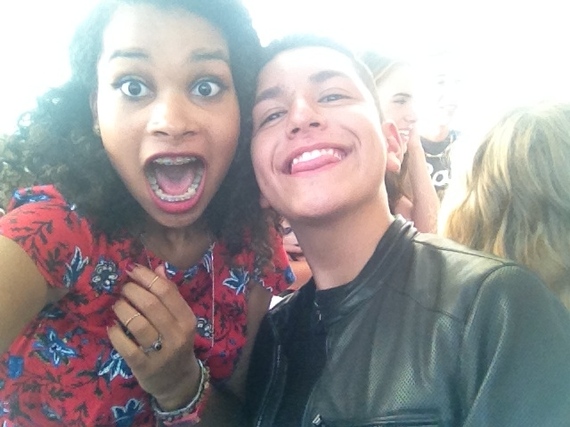 "We're SO cute." -- Anthony Quintal a.k.a. LOHANTHONY
TAYLOR SWIFT SIGHTING TAYLOR HAS BEEN SEEN - J

— HuffPost Teen (@HuffPostTeen) August 10, 2014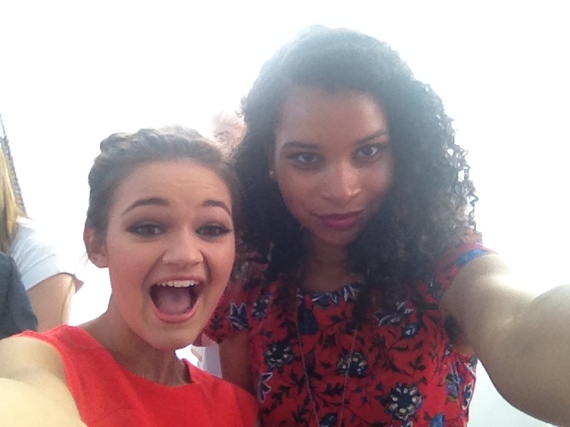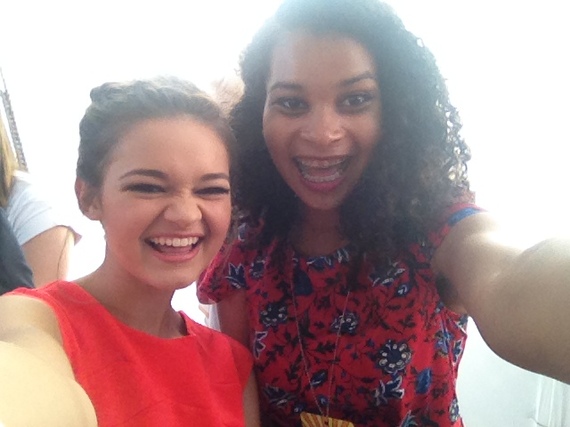 "It's ['Red Band Society'] not about the hospital. It's about being a teenager, and living your life, which is an experience everyone has, no matter where you are." -- Ciara Bravo, Nolan Sotillo, and Charlie Rowe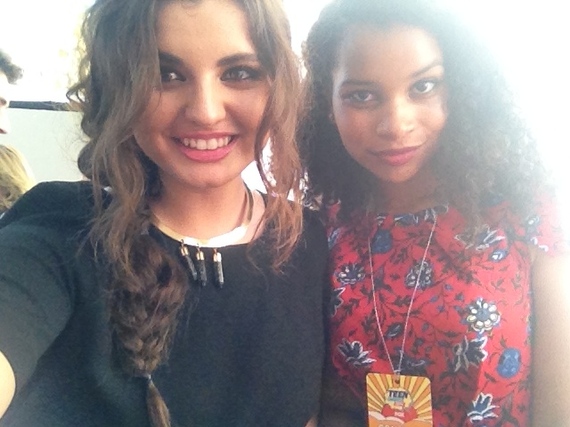 "I'm sort of pro at this. Let's do it." -- Rebecca Black, Selfie Pro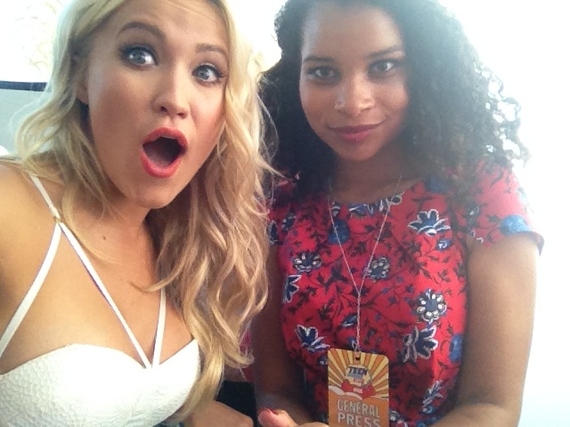 Me: "I remember getting to stay up late until like 8:30 to watch the first episode of 'Hannah Montana.'"
Emily: "I wish all parents were that cool."
"Food is sexy." -- Emily Osment, Young and Hungry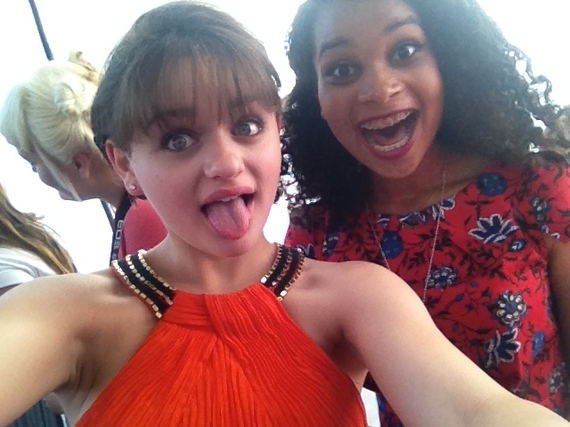 "My favorite part of filming ["Wish I Was Here"] was the sheer creativity that went into everything. And the wigs. The wigs were the real MVP." -- Joey King, "Wish I Was Here"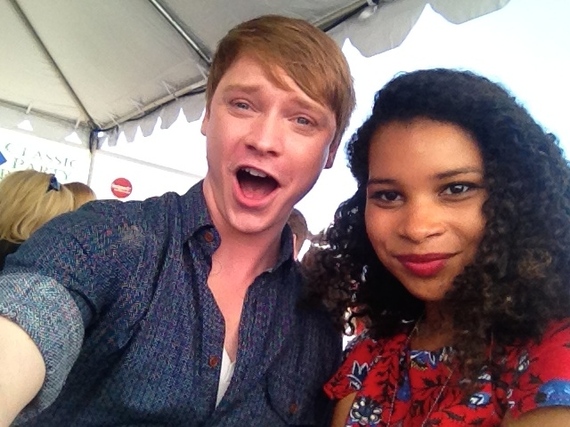 Calum Worthy ("Austin and Ally"): "I actually went to like seven proms, because I was always the second choice date."
Me: "I feel like you might be first choice now. You should call them all and ask."
YOU GUYS THEY TURNED OFF THE WIFI BUT THEY COULDN'T TURN OFF MY SPIRIT - J

— HuffPost Teen (@HuffPostTeen) August 11, 2014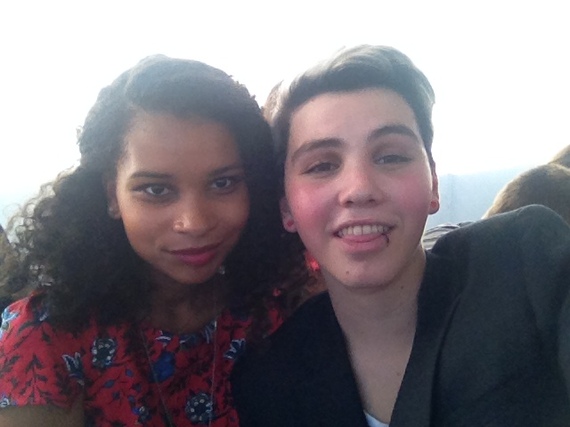 "We took a selfie. We're basically friends now. " -- Sam Potteroff, O2L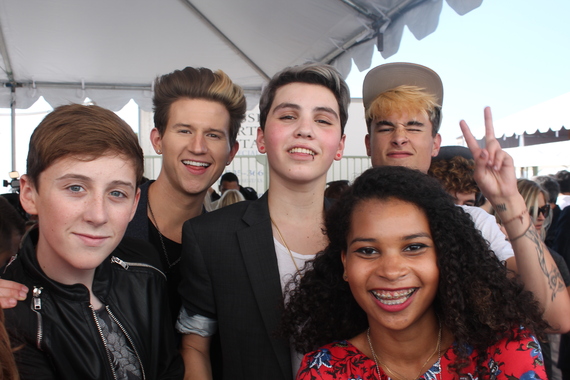 "Foolproof fastest way to make a mess: have a bunch of dudes live in a house together. Bingo." -- O2L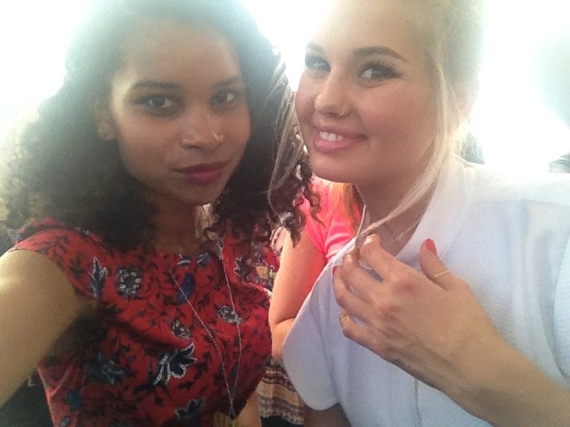 "I write all of my own music, so it's like this big piece of me I'm sharing. It can be a bit scary, but I feel like that is what real music is supposed to be." -- Debby Ryan, "The Never Ending"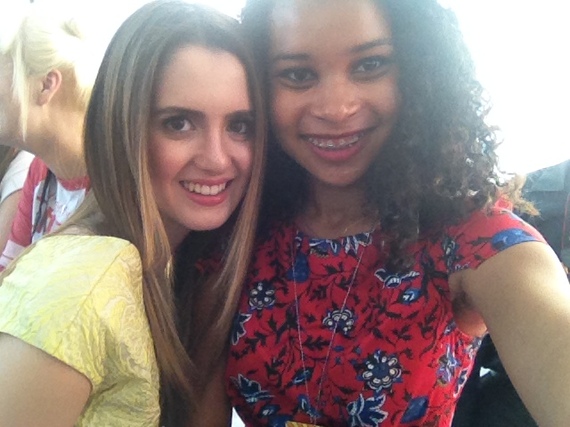 "Prom is supposed to be this like big rite of passage thing, but I think it should be more about having fun, you know?" -- Laura Marano, "Austin and Ally"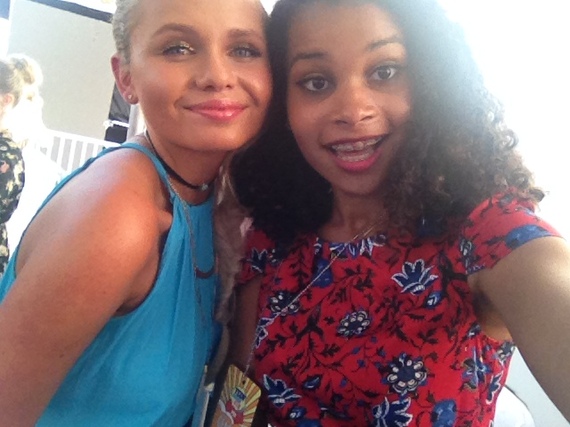 "If I'd known you'd be here, I would have worn my overalls. Next time, let's match." -- Alli Simpson
"I think we should all learn to appreciate other humans, without comparing ourselves to them." - Shai pic.twitter.com/oT5ywWWjPX

— HuffPost Teen (@HuffPostTeen) August 11, 2014
AND THATS A WRAP ON THE 2014 TEEN CHOICE AWARDS. Thanks for hanging out with me, and follow me at @bentpieceofwire for further adventures x

— HuffPost Teen (@HuffPostTeen) August 11, 2014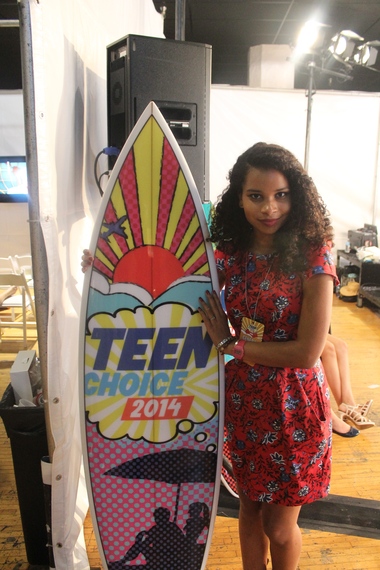 *Looks cool for a second, then knocks over speaker with surfboard* -- Me
Tumblr Teen Choice Awards Timelapse from The Bosco on Vimeo.
<
For more Hollywood adventures, and an outfit or two, follow me on Twitter @bentpieceofwire (Charlie Rowe follows me!) and check out my site www.abentpieceofwire.com.