As a beauty connoisseur, my shopping excursions are usually dedicated to finding the "perfect product" for my regimen. I enjoy wearing a full face, but I have oily skin, which means it takes a lot of spackle for this girl's face to look presentable when I leave the house.
I conduct heavy research via the Internet, scouring for products that will work with my skin tone, skin type and eye color. There are a few famous products that circulate blogs, YouTube channels and online stores. They get fabulous reviews, lots of great publicity and are hyped up to the max.
I have bought countless products that have been promised by fellow beauty lovers to be "life-changing holy grail, must-haves" and have failed me miserably. That being said, I rarely buy anything that hasn't been reviewed by one of my trusty blogger favorites first.
The following list is composed of seven beauty products that I have tried, loved and sometimes even repurchased. After much researching, swatching and demoing everything on this list, I can happily say they're all worth it.
1. Urban Decay Naked Palettes. I only own the second version, but it's a beaut. The shades blend seamlessly, apply like a dream and the Naked 2 comes with a fantastic double-ended brush and a mini lip gloss in a universally flattering shade. It's a great value for your money at $50 for 12 shades and all those extras! I can also use this palette on friends of all different skin tones, and it works fantastic.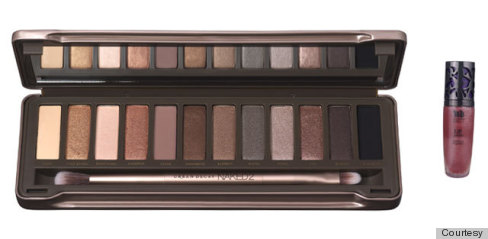 2. OPI Nail Envy. My nails have never had a problem growing, but were never too strong, and depending on the season, were prone to breakage. When bloggers started raving about OPI Nail Envy, I was skeptical; especially with the very promising name. But OPI Nail Envy really does what it says on the package. Putting this under your base coat before every manicure will help your nails withstand grueling everyday tasks. This also comes in five different formulas, in order to cater towards everyone's nail needs.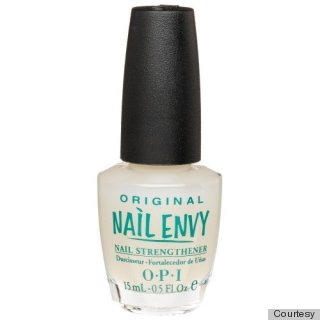 3. CND Stickey Base Coat. Sticking with nails (sticking, get it?), my nails don't wear nail polish too well. The lacquer often chips the same day without a proper manicure routine in place, along with a drying time of at least 45 minutes. This base coat fixes this problem.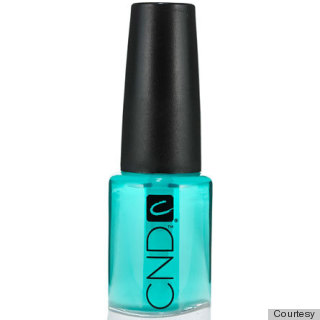 4. Hourglass Mineral Veil Primer. This lives up to ALL of the hype. Every last review. This primer makes your skin feel baby soft, while also keeping your makeup on for at least eight hours. At $52 an ounce, it's not exactly a bargain, but try to get a sample at your local Sephora or Space NK to see for yourself if it's worth it (trust me, it is.)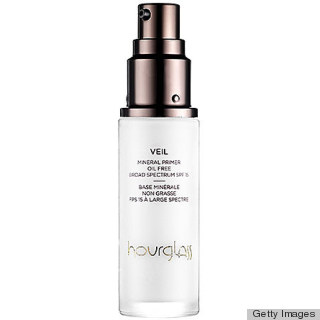 5. Mario Badescu Drying Lotion. I've tried plenty of spot treatments in my life, and even spent quite a few pennies on some prescription formulas; none compare to this. If you're a salicylic acid girl, like myself, you'll love this drying lotion. It shrinks your pimples overnight, and doesn't leave them open, infected or with a nasty scar behind. Also, at $17 for countless uses (I've had mine for about three months, and I'm not even halfway down) it's a bargain.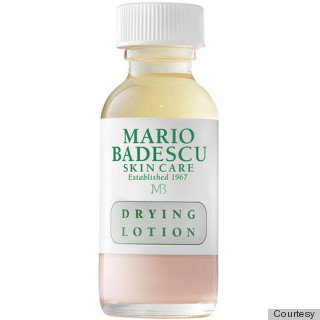 6. Clinique Dramatically Different Moisturizing Gel. I've had a long history with moisturizers on my oily yet still dehydrated skin; most make my skin feel too oily and congested for my liking, and definitely do not make for a good foundation base. But this classic Clinique staple feeds my skin just the right amount of moisture that it needs. This is another product that comes in different formulas; they have you normal/dry skin girls covered as well.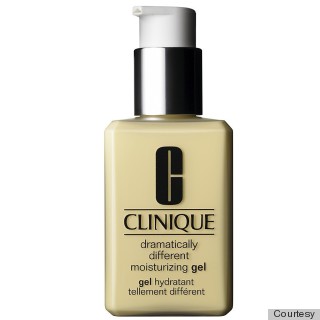 7. Tarte Amazonian Clay 12-Hour Blush. Okay, 12 hours may be a stretch. But these blushes are rich in pigmentation, you get a ton of product for your money and they do last fairly well on the cheeks. I say they're worth the hype not only because of their longer-than-average-lasting power, but because of the very unique and wide range of shades. I own the color "Flush" (a beautiful deep berry purple) if you're wondering.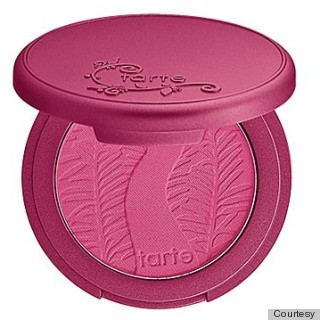 Want more HuffPost Style beauty content? Check us out on Twitter, Facebook, Tumblr, Pinterest and Instagram. (For everything else check out our main HuffPost Style Twitter, Tumblr, Pinterest and Instagram @HuffPostStyle.)
---
Do you have a beauty story idea or tip? Email us at beautytips@huffingtonpost.com. (PR pitches sent to this address will be ignored.)