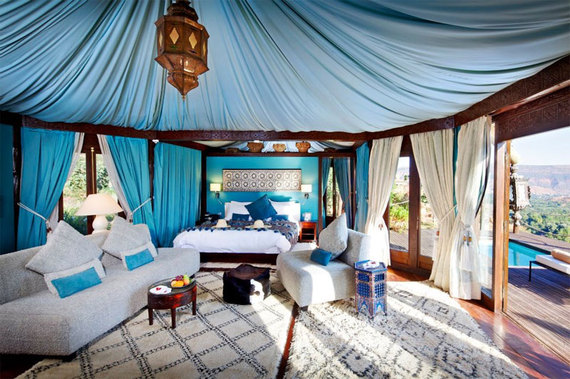 (Photo Courtesy of Kasbah Tamadot)
By Nicolle Monico
Kasbah Tamadot, Sir Richard Branson's Moroccan retreat, is no doubt a refuge for the ultra-wealthy, as rates for low season range between USD $585 a night to a little over USD $3,000 per night for the three-bedroom Master Suite. Morocco on the other hand, is a country stricken with hardship as four million people currently live below the poverty line. In an effort to allow its esteemed guests to make a lasting impact in impoverished areas, Virgin Limited Edition has partnered with the Pack for a Purpose initiative. The community-based project is supported by hotels and resorts in 56 countries around the world and Kasbah Tamadot became Morocco's first hotel to offer the project.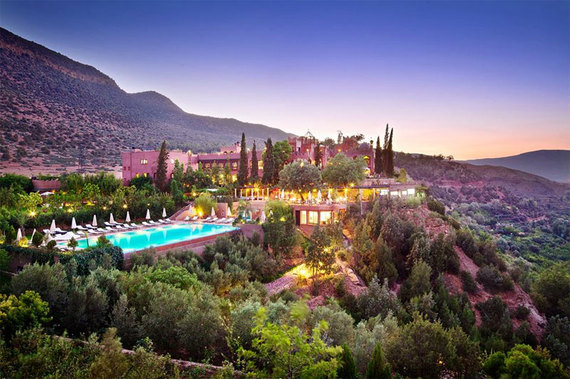 (Photo Courtesy of Kasbah Tamadot)
Pack for a Purpose keeps travelers up-to-date on the needs of the destination they are visiting and then tourists can use that information to collect supplies for schools or medical clinics in need and pack those items in their suitcase. Specifically for Kasbah, the hotel works with three local charities: Asni Creche, Girls Boarding House, and EBF Craft House.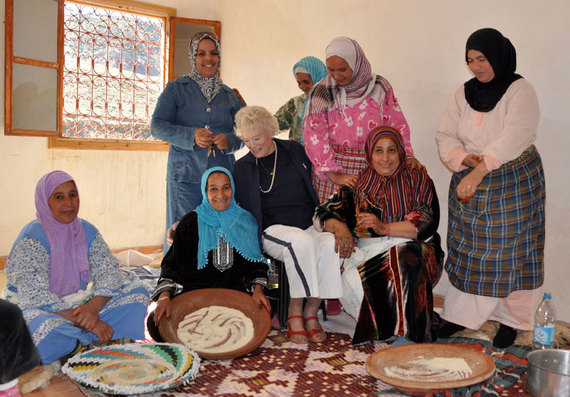 (Photo Courtesy of Eve Branson Foundation Craft Houses)
Asni Creche offers a free activity center for the children living in Berber, a remote community in the High Atlas Mountains, and helps socialize them while teaching them the Arabic and French languages used in Morocco. This is not always available to Berber-speaking children.
Also in the Atlas Mountains is the Girls Boarding School which helps girls aged 13-18 complete their studies in order to secure a wider range of employment opportunities in the future. Set up in several of the nearby villages is the third project, the Eve Branson Foundation Craft Houses. This program works as a training school for young women to teach them things such as English and French, embroidering, knitting and other skills needed to create high-quality artisan products. From those products, the women can generate a small income.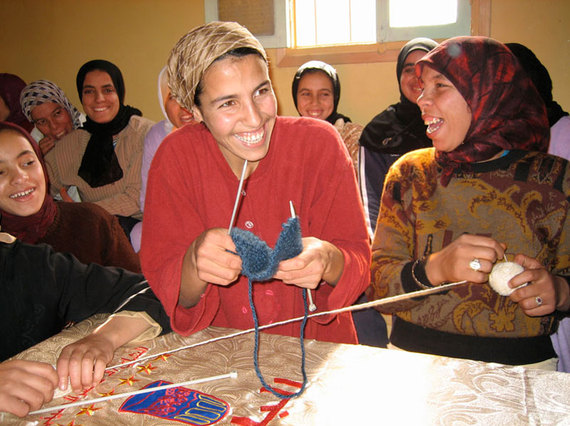 (Photo Courtesy of Eve Branson Foundation Craft Houses)
Each of these require specific materials needed to run successfully, and with the help of Pack for a Purpose those needs can be met by travelers looking to make an impact in the places they visit. Kasbah Tamadot is the second Virgin Limited Edition property to support the initiative, the first being Ulusaba Private Game Reserve in South Africa.
A full list of supplies requested is available on Pack for a Purpose's website as well as instructions on contacting Customs or the country's Embassy before traveling.